What to Eat when Chewing is a Pain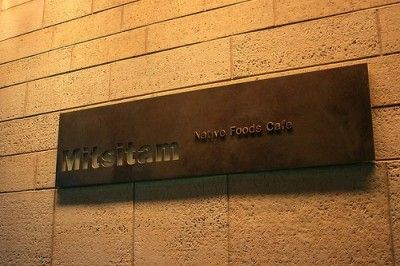 One of my best friends, a newish mom, asked a while ago if I could post something about baby-friendly foods—things that don't require a lot of teeth. Ew, I thought, no thanks! I'm finicky about food texture, and I like my vegetables crisp, my pasta al dente, and my bagels chewy.
But in the throes of dental woes this week, I found myself rethinking the merits of soft foods. I hope you never find yourself in similar pain, dear reader, but just in case...I offer a few suggestions. (I think they should be baby-friendly as well, but I can really only attest to chewability.)
Avocadoes. I've always loved them, so it's no punishment to eat more. One of my favorite treats is simply half of a ripe avocado, mashed up a bit with a fork and eaten right out of its own skin, with a squeeze of lemon juice and a sprinkle of sea salt and red pepper.
Soup, which is both sippable and just plain comforting. Lately I'm addicted to the pumpkin-and-crabapple soup on the winter menu at Mitsitam, the cafe over at Smithsonian's National Museum of the American Indian. (If you're not close enough to go there and try it yourself, you can find the recipe here.) And I haven't yet tried this spinach and zucchini soup recipe I found on the 101 Cookbooks blog, but it looks easy and delicious.
I've also been enjoying muhammara, a spread/dip made from red peppers and walnuts. I played around with this Food & Wine recipe by using fig-infused vinegar instead of sherry vinegar, and soft wheat bread instead of white. It was a huge hit at my Super Bowl party, and the leftovers sure came in handy this week. Next time I make it, I'm going to try a version that incorporates pomegranate molasses, like this recipe featured by the Chocolate and Zucchini blog.
Sweet potatoes, baked or steamed to tender perfection. Like this guy, I don't think they need much dressing up.
Yogurt, by itself or blended into a fruit smoothie. If you're new to smoothies, a blog called The Pioneer Woman Cooks breaks it down step-by-step with photos (and I'm sure you could substitute other fruits if you don't care for blueberries).
Other soft food suggestions? Your comments are welcome!