What Ever Happened to the Short Film?
Why short films still win Oscars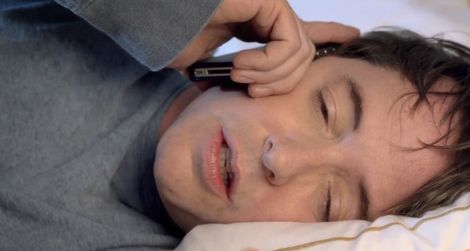 Most Oscar awards make sense, even if presenters have to explain what Sound Mixing is every year during the ceremony. (The Academy of Motion Picture Arts and Sciences, which began handing out Scientific and Technical awards in 1931, separated that potentially confusing area from the telecast long ago.) Surprises may pop up in the Foreign Film and Documentary Feature categories, but otherwise the nominations seem to be drawn from a small pool of fairly recognizable titles.
Except for shorts, which receive awards in three separate categories: Best Animated Short Film, Best Live Action Short Film, and Documentary Short Subject. These are the real dark horses at the Oscar ceremony, films that almost no one has seen because so few venues schedule them. ShortsHD has recently started arranging theatrical releases for the short nominees through a program called The Oscar® Nominated Short Films. Last year's grossed over $1.3 million; this year's, released through Magnolia Pictures, will run in over 200 theaters starting February 10. The films will also be available on iTunes starting February 21.
In the early days of cinema, all films were shorts. In fact, the first films consisted of one shot that lasted sixty seconds or less. As films matured they became longer. The early blockbusters A Trip to the Moon and The Great Train Robbery lasted 14 and 12 minutes, respectively. Since titles were sold by the foot, exhibitors adopted a shorthand of one-reel and two-reel subjects.
A reel consisted of 1000 feet of film, roughly ten minutes. Feature-length movies in the silent era could run anywhere from six to eight reels, with exceptions for epic productions. Filmmakers and studios gravitated toward bigger and longer movies, but short films remained an important part of the industry.
First, obviously, shorts were cheaper than features. Everything from casting to processing cost less for short films. Second, shorts were a sort of minor leagues for the industry, a way to test and train talent before moving them up to features. In recent years this role has been taken over by film schools, advertising and the music video industry, all of which provide a steady supply of writers, directors, cinematographers, and actors. Third, shorts were a way to introduce new technology to viewers, like Technicolor, 3-D, and IMAX.
That still doesn't explain why shorts are so popular with audiences. In their heyday, short comedies and cartoons could outgross the feature attractions they supported. Theaters would advertise Laurel & Hardy or Popeye shorts to attract viewers, and some theaters showed only short subjects.
Up until the 1950s, shorts were an expected part of a theater program, along with trailers, newsreels, and cartoons. They covered a wide range of topics, from MGM's "Crime Does Not Pay" series and patriotic films from Warner Bros. to nature films released by Walt Disney. Algonquin Round Table wit Robert Benchley made hilarious shorts like The Sex Life of a Polyp. The government helped sponsor political films like Czechoslovakia 1918–1968. Shorts gave opportunities to experimental artists like Stan Brakhage and Robert Breer. And who doesn't love cartoons?
We may not be as familiar with today's Oscar-nominated shorts as audiences were back in the 1930s, when Hal Roach, Pete Smith, The Three Stooges, and Our Gang were household names. But in a sense, shorts are just as popular as they always have been. We just don't call them shorts anymore.
Think of a short film or a newsreel as a ten- or twenty-minute unit of entertainment. Today's network news broadcasts and sitcoms, minus commercials, run roughly 22 minutes. An average talk-show segment runs seven to ten minutes, the length of most cartoons. 60 Minutes segments vary in length, but are generally under 20 minutes long.
Basically, the broadcast television schedule is made up of shorts and then longer-form dramas. (Right now I'm uneasy trying to equate documentaries with reality shows.) And by interrupting shows with commercials every seven to ten minutes, broadcasters are giving viewers the equivalent of one-reel shorts.
TV schedules even duplicate the programs movie theaters used to offer: a newsreel, a short either humorous or instructive, then the big feature. Or, in TV terms, a news show, a sitcom, then The Good Wife.
I'd even argue that television commercials can be seen as shorts. Poorly made and incredibly annoying shorts for the most part, but we can't deny that some advertising campaigns over the years have been clever and well-made. In fact, big-ticket shows like the Super Bowl and the Oscars have become showcases for commercials, like this Honda ad that updates Ferris Bueller's Day Off.
Next week I hope to go into more detail about this year's shorts nominees.