Watching Movies in the Cloud
The benefits and drawbacks to streaming video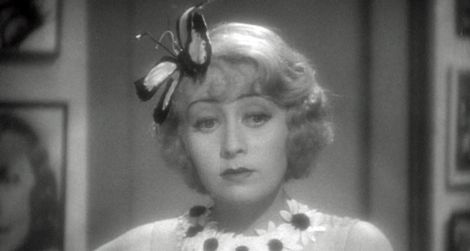 You can't say you weren't warned. A year ago New York Times critic Dave Kehr was proclaiming the end of DVDs: Goodbye, DVD. Hello, Future. Unit sales were down 40%, Blockbuster had gone into bankruptcy, and Netflix was shifting from a mail-order purveyor of DVDs to "a streaming video company delivering a wide selection of TV shows and films over the Internet," in the words of chief executive Reed Hastings.
Kehr pinned his hopes for home video on Blu-ray, citing that format's ability to deliver high-definition versions of films. But despite industry efforts, Blu-ray has never really caught on with consumers. Released to the public in 2006, Blu-ray currently accounts for 23% of total disc sales, according to Home Video Magazine. When you examine the Top 20 Sellers last week, that proportion can drop even further—15% of sales for The Help were on Blu-ray, 11% of "Downton Abbey"—unless, like Disney did with Lady and the Tramp: Diamond Edition, you force buyers to purchase a Blu-ray package.
Especially for older library titles, studios are scaling back on disc releases. Warner Bros. (which also controls most of the classic MGM titles), Universal, 20th Century Fox, and Sony are now all offering what they refer to as "MOD" or "manufacturing on demand" titles, essentially burning new discs only after they are ordered. MOD discs lack the extras—and the longevity—of consumer discs, but in many cases they are now the only way to see obscure movies.
The industry seems to be heading toward forgoing discs of any kind, aiming instead for an environment in which viewers stream content to their computers and televisions. Cable companies have been offering "video on demand" options for some time, both at home and in hotels. Also in the hunt for viewers: Apple's iTunes, Hulu, Wal-Mart's VUDU, and Amazon Instant Video, Vimeo, and Netflix. Even PBS is into streaming. This week the broadcaster announced its first Online Film Festival.
Search engines want a piece of the action as well. Search for "Harry Potter" on Bing, and you will get an option to "Watch Now." Google, meanwhile, will be happy to send you to YouTube.
MediaHound, a search aggregator that resembles a Kayak for TV and movie titles, shows some promise. Pop in a title, and MediaHound will give you options for purchasing and streaming. Right now it does fine for recently released titles, but draws a blank for lesser-known items.
Is this good news or bad for film buffs? On the one hand, it's easier than ever to find and purchase specific titles. I caught the sparkling Pre-Code comedy Havana Widows a few years ago on Turner Classic Movies, but despaired of ever seeing it again. Now it's available at Warner Archives, and for a fairly reasonable price.
But step outside releases from major studios, and it suddenly gets much harder to pin down a title like Ride the Pink Horse or Under a Texas Moon.
I find watching films on my computer disconcerting. Without a high-speed Internet connection, a film may sputter, skip frames, or stop entirely during playback. Rewinding and fast-forwarding are ostensible options, but in reality they disrupt the feed so much that they are unusable.
The quality of the image suffers as well. Projected nitrate, even that which has been restored and preserved on polyester stock, has a lustrous look and sheen to it. At low resolution on a computer monitor, it can seem pixellated, corroded with digital artifacts, lacking balance and contrast.
But get used to it, because streaming is taking over the home consumer market. It is impacting the archival world as well. As Annette Melville, director of the National Film Preservation Foundation, wrote me, "Viewing film online is already becoming the 21st century way to enjoy films that once screened on the repertory circuit. But it also holds promise for revolutionizing access to archival films—films of historic interest that were formerly seen only by scholars who had the resources to travel to film archives to do research."
The NFPF has assembled five DVD packages under its highly recommended "Treasures" umbrella, 214 titles in all. They range from studio features to home movies, from animation to documentaries. But the NFPF also posts titles for streaming to its website, like these films recently discovered in New Zealand.  (Check out comedienne Mabel Normand's charming Won in a Closet, or the early Western Billy and His Pal, starring director John Ford's older brother Francis.)
"With the web, we can make available other movies—without costly-to-produce 'extras,' such as new music and commentary. We don't see this web exhibition as replacing the Treasures DVD sets—or the experience of enjoying films in a movie theater—but rather as a way to democratize film access," Melville said.
Democracy comes with a cost, however. "Exhibiting films on the web is far from 'free,'" Melville said. "Currently the NFPF is planning two major web premieres for later in 2012. The biggest obstacle is paying for the bandwidth to carry the surge in web traffic. We had a wake-up call when a single repatriated film went viral, increasing our web-hosting bill more than 3000%! Clearly to continue on this route, we will need donors committed to increasing film access and willing to support it."
As a consumer, you'll pay coming and going. Yes, you can watch some titles for free on IFC (like The Larry Sanders Show), Hulu (currently offering six silent titles—with commercial interruptions—from The Criterion Collection, including Pandora's Box with Louise Brooks and Charlie Chaplin's City Lights), and other sites. But most titles cost between $3 and $10.
And now cellphone carriers want to charge you for hogging bandwidth while streaming and downloading movies. As The Wall Street Journal put it, AT&T Ends All-You-Can-Eat.