The Universal Typeface Project Averages the World's Handwriting to Produce an Incredibly Average Font
With your help, ballpoint pioneer BIC aims to create a font as common as their pens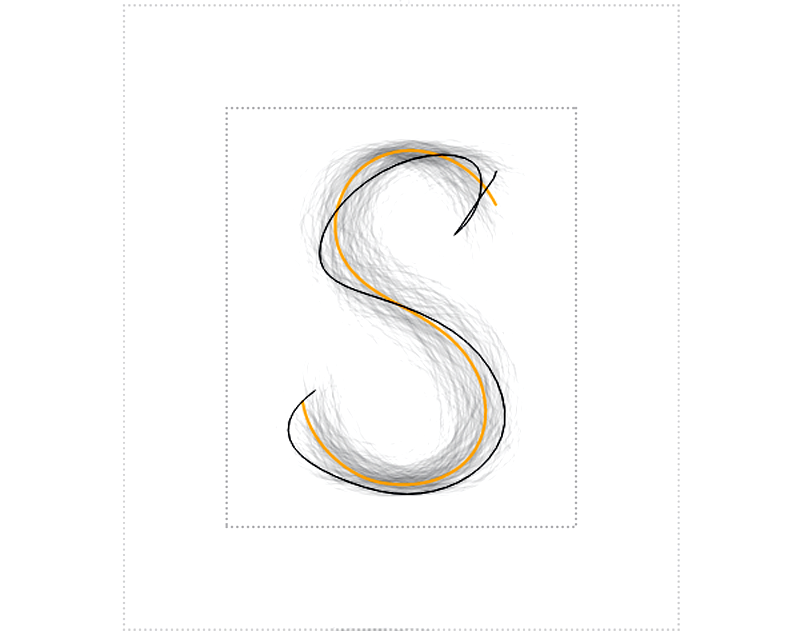 The BIC Cristal® ballpoint pen is the pen. It's ubiquitous. You probably have a desk drawer full of them and have lost at least twice that many. When it was released in 1950, the pen was celebrated for its perfectly viscous ink, its clear barrel that displays how much of that ink is left and its ergonomic shape, which was inspired by a classic wooden pencil. The BIC Cristal popularized the ballpoint pen. "Writes first time, every time," the slogan promised.
Not only is it a pen that can be used by anybody anywhere (well, anywhere, there's gravity), it's also an icon of design that's included in the permanent collection of the Museum of Modern Art. You might think that there's no way the penmaker could improve on the timeless classic. And you'd be right. But that hasn't stopped them from trying. Last year, BIC released the Cristal stylus, a new model that adds a touchscreen-friendly rubber tip to the end of the ballpoint to keep it relevant as ink dries up and pixels take over, making the ubiquitous pen a universal pen while corrupting a classic design in the process. To help promote this new pen, BIC recently launched something that's a little more compelling: the Universal Typeface Experiment.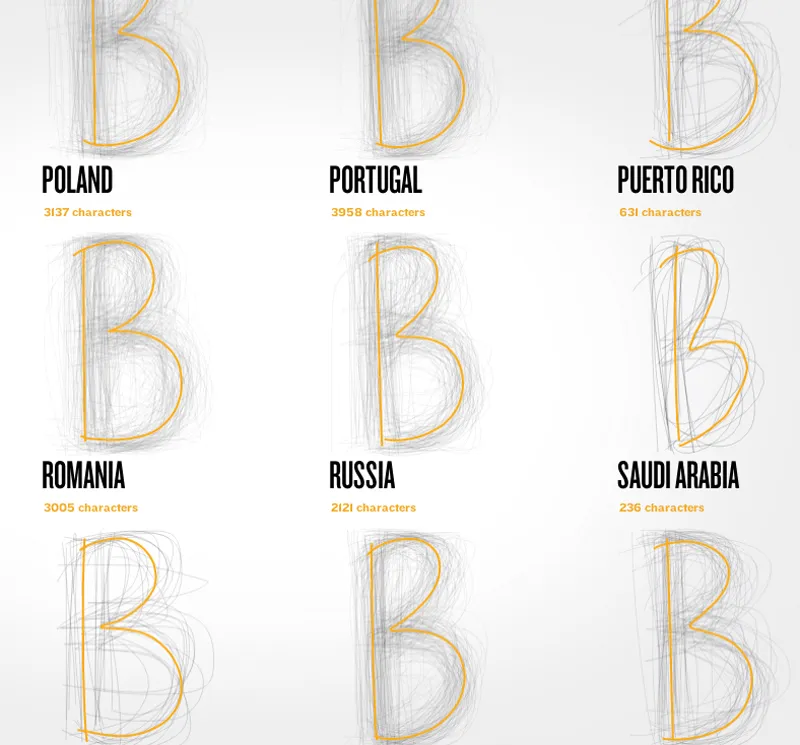 The Universal Typeface is a constantly evolving, algorithmically produced font created by averaging hundreds of thousands of handwriting samples submitted to BIC's website. Anyone with a touchscreen can help shape the Universal Typeface by linking their phone or tablet to the website and writing directly on the touchscreen - the lettering is quickly transferred to the Universal Typeface algorithm. As of this writing, more than 400,000 samples have been collected from around the world, and the resulting alphabet is...well, sort of boring. It turns out that averaging thousands of authentic expressions of individuality yields something that looks like a grade school writing sample. Contrasting the left-handed average with the right-handed average and gender averages and comparing industry averages—what's a broker's "B" look like compared to an artist's?—reveals disappointingly similar results. If there's a lesson here, it's that we're not so different after all. That said, the collected samples allow for some fun comparisons. A more dramatic variance can be seen, for example, when the averages are broken down by nationality, because there are many fewer samples per country. It's interesting to see the narrow "B" of Saudi Arabia versus the wide, curvy "B" of Romania.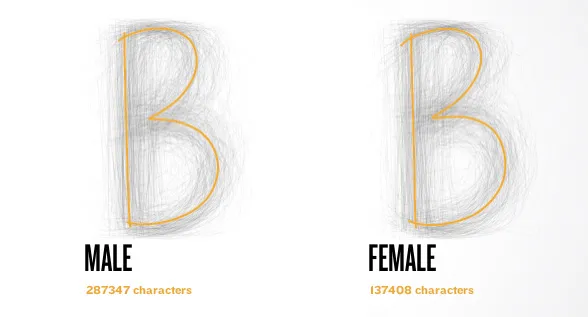 The Universal Typeface can't be downloaded because it's always changing. But what if it could be? How cool would it be if the font continued to change after it was installed on your hard drive? If the first draft of your novel looked completely different from your final edit? It seems like this experiment is already leveling off, and when BIC collects samples from every single living person on Earth with access to a touchscreen (or the end of August, whichever comes first), they'll release it to the public. When that day comes, I have no doubt we'll find some greater truth about humanity or discover a platonic ideal alphabet or realize that we're not so different from one another after all. World peace through typography.