Three International Twists on BBQ
This summer, ditch the tired menu of burgers and hot dogs, and instead, try grilling Turkish kofte or slathering fish in Singapore's spicy sambal sauce
This Fourth of July millions of Americans will be firing up their barbeque grills, cooking hamburgers and hot dogs over gas- or charcoal-fueled flames and pairing them with side dishes like corn on the cob and potato salad. However, this focus on gathering around the grill isn't exclusive to the States. For a twist on the time-honored summer tradition, try one of these alternative menus instead:
South Africa's Braai
Originated in South Africa, though also prevalent in other southern African countries including Namibia and Zimbabwe, braai is the Afrikaans word for "grilled meat." The term is used to describe both a way of cooking (typically over an open flame) and a laid-back type of communal get-together that shares a lot of similarities with the backyard barbecue. The event is usually held outdoors on someone's veranda or on the beach, involves lots of meat and commonly includes attendees bringing a contribution such as beef or a side plate. "It's something that all South Africans, despite race or class, can enjoy together," says Bongi Thabede, a South African of Zulu heritage who lives in Durban, South Africa.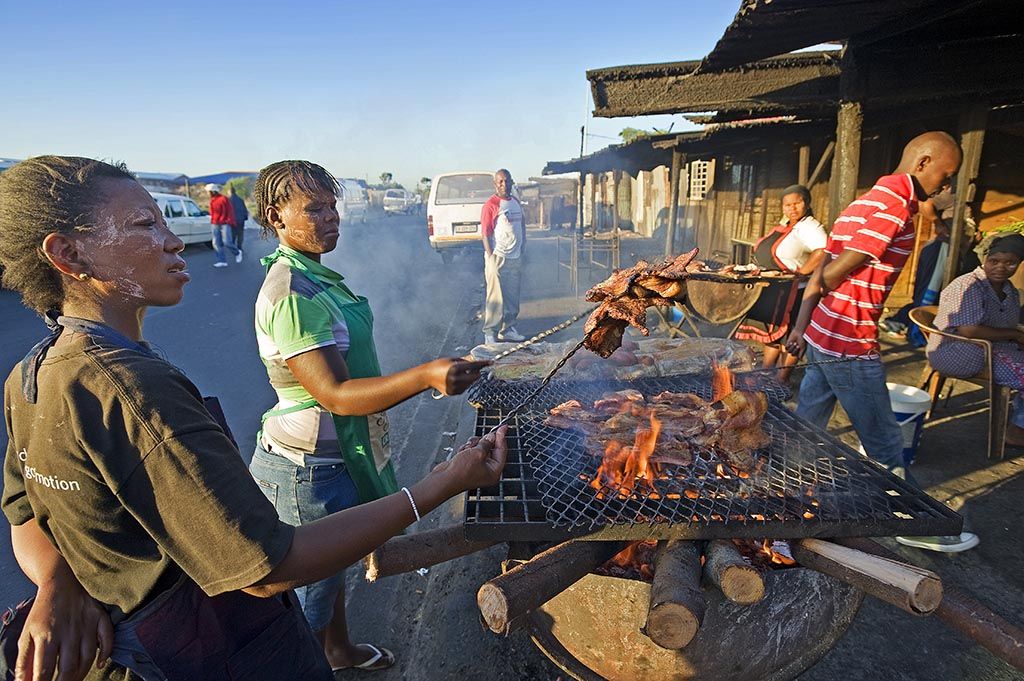 While all sorts of meats, as well as fish (especially in the country's coastal areas), are welcome at a braai, South African favorites include a type of spiced sausage known as boerewors and sosaties, which are chicken or lamb kebabs cooked on skewers. Though gas has been used for grilling more frequently in recent years, "we cook mostly on hot coals," says Thabede, "because the meat tastes better." A popular braai side dish is phuthu pap or krummelpap, meaning "crumbly porridge." For added flavor many South Africans serve the staple with chakalaka, a spicy sauce made with tomato, onions and sometimes beans.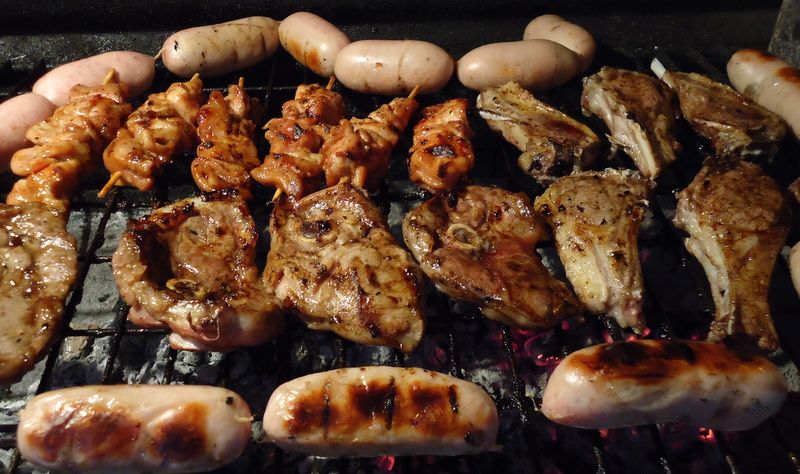 Singapore's Barbecue
Singapore, known for its excessive greenery and accessible parkland, is often called a "city within a garden." It's no wonder that hosting barbecues in this city-state's open spaces is a favorite pastime for residents. Satay—or meat skewered on bamboo sticks—is practically a dietary staple as well as a barbeque mainstay. Grill them above charcoal until crispy—about five to eight minutes each. Another popular item is stingray (a good substitute here in the United States is skate wings). Coat each filet in sambal sauce, a type of chili sauce that's also available pre-made in many specialty food stores, and place on a banana leaf or wrap in aluminum foil. Let the fish simmer above hot coals for about 16 minutes— eight minutes on each side.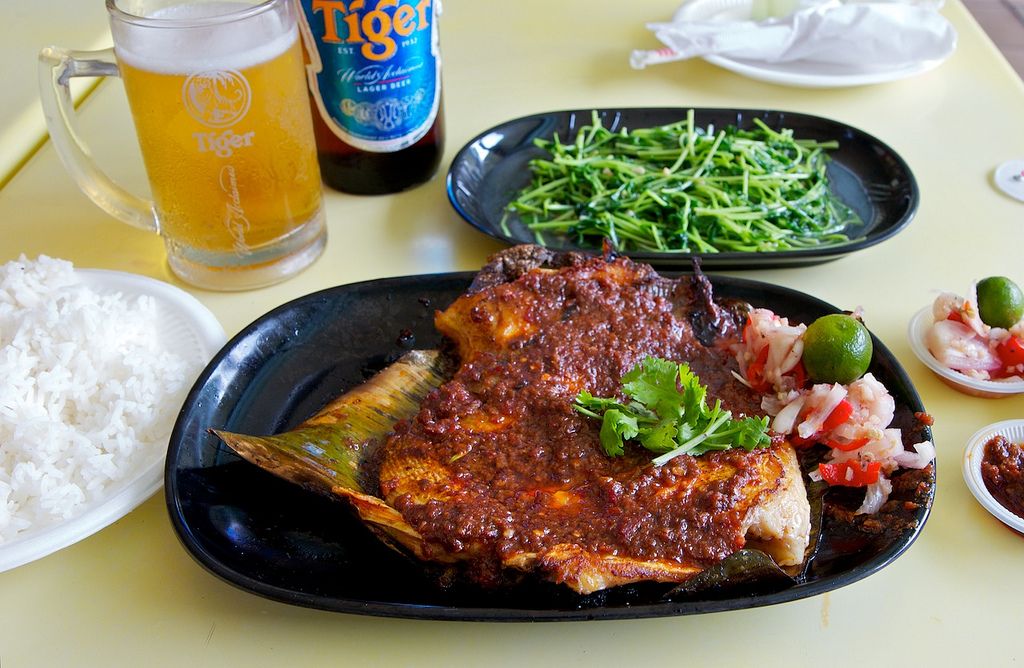 The Turkish Mangal
Similar to South Africa's braai, Turkey's mangal is both the method of cooking and the larger social function that takes place around it. The gathering is popular in other Eastern European and Middle Eastern countries as well. Shish kabobs are the highlight of most mangals, and along with skewered vegetables may include lamb, chicken, beef or pork. Turkish chefs also grill kofte—seasoned meat or vegetable balls that can be cooked on skewers or directly on the grill.