The Year Ahead in Archival Films
A guide to the movies being preserved now that will be available in future months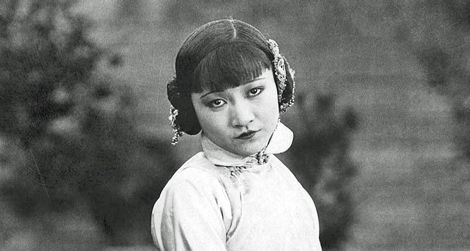 The National Film Preservation Foundation recently announced grants to help preserve 60 films over the coming months. These range from a silent 1913 comedy long thought lost to The Sun Project (1956), a collaboration between sculptor Richard Lippold and composer John Cage.
Many of the grants go to home movies, including some by a Pullman porter; a series about downtown Atlanta in the 1940s; a Hitler youth rally shot by brothers on a European vacation; and the Everly Brothers collection. The latter, being restored by the Country Music Hall of Fame and Museum prior to a 2013 exhibit devoted to Don and Phil Everly, includes footage of performers like Roy Orbison and Buddy Holly.
Home movies are a particularly vulnerable genre of film, as many families are unwilling to pay for conversion of 16mm and 8mm stock to digital formats, yet don't have the resources to project and store what can be large collections.
But all of the films here deserve to be saved, because losing them will erase part of our cultural heritage. For example, the George T. Keating Home Movies from 1929, in a collection at Washington University in St. Louis, contain the only known footage of novelist Ford Madox Ford.
Film buffs will be excited about Drifting, a 1923 melodrama about opium smuggling directed by Tod Browning. Better known for his work with Lon Chaney, Browning used Wallace Beery and Anna May Wong, at the time fifteen years old, here. The restoration will feature new English intertitles.
Art buffs will want to see the titles made in the 1980s by Beryl Sokoloff, a photojournalist known for his films about artists. Maze documents animated sculptures; Drum City, a bus ride through New York City. Sokoloff made a number of films about his life partner, Crista Grauer, and about artists like Clarence Schmidt, Jose Bartoli, and Carl Nesjar.
Grants were awarded to the Center for Visual Music for two films by the influential animator Jordan Belson, who passed away last year. His Vortex Presentation Reels (1957-59) were part of famous multimedia concerts held at San Francisco's Morrison Planetarium.
Jeff Lambert, assistant director at the NFPF, singled out the cult favorite 33 Yo-Yo Tricks (1976), being restored for the Harvard Film Archive. Lambert also pointed out That Other Girl, a 1913 comedy starring Pearl White that was long presumed lost. An archivist going through holdings at the University of Southern California found a can labeled "Niver," and knew enough to guess it referred to film preservationist Kemp Niver. Inside was the only known copy of That Other Girl.
Lambert agreed that preserving films is becoming more difficult. "There are fewer and fewer labs who can do this kind of work," he said in a recent interview.
Getting the films to interested viewers is harder too. "The preservation on most of these projects will take almost a year, if not more, so there's always that lag time," he explained.
One of the requirements of the grants is that the archives make the grant-funded films available to the public, but not everyone can travel to San Diego or Rochester or Keene to see a movie. "At the NFPF we are continuing to put more of our grant-funded films online," Lambert said, "and more of the organizations out there are doing the same."
Lambert encourages readers to apply for grants themselves. The next cycle opens in December. You can find more information here.
There are historical and cultural reasons to preserve these films, but they are just as important for the pure pleasure they bring. Like the delightful 1940 home movies by Slavko Vorkapich, one of the masters of montage. Or Brooke Dolan's 1934 expedition to the Himalayas. Just for their glimpses into the past, I'm looking forward to the educational films by Tad Nichols about Apache and Navajo life in 1940 and color footage from Wethersfield's Tercentenary Parade (1934).
Being preserved for the University of Oregon: Adaptive Behavior of Golden-Mantled Ground Squirrels, a 1942 educational film by Lester Beck that led to Squeak the Squirrel, a film I wrote about in one of my first pieces.
This will be the last posting for Reel Culture, which is going on indefinite hiatus. You can still follow me on Twitter at @Film_Legacy, and I will be posting periodic articles and updates at my Film Legacy website.
I've enjoyed writing these pieces. My main theme over the past year is that what we think is new in movies can usually be traced back to earlier innovators, just like our contemporary novels and songs have antecedents in the past. But in today's marketplace a sense of history has become a luxury.