How a Revitalized Food Scene is Giving Detroit a Boost in Morale and Economic Strength
Author Bill Loomis talks about his new book and Motown's ever-evolving gastronomic cityscape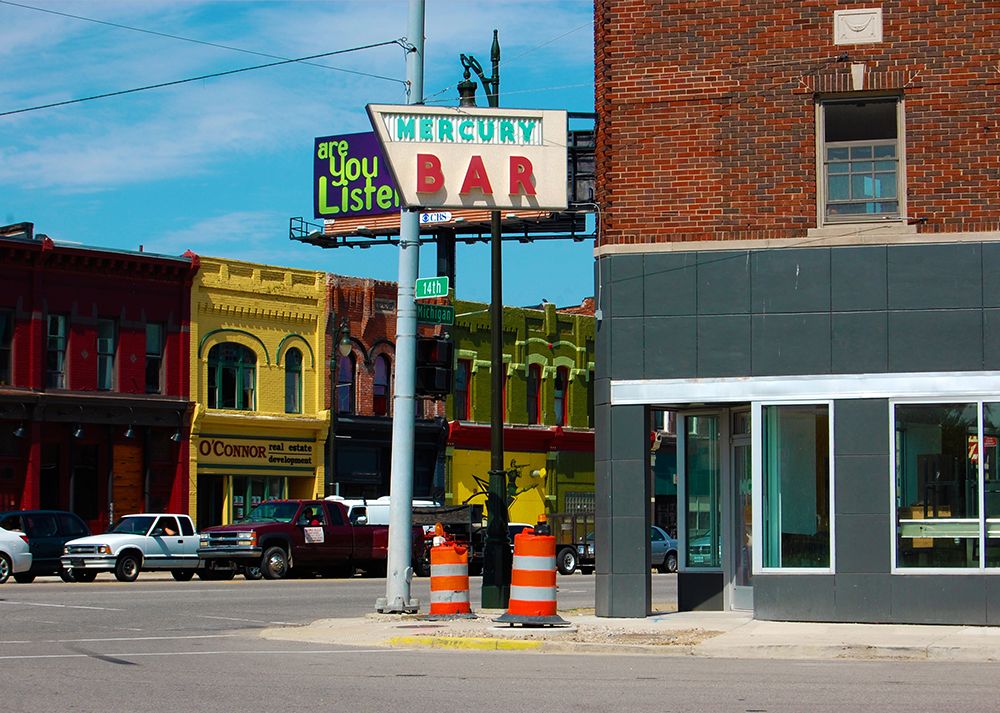 Despite spending five years living among New York City's culinary riches, native Detroiter Bill Loomis longed for his roots, and not just the ancestral kind. The author's latest book, Detroit Food: Coney Dogs to Farmers Markets, is an ode to the city's local fare and homegrown spirit, as well as the innovation and tenacity of its contemporary food scene.
"Detroit doesn't have the large number of upscale restaurants that New York or Chicago have," says Loomis. "Here, it's more about renewal. The city's food scene is attracting a lot of people, and not the kind interested in opening a Dairy Queen in the suburbs. These are people really dedicated to bringing back a neighborhood." For years, Detroit's reputation has been one of desperation; a city way down on its heels, the Motor City is unlikely to recover anytime soon. But these are also the same conditions shaping the city's culinary scene for the better. The city's surplus of empty and abandoned spaces ("Detroit has more space—in a geographic sense, through time and neglect—then perhaps any other city in the world," says Loomis) have proved the perfect breeding ground for urban farms, of which there are estimated to be between 1,500 and 2,000 throughout the city. Its impossibly low rents and affordable housing are drawing in young entrepreneurs from places like Toronto and Phoenix, inspired by the fact that they don't need a ton of capital to open a restaurant or coffee shop. Then there are the Detroiters themselves. "Locals are really appreciative when you open something where there's been nothing," says Loomis. Over the last few years, dozens of new eateries have opened throughout the city, including the West Village's Craft Work, and there's also been an influx of food artisans making pickled vegetables and sausage.
Detroit Food: Coney Dogs to Farmers Markets offers an overview of the city's food revitalization, covering everything from individual neighborhoods to local pop-ups and biergartens. Loomis talks about the growing culinary scene in Corktown—Detroit's oldest neighborhood. Spurred by people like Phillip Cooley—co-owner of the extremely popular Slows Bar BQ, which opened in 2005—the  neighborhood is teeming with new upscale bars and eateries. Visitors now frequent Corktown for places like Mercury Burger & Bar, which boasts more than a dozen burger offerings, and Sugar House, a craft cocktail bar that incorporates fresh and locally grown ingredients. Loomis also mentions Brightmoor,  "a neighborhood that even by Detroit standards is pretty grim," he says, "but is home to an incredible multi-block urban garden that meanders through the neighborhood." He even devotes a chapter to the city's Eastern Market, a six-block covered market that's been at the heart of Detroit's local food movement for more than a century.  "On sunny weekend days in spring this place brings in 40,000-50,000 people," says Loomis. "It's home to great places like the Russell Street Deli and Supino Pizzeria. The inside is as fancy as a college hangout, but the pizza is incredible." 
For Loomis, one of the biggest challenges is getting people to recognize how much the city's culinary scene has grown. "There are just a lot of people who know nothing about Detroit and have been out of the city for generations," he says. Not that the city's cuisine has completely changed. Detroit remains a bastion of regional specialties. Though Loomis uses the term 'Coney Island' to describe the city's casual, diner-style food, it also refers to a type of local eatery known for its Coney Dog, a hot dog topped with all-meat chili, onions, and mustard. In addition, Loomis says Detroit is home to "some of the best pizza in the country," a square Sicilian-style pizza with a thick, crisp crust and marinara topping. "As far as I can tell it originated at Detroit's Buddy's Rendezvous (which later became Buddy's Pizza) in the 1940s," he says. Other local cuisines include frog legs ("Though not as prevalent today," says Loomis, "the city used to sell six-million pairs—called 'saddles'—a year") and muskrat, a tradition that dates back to the early 18th century when the area's French Catholics settlers petitioned the Church to eat the rodent in lieu of fish for Lent. Overall, says Loomis, Detroit's culinary heritage bears a heavy Central European influence, with dishes like beet borscht and City Chicken—cubes of veal or pork battered, fried, and served on a skewer.
But while the city's regional traditions run deep, those leading Detroit's contemporary food scene see them more as stepping-stones than paint-by-number blueprints. "Chefs, restaurateurs, and agricultural producers are looking at the city's culinary past and doing different things with it," says Loomis. "Many of the people I spoke with don't want Detroit's cuisine to be defined."