Playing It Again: The Big Business of Re-Releases
How rereleases drove—and still drive—the film industry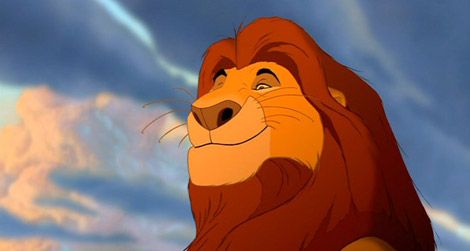 Leading the box-office for two weeks in a row, The Lion King 3D left film pundits shaking their heads. The rerelease of a 17-year-old film, albeit one converted to 3D, has already grossed over $60 million, a "remarkable" achievement according to Variety. But given the weak competition, and the fact that Disney insisted on 3D screenings with higher ticket prices, maybe it's not that surprising that The Lion King 3D did so well. In some ways it was merely following a formula set out years earlier by Walt and Roy Disney.
Rereleases have always played an important role in movies. In the early days, when bootlegging and piracy were rife, exhibitors would supply any titles they wanted to the movies they showed. The rise of movie stars like Mary Pickford and Charlie Chaplin gave distributors the opportunity to capitalize on their earlier work. William Fox, the head of a film company that would eventually become Twentieth Century Fox, was something of an expert at repackaging his studio's material. In 1918, while the country was still in the grips of a deadly flu epidemic, Fox began reissuing films from as early as 1915. He continued the practice in 1919 and 1920, this time giving his old films new titles. 1916′s The Love Thief became 1920′s The She Tiger. (A few years later the New York State Superior Court ruled the practice illegal.)
In 1928, Harold Franklin, president of West Coast Theatres, Inc., split up the approximately 20,000 movie screens in the US into 9 categories, including third-, fourth- and fifth-run houses. Each level charged a different price to see movies, so if you didn't want to pay first-run prices, you could wait until a film reached a lower-tier theater. By that time the practice of rereleasing films had become established among studios. If a hit title could still make money, why not show it again? And if a new film didn't do especially well at the box-office, a studio could replace it with one that already did.
When the industry switched to sound, studios re-released old titles with new soundtracks. Some films, like Universal's Lonesome, were rereleased with added dialogue scenes. The Phantom of the Opera was rereleased several times. When Lon Chaney, the star, refused to participate in a sound upgrade, editors had to restructure the story for the new version to make sense. (In fact, the original 1925 release no longer exists.)
William S. Hart released a sound version of his silent Western Tumbleweeds; D.W. Griffith offered a sound version of The Birth of a Nation. Chaplin rereleased his silent features throughout the 1930s and 1940s, adding a score, sound effects, and an intrusive narration to the 1924 1925 title The Gold Rush.
When stars moved from one studio to another (like the Marx Brothers switching from Paramount to MGM), it was the perfect excuse to bring back old titles to piggyback onto new publicity. John Wayne's low-budget B-Westerns suddenly showed up in theaters again after he became a big-budget star.
Tightened censorship standards in 1934 (via the wide adoption of the newly-strengthened Production Code) had a marked impact on rereleases. 1932′s Dr. Jekyll and Mr. Hyde lost 15 minutes when it was reissued. Thelma Todd's "college widow" scene in the Marx Brothers' Horsefeathers (originally 1932) was torn to shreds. The drowning of a little girl was excised when Universal tried to rerelease Frankenstein in 1937. (Some of the material was found in a British print and restored in the 1980s, but the scene is still missing its close-ups.)
Frankenstein ended up on a double-bill with Dracula for a 1938 rerelease. After it reissued most of its monster films, Universal licensed them in 1948 to a company called Realart Pictures. Like Film Classics, Realart distributed older titles throughout the country.
When Paramount reissued 1930′s Morocco with Marlene Dietrich in 1936, it was on a bill with two older Walt Disney cartoons. Disney was always very canny about his titles. Perhaps apocryphally, he has been credited with the "seven-year rule," in which his features would be shown again in theaters every seven years in order to capitalize on a new audience of youngsters. Bambi earned $1.2 million in 1942; $900,000 in 1948; and $2.7 million in 1957.
Obviously, seven years wasn't a hard-and-fast rule, especially after the arrival of television and home video. But the Disney studio has been very protective of its hits because it realizes they still have the ability to make money. As a corollary to the rule, the studio "retires" titles, making them unavailable for a set period before reissuing them in "new" "deluxe" editions, as it did with Fantasia, Sleeping Beauty, Pinocchio, and just this month Dumbo. (Disney Vault tries to keep track of what is and isn't in print.)
I learned a lot about classic film through the non-theatrical market. In 1912, Pathé Film introduced 28mm film stock, which was targeted for home consumers. Labs would make "cut-down" versions of features on 28mm (and later on 9.5mm and 16mm stock) which could be purchased to show at home. (In some cases these cut-down versions are all that remain of features.) By the 1960s two companies dominated the home or market, Blackhawk and Swank. They would not only sell prints, they would rent them to non-theatrical venues, mostly colleges but also churches and non-profit organizations. (A black church shows a Disney cartoon to prison inmates in the great Preston Sturges comedy Sullivan's Travels.)
Really shrewd filmmakers who kept control over their titles could then oversee rereleases of their movies. Hitchcock was a genius at this, putting out titles like Rear Window whenever he felt there was a market for them. In the 1960s and 1970s, Warner Bros. and MGM developed an entire line of rereleases, the former with Humphrey Bogart movies, for example, and the latter, the Marx Brothers and Greta Garbo. Raymond Rohauer did the same with Buster Keaton's shorts and features.
It would be nice to think these distributors were trying to introduce classic movies to a new audience, but they were really just trying to wring a few extra tickets out of films that had been given up for dead. Speaking of death, a star's demise is the perfect opportunity to re-release films. James Dean and Marilyn Monroe were barely buried when their films were hitting the theaters again.
Rereleases continue to this day. Francis Ford Coppola keeps tinkering with The Godfather, offering different versions and packages of all the films in the series. Ditto with Steven Spielberg and his Close Encounters of the Third Kind and E.T. the Extra-Terrestrial. Even before George Lucas started altering Star Wars, it had been re-issued four times within the first five years of its original 1977 release. James Cameron put out an extended version of Avatar, and is releasing a 3D version of Titanic on April 6, 2012. To date there have been seven different versions of Blade Runner.
The reissue strategy isn't limited to movies. How many pop stars have repurposed their material by releasing "remixes" or "extended versions" of hit songs and albums? The next time you turn on your television and find nothing but reruns, you have, among others, William Fox and Walt Disney to thank.