Judging an Airline by its Uniform
What flight attendant uniforms say about airline brand identity, cultural attitudes, and passenger psychology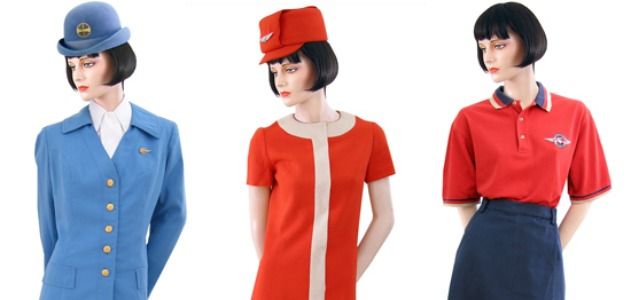 A few weeks ago I spent some idle time at the international arrivals gate at San Francisco International Airport. My husband's plane from Seoul had landed but he was stuck in a long customs line somewhere behind the Great Wall of security, so I stood with the throngs of greeters and watched weary passengers and flight crews pour out the sliding door.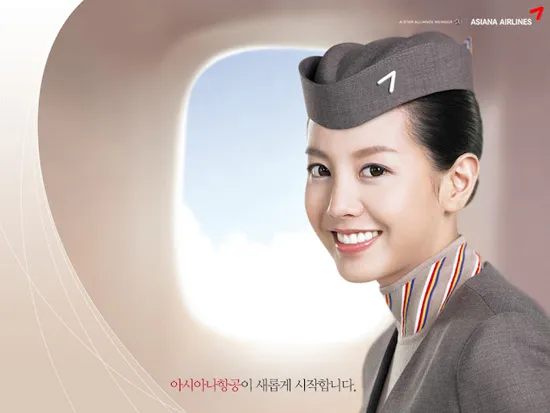 First came a team of women from Asiana Airlines, wearing collarless blazers, neat pencil skirts, and little Peter Pan-style hats. The headwear imparted such a whimsical image, it seemed it could be a subliminal antidote for nervous passengers, suggesting that a commercial jet flies as easily as a Disney character. After that, a Korean Air fleet paraded past in robin's-egg blue uniforms with neck scarves tied identically at a gravity-defying angle so one end resembled an outstretched wing. Designed by Gianfranco Ferré and worn on board since 2005, the jacket's color seems inherently calming, approaching some of the hues employed strategically by Apple to give users a pleasant experience. The blouse beneath is made from a shimmery synthetic material the resembles water under bright light.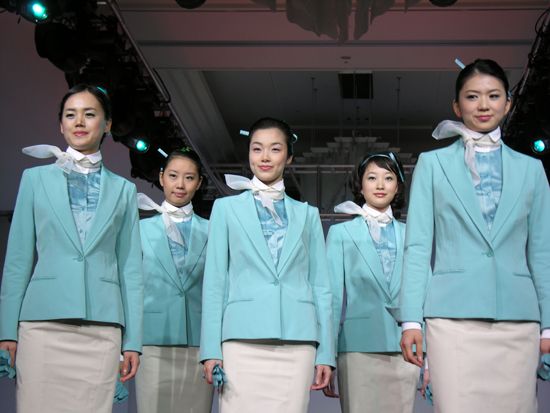 Finally, a few Emirates attendants emerged wearing ultra-plain khaki blazers topped with bright red hats and veils. "It is a nice touch of 'national identity,'" says Cliff Muskiet of the Emirates outfit, pointing out that the color of the suit, while subtle, is not arbitrary. "It's the color of sand." Muskiet is a Dutch-born flight attendant (more specifically, a purser) for KLM airlines, and a self-declared uniform freak. He has been collecting flight attendant uniforms since 1980, accumulating over 1000 garments from hundreds of airlines around the world.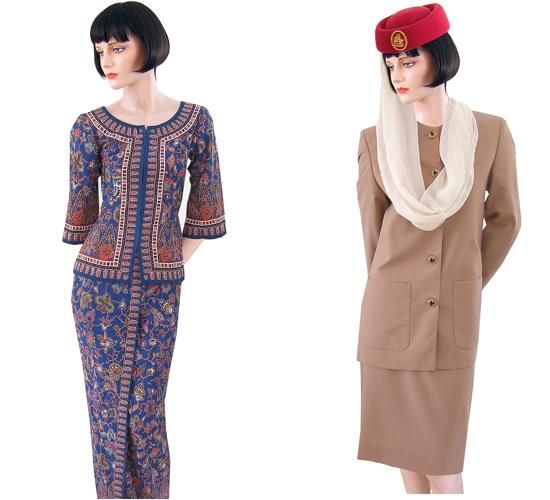 Having surveyed the fashions across decades of commercial aviation, Muskiet thinks today's uniform styles play it safer than before, and while his observation is based on aesthetics, it's not a stretch to think that airline apparel has come to reflect the overall tightening of flight safety. In the 1960s and 70s, stewardess uniforms (indeed, they were all women) were designed to be overtly sexy and appealing to male passengers. Designers like Emilio Pucci were hired to bring current high-fashion cuts and patterns onto planes. "The airlines used bright colors and different psychedelic prints—stripes, flowers, dots," Muskiet recalls, "Everything was possible!"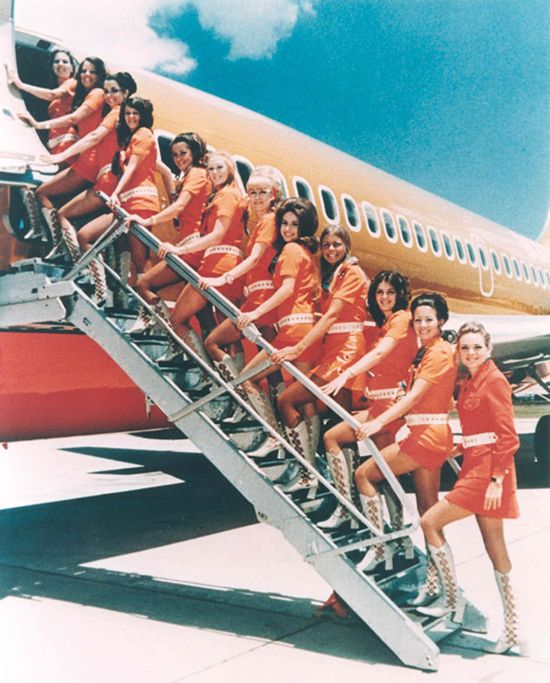 Today's travel atmosphere is more about inspiring trust and calm than it is about giving people a thrill. Plus, Muskiet points out, "nowadays stewardesses would not feel comfortable wearing short skirts or hot pants. Uniforms have become more professional and more like business outfits." The addition of male flight attendants to the field, and the focus on comfort and safety, led to a less distracting and more gender-neutral look. Distinguishing cultural identity markers tend to be integrated more subtly, such as with Kenya Airways' leopard-print blouse, which is worn under a conservative blazer.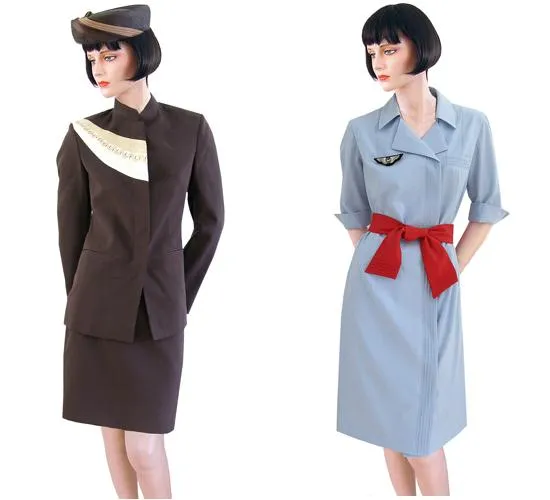 Thai Airways splits the difference, with flight attendants dressing in Western-style suits pre- and post-flight, and changing into traditional Thai dress once on board. But one of their national airline competitors, Bangkok Airways, which bills itself as "Asia's Boutique Airline," has taken another tack, moving back into high-fashion by enlisting Thai label, Asava, to design a new look. As a clear indication of the airline's couture-oriented approach, they debuted the modern line at Bangkok International Fashion Week in 2011, and now their flight crew is pulling the pendulum back toward uniform design that favors style and aesthetics, even in the era of rigid safety measures and no-frills travel.