How the "Sneeze Guard" Changed Buffet Tables Forever
A germaphobe invented the protective glass barrier over your all-you-can eat meal in 1959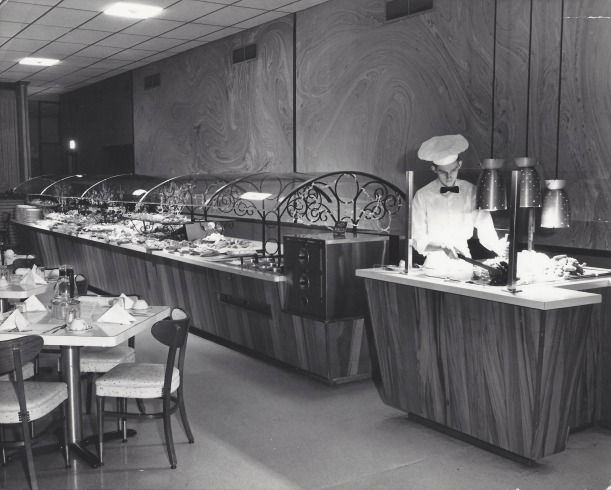 Next time you are at an all-you-can eat buffet, imagine the food displays without any covering: there are flies in the coleslaw, the man in front of you leans over the spread, breathing heavily. His nose scrunches up as though he might sneeze at any moment. You cringe, but it's too late. Mashed potatoes are off the menu tonight.
Johnny Garneau is the reason people like this man will never sneeze on your food today.
On March 10, 1959, the restaurateur and inventor filed his patent for the "Food Service Table" later known as the "sneeze guard," meant to protect food on display from bacteria and other germs that may be spread by sneezing. These days, it's required by law that retail, self-service food bars have one—nary a salad bar shall be left uncovered.
At the time of his invention, he owned and ran a chain of American Style Smorgasbord restaurants in Ohio and Pennsylvania—a set price, all-you-can-eat buffet model based off of the traditional Swedish "smorgasbord," a celebratory meal, buffet style, with a laid-out table of food. The first example of a smorgasbord in America appeared at the 1939 New York World's Fair. Garneau's "American Style Smorgasbord" restaurant was one of the first of many self-service restaurants that would pop up in the the United States in the '50s.
"Being the germaphobe that he was, he couldn't stand people going down the Smorgasbords smelling things and having their noses too close to the food," Barbara Kelley, one of five of Garneau's children says. "He said to his engineers, 'We have to devise something—I don't want these people sneezing on the food."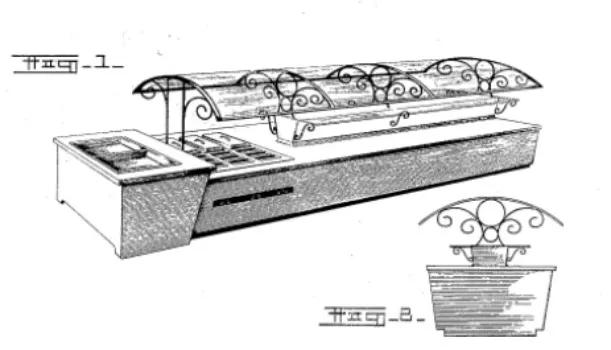 When the patent was granted (for a term of 14 years), Garneau installed them in each of his restaurants. His daughter Barbara was born the year her father filed for the patent and remembers growing up in the spotless kitchens and dining rooms of her father's businesses.
"He had that typical entrepreneur mind—he was always thinking of the next great idea." Kelley says. These common things we use every day, somebody, somewhere had an idea and they had the guts to take it to fruition. My dad was one of them. There wasn't one thing he thought that he couldn't make or do."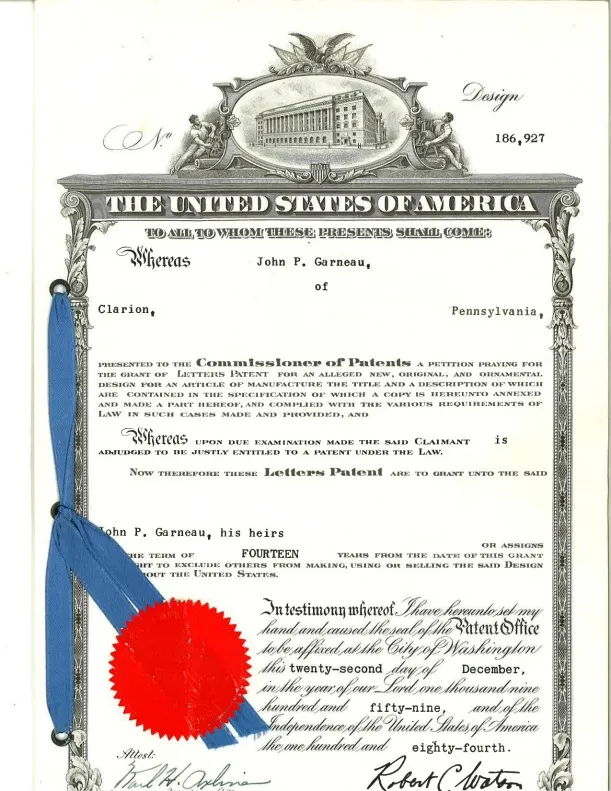 At 15, Garneau got a taste for the restaurant business as a "soda jerk" when he began forming dreams of his first restaurant, "The Beanery," which opened 1949. The six-stool, 20-foot by 15-foot diner served American classics like the hot dog with curb service. By 1952, he opened his first American Style Smorgasbord restaurant.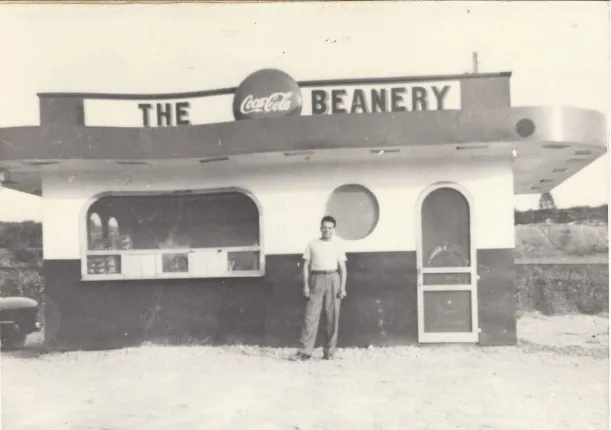 When the smorgasbord style became less trendy, he turned each of his restaurants into steakhouses called the Golden Spike, the first of which opened in 1954. The railroad theme (there was a toy train set up at the bar that delivered your drink) came from Garneau's interest in Promontory Summit in Utah, the point that completed of the first transcontinental railroad in 1869. At the height of his business, he had six successful restaurants: four in Pittsburgh, one in Clarion, Pennsylvania, where Garneau raised his family, and one in South Florida. Garneau died in May of this year at his home in Florida at age 90.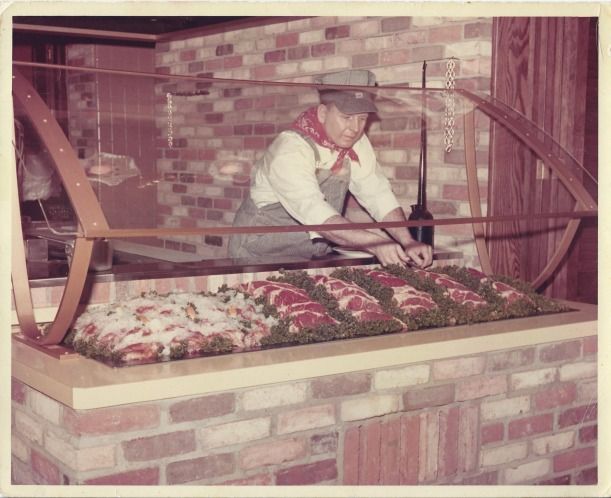 Garneau's invention effectively changed the standard for food safety in self-service environments. Even though there isn't evidence of a direct causation between Garneau's patent and food-safety initiatives, as far back as the early '60s, the FDA regulated the presence of food shields. "The 1962 Model Food Service Sanitation Ordinance and 1976 Model Food Service Sanitation Ordinance also has very similar language," David Steigman a communications representative of the FDA stated in an email to Smithsonian.com. "Instead of 'salad bar food guards', the term 'counter protective devices' and 'salad bar protective devices' were used in 1962 and 1976 respectively." The NSF's Food Service Equipment criteria for the design and construction for "counter guards" go as far back as 1965, and perhaps even earlier.
The most current law, the 2013 Food Code, under section 3-306.11 states that: "FOOD on display shall be protected from contamination by the use of PACKAGING; counter, service line, or salad bar FOOD guards; display cases; or other effective means."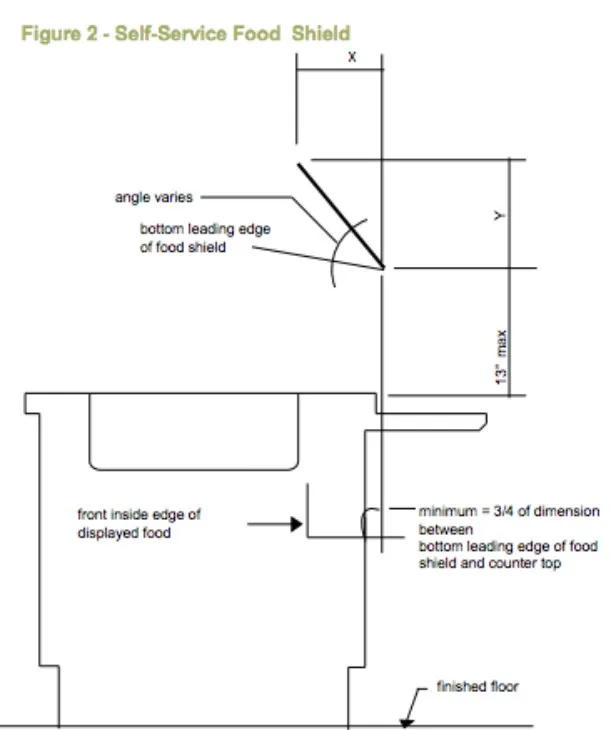 All 50 states have adopted food codes patterned after one of the six versions of the FDA's model (1993, 1995, 1997, 1999, 2001, 2005, 2009, and as of last month 2013), which include requirements for protecting food on display that resemble Garneau's original design. Though each state's regulation remains in line with the FDA's guidelines, it is up to state, local and tribal agencies to regulate and inspect retail food establishments. The degree of coverage and specific dimensions of "food guards" vary. New Jersey for example follows the National Sanitation Foundation Internation (NSF International) Food Guard requirements which state that a sneeze guard must be positioned 14 inches above the food counter surface and must extend seven inches beyond the edge of the utensil on which food is placed.
According to Elizabeth Dougherty, director of inventor education at the U.S. Patent and Trademark Office, there are only about 100 patents filed in the area of food storage, safety and care—a small number when you consider that there are eight million U.S. patents total. After Garneau's patent in 1959, there have been some innovations in the field with minor changes in the original design.
"The late '50s does seem to be the era in time when the sneeze guards started to become an object for innovation and invention," Dougherty says. "Prior to this time, there are very few documented patents in this technology area."
The saying is that "necessity is the mother of invention." It took a Midwestern restauranteur to realize that without something to protect them, everyone's favorite buffet foods were defenseless from the attack of a 40 mph sneeze.