How Dinner at a Food Court Has Become Something Exciting, not Excruciating
A new trend across America's urban centers has reinvigorated the nation's taste buds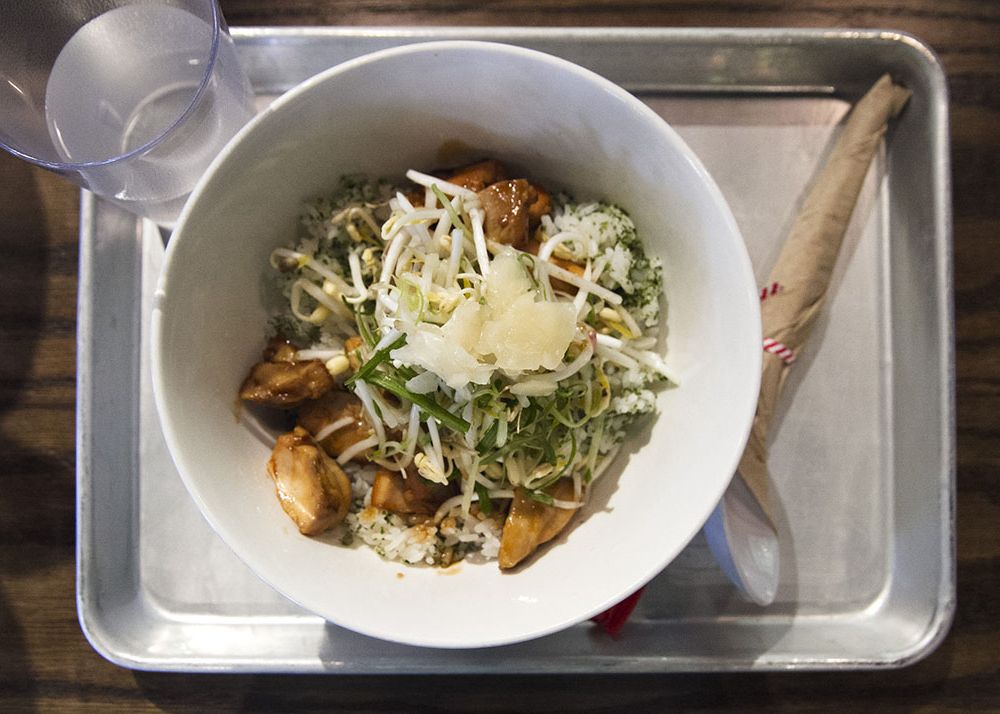 Food courts have long been synonymous with shopping malls, but as the mall continues its astonishing decline as a hub of suburban activity, a new slew of fancy food courts have arisen in urban centers, changing the way we think about communal dining spaces. Rather then an assemblage of standard chain vendors like Cinnabon and Sbarro, these food courts or 'restaurant markets' have more in common with Singapore's hawker centers: indoor or semi-enclosed gathering spaces that are home to dozens of unique food purveyors, and where most of the cuisine uses fresh ingredients and is made to order. However, unlike those in Singapore—which were born partially of a government effort to regulate street food and equip them with necessary amenities like running water—America's newest courts are sprouting from a public desire for a varied food selection that's good as well as affordable, served in a comfortable, communal setting. 
"Chefs and restaurant owners are finding the appeal in showcasing their work in a way that's different and more cost effective than a stand-alone restaurant," says Christopher Jaskiewicz, president of NYC's Gotham West Market—a food court that opened in NYC's Hell's Kitchen in November 2013. At Gotham West Market, says Jaskiewicz, diversity is key. Along with seven artisan food vendors, the market is home to a outpost of Blue Bottle Coffee. Ivan Orkin, whose Ivan Ramen noodle house is one of Tokyo's top ramen shops, opened his first U.S. eatery here; and then there are vendors such as Choza Tacqueria and El Colmado, where you can get everything from a $3.00 tostada to a half-dozen oysters and a glass of Spanish wine for $11 bucks. "[At Gotham West Market] we have about 150 different meals and 20 salad and vegetable offerings," says Jaskiewicz. "We also have more than 200 beers and 30 wines."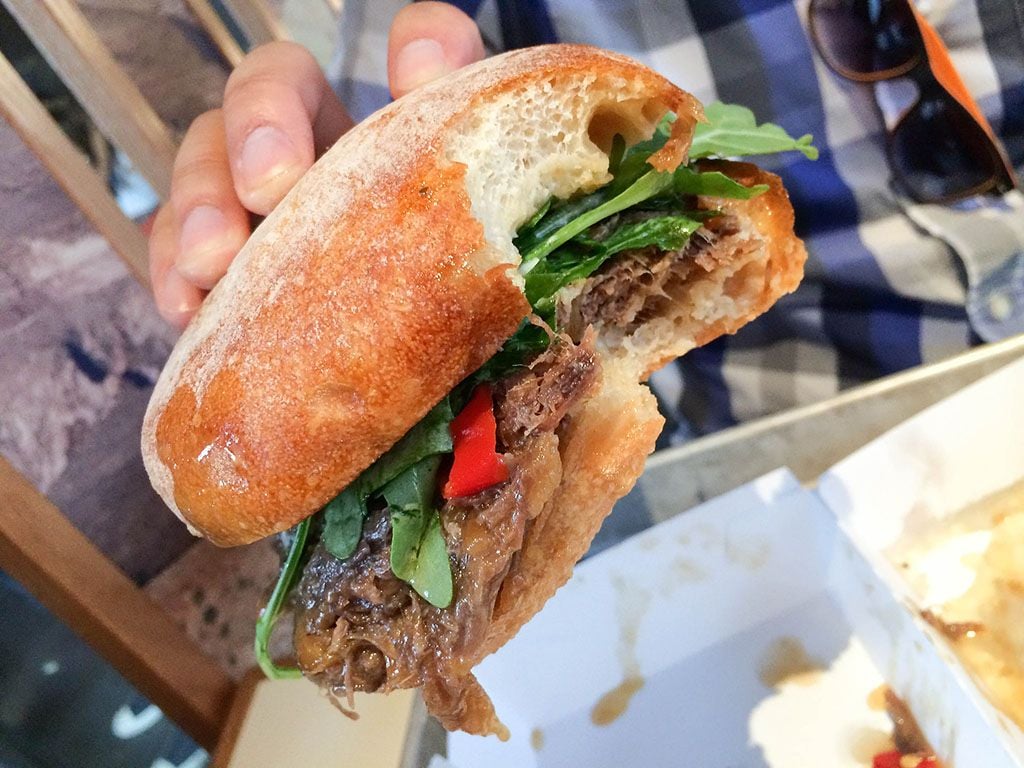 The atmosphere is also a huge step up from your typical food courts. Gotham West Market's El Colmado offers counter seating, while Manhattan's Hudson Eats—a 35,000 square foot food hall that opened in Brookfield Place in June—boasts wood and leather seating and a modern, sleek design in lieu of hastily placed tables and chairs. Central Table Food Hall in St. Louis is eastern Missouri's own take on the fancy food court, with exhibition-style food stations where you can pick and choose from affordable items like roasted vegetable panini, butternut squash risotto, and a la carte sushi rolls by day (followed by some dulche de leche or tiramisu), or wait until evening when the hall transforms into one large, upscale eatery, complete with table service.
Then there's the immersive aspect:  "We attract customers that not only enjoy eating hand-crafted food by artisan chefs, but who also enjoy the experience of watching it prepared," says Jaskiewicz, who believes its a trend that the popularity of food-oriented TV shows illustrates. "Our guests can learn the etiquette of noodle slurping, or which are the best wines to match with their tapas while watching the entire culinary process take shape."
But perhaps what's most appealing about this new wave of food courts remains both the variety and quality of their offerings. At Hudson Eats, you can chow down on Cambodian-style peppercorn catfish sandwiches at Manhattan-based purveyor Num Pang, dine on traditional NY bagels at Black Seed Bagels, or delve into a rotating selection of comfort food at Little Muenster. Across country at TASTE in downtown LA (the only fancy food court that actually happens to be in a mall) you'll find local craft beers, small-batch gelati, and vegan tempeh bacon club sandwiches. In the underappreciated northeast quadrant of Washington, D.C., hungry patrons can head to Union Market to grab an egg cream at Buffalo & Bergen, fresh bivalves from Rappahannock Oysters Co. or pick up some kitchen tools at Salt & Sundry, a home goods shop run by local restaurant writer Amanda McClements. And at Gotham West Market, "Meals can be as elaborate or as low key as you like," says Jaskiewicz. That appeal, where low key doesn't mean a dried slice of pizza from Sbarro, is a large part of why the food court has been reinvigorated.
Editor's Note, August 18, 2014: This story has been edited to reflect that The Brooklyn Kitchen no longer has an outpost in the Gotham West Market and clarified that Union Market is the food market in D.C.