From Summer Blockbusters to Orphan Films
Three recent gatherings celebrate movies big and small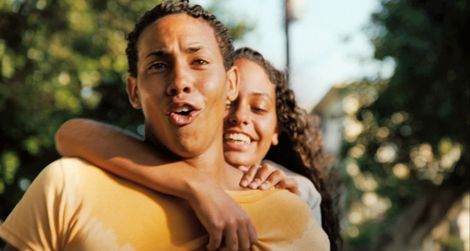 As I wrote earlier, the Tribeca Film Festival ends this weekend with a screening of The Avengers, the latest Marvel Comics big-screen adaptation and a linchpin in a marketing plan that now extends to 2016, when The Avengers 2 will be released. The Festival has already handed out its awards, including Best Documentary Feature going to The World Before Her, and a special jury mention for The Revisionaries.
The most intriguing awards went to Una Noche, Lucy Mulloy's feature drama about three young Cubans. The film won for Best New Narrative Director (Mulloy), Best Cinematography in a Narrative Feature Film (Trevor Forrest and Shlomo Godder), and Best Actor in a Narrative Feature Film (Dariel Arrechada and Javier Núñez Florián). Arrechada picked up his award at the Festival, but Florián and a third costar, Anailín de la Rúa de la Torre, dropped from sight at the Miami airport and may have defected in real life.
CinemaCon, billed as "the largest and most important gathering of movie theatre owners from around the world," ended its four-day run at Caesars Palace on August 26. The annual trade show of the National Association of Theatre Owners, CinemaCon featured panels on marketing, employee relations, demonstrations of equipment (e.g., "Light Levels: Optimizing Screens and Lamps"); awards to stars like Jeremy Renner, Charlize Theron, and Taylor Kitsch; and corporate suites, cocktail parties, and dinners emceed by the likes of Jack Black.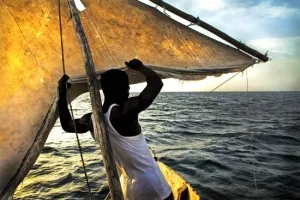 More important, CinemaCon is a chance for studios to preview their summer blockbusters. Attendees saw excerpts from Pixar's Brave, Warner Bros.' Dark Shadows and The Dark Knight Rises, and Peter Jackson's The Hobbit: An Unexpected Journey. Jackson stirred up some controversy by asking theater owners to project The Hobbit in a version that runs at 48 frames per second, a speed he said would produce greater clarity and be "more gentle on the eyes." (24 fps has been the standard since the industry switched to sound at the end of the 1920s.)
CinemaCon is targeted toward theater owners and only incidentally to moviegoers. The Orphan Film Symposium, on the other hand, covers films that have no audience, and in many cases no clear owners either. Made to Persuade, the eighth edition of the symposium, ran from April 11–14 at the Museum of the Moving Image in Queens, NY, offering almost 100 films and as many speakers. (I also wrote about the 7th symposium for Smithsonian.)
The symposium lets archivists and historians meet and share work, and also screen restoration work before it becomes available to the public. Funding for archives and for preservation work in general is a bigger problem than ever, and several of the over 300 attendees had stories of lost jobs, curtailed projects, and rejected grants. A greater surprise for me was the sharp rise in digital as opposed to film presentations, which I hope to explore in more detail in a future posting.
Some of the highlights of the symposium included a screening introduced by Jay Schwartz of a newly restored version of The Jungle, a 1967 film about gang violence made by actual members of a North Philadelphia gang. A stark, haunting combination of documentary and staged footage, The Jungle is an uncompromising portrait of an urban nightmare.
Walter Forsberg screened a series of computer animation films from AT&T/Bell Labs, highlighting the difficulty in preserving art that began as software code.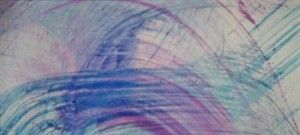 Jon Gartenberg showed excerpts from films shot by Tassilo Adam in the Dutch East Indies in the 1920s. Although preserved digitally, the material had the lustrous sheen of the nitrate on which it was originally filmed. Adam filmed with the cooperation of authorities, who staged processions and gatherings for his camera. Nevertheless, his footage shows a considerably more sophisticated vision of Bali than other films of the period.
A session devoted to Sheldon and Lee Dick included School: A Film about Progressive Education, a 1939 documentary that predates cinema verite techniques by some twenty years, and Men and Dust (1940), about the effects of silicosis on mine workers. A publisher and photographer as well as a filmmaker, Sheldon Dick was also an heir to the A.B. Dick mimeograph machine fortune. He is perhaps more famous today for murdering his third wife and then committing suicide.
More lighthearted fare included a series of advertising films I will discuss in a future posting, Presidential campaign ads from 1948, a film produced by several Hollywood studios promoting 1938 as "Motion Pictures' Greatest Year," and Past and Present in the Cradle of Dixie, a silent short from the Paragon Feature Film Company that used romance and the threat of a house fire to promote Montgomery, Alabama as a great place to live.
Sergei Kapterev of the Moscow Research Institute of Film showed the beguiling educational film The Flight to Thousands of Suns, made by Aleksei Yerin at Popular Science Films, a Leningrad studio founded in 1933 as Techfilm Factory #1. The studio released some 4,000 titles. Equally as fascinating was Studies of Apparent Behavior (1943), an animated short by Fritz Heider and Marianne Simmel used in psychological studies.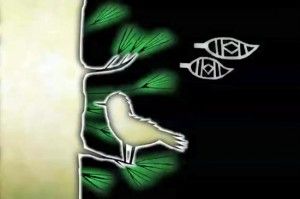 Jodie Mack and Danielle Ash, previous winners of the Helen Hill Awards for animation, hand-drew directly onto a reel of 70mm clear leader to take advantage of the Museum of the Moving Image's 70mm projectors. The 2012 Helen Hill Awards went to Jeanne Liotta and Jo Dery. In films like Loretta (2003), Liotta builds menacing worlds from strips of film, exposed rayograms, and abstract sound. Dery's films use cutouts, animation, and a mordant sense of humor to make accessible if unsettling cartoons. Woodpecker in Snow Shoes (2008) was particularly strong.
Dan Streible, director of the Orphan Film Project, announced that the next symposium will be held in 2014 at the EYE Film Instituut in Amsterdam. Streible just co-edited, with Devin and Marsha Orgeron, Learning with the Lights Off: Educational Film in the United States for Oxford University Press. He also received a 2012 Academy Film Scholar grant for his book proposal Orphan Films: Saving, Screening, and Studying Neglected Cinema.
Read new Reel Culture postings every Wednesday and Friday. And you can follow me on Twitter @Film_Legacy.