For the Love of Mustard
Across the continents, the market for this crowd-pleasing condiment is booming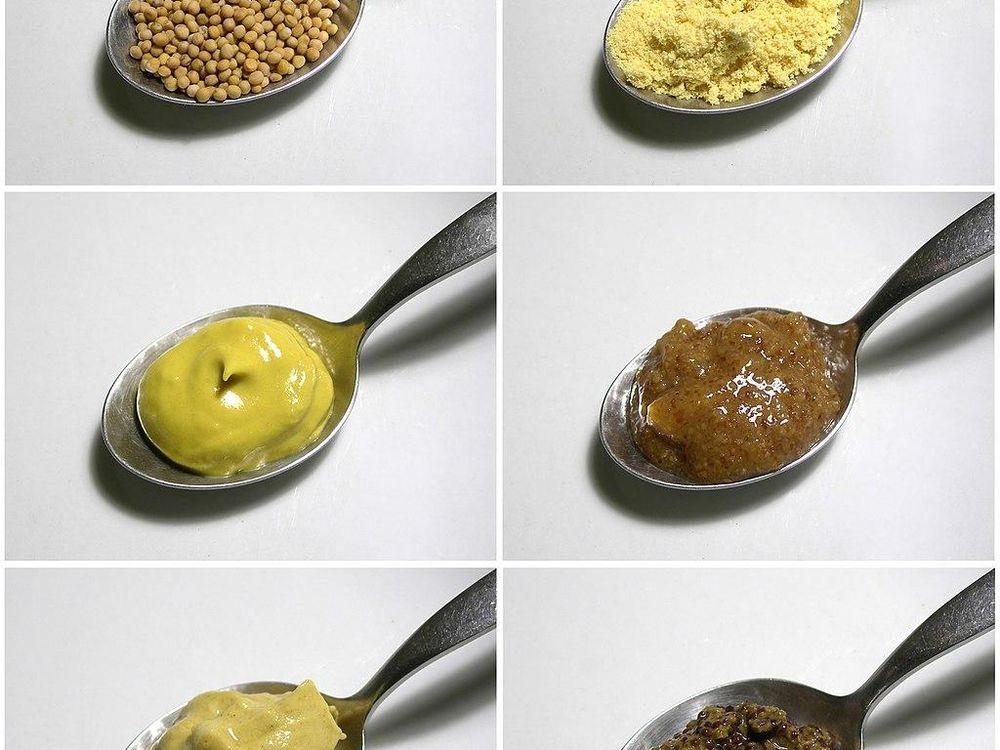 No doubt about it — mustard is on a roll. Around the globe, diners are scarfing it down, in one form or another. (This demand creates a market for more than 250,000 tons of mustard seed annually; it is the world's most heavily traded spice.)
And nowhere is the trend more apparent than in the United States, where we seem to be expanding our mustard horizons. Among the literally thousands of flavors now on offer are lemon peel, tarragon, chives, ginger, peppercorn, even chocolate fudge. And many of those varieties can be tasted or purchased at the epicenter of American mustard mania — the town of Mount Horeb, Wisconsin, home to the Mount Horeb Mustard Museum. Created in 1992, the museum showcases more than 3,400 varieties of mustard from more than 40 countries — Italy to Iceland, Belgium to Brazil.
Writer Joseph Harriss ranged across distance and time to report on the curious history of and current appetite for mustard. The Greek dramatist Aristophanes wrote in the fifth century b.c. of mustard-spiced stews; Pliny the Elder ground mustard seed with vinegar and used it as a poultice for snakebites and scorpion stings. In the New World, Thomas Jefferson indulged his Frenchified tastes by ordering five pounds of mustard seed from Paris and planting it at Monticello.
France, of course, still produces what purists would consider classic, unadulterated mustard; a taste for the unusual varieties has not taken hold there. Very little mustard seed, however, is actually grown in France; most of the world's supply comes from the plains of western Canada. And right now those Canadian growers are looking forward to nothing more than the American baseball season: when the hotdog vendors are racking up sales, the demand for mustard — and the price for mustard seed — rise predictably.