Food Blog Carnival: Cabbage, Chocolate, and Coconut (Pancakes)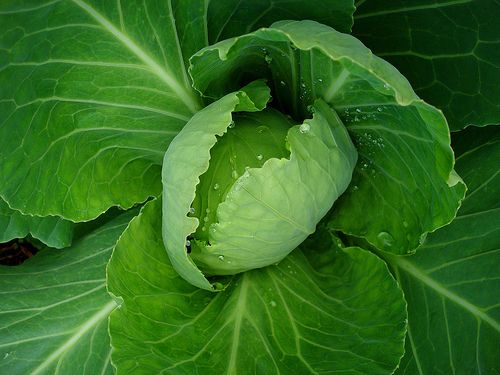 Welcome to the first-ever FaT Food Blog Carnival! We'll be having these at least once a month, so please drop us a line if you spot a site you think we should celebrate in the next round. There's not a particular theme this time, other than food and fun...
​Amanda's picks:
Cabbage craze: Meticulously arranged apple tarts may be more her style, but even the enviably elegant Orangette enjoys a simple sautee of cabbage and hot sauce from time to time. Blogger Laura at eat! craft! live! promises that this soup is only the first of many cabbage recipes to come. And food writer Michael Ruhlman recently recommended a peanut-butter and cabbage sandwich, which I suspect is weirdly delicious in the same way that celery sticks with peanut butter are.
Because it's not swimsuit season yet: Indulge in the aptly-named "Decadence" dessert featured on Delicious Days, the "luxury brownies" at Chocolate and Zucchini, or pretty much anything at Artisan Sweets, while you can still justify it with half-baked promises to yourself about how much you'll be going to the gym before summer. Or at least have an itsy-bitsy chocolate chip cookie over at 101 Cookbooks.
Seasonal fun: The Amateur Gourmet gives candy hearts a clever makeover in its header, and Epicurious loves all things V-Day, including this truffle-based kissing game. (If all things pink and heart-shaped make you gag, perhaps you'd prefer the top 10 grossest candies at Candy Addict.)
Hugh's picks:
Wine: At The Pour, Eric Asimov tries to damp down a hubbub he started about wine snobs (like Nixon?) who serve the cheap stuff to party guests, and reminded us to read Howard McGee's column every month in the New York Times (not really a blog, but required reading nonetheless). Last month McGee offered a little experimental support for the notion that no one really needs a "wine wand."
Asian food: I know, it's foolish to lump the food of an entire continent into one category - especially Asia, with its endless variety. Still, Eating Asia discovered some incredible looking coconut pancakes in a Malaysia bazaar. The Girl Who Ate Everything shows us the way to hand-pulled Chinese noodles right in the middle of New York City. And Umami Mart is always a great bet—I blogged about their inauguration-day mochi last month.
Valentine's Day: Evil Mad Scientist Laboratories isn't strictly a food blog. But in a stroke of genius, they've invented a new breed of Valentine message hearts (these don't taste like sidewalk chalk, and you can write what you want on them). I'm not sure what the evil part is yet, but from the looks of it, the world's sweethearts don't stand a chance.
Pet Peeves: Hungry Magazine's Michael Nagrant offers his top-10 gripes for the trendy-eatery set. It's bitter, refreshing, and funny, kind of like the kumquat.
And if you need a few mouth-watering pictures to ruin your concentration: Go to Tastespotting and let your eye ricochet from savory cheesecake to maitake clams and on down past cinnamon buns to do-it-yourself chocolate bowls (full recipe here at Stephanie's Kitchen).
Speaking of mouth-watering pictures, our fellow bloggers at Around the Mall have a great post about a new edible portrait of President Obama.