Five White Wines to Drink This Summer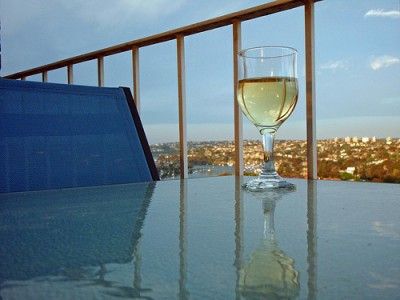 Wondering which wines to pack for picnics or bring to barbecues this summer?
White wines tend to be more popular in hot weather, since they're served chilled. Look for types described as light and crisp, rather than rich or full-bodied. As a general rule, wines aged in stainless steel tanks rather than oak barrels will keep more of their crisp, fruity taste—oak can add a buttery quality because of malolactic fermentation.
Here are a few suggestions, gleaned in part from a recent Smithsonian Resident Associates event with wine educator Kelly Magyarics.
Type: Sauvignon Blanc One to try: Emiliana Natura, made with 100 percent organic Sauvignon Blanc grapes from Chile's Casablanca Valley Average retail price: $11 Tastes like: Limes, green apples, lemongrass Pairs well with: Salad of mixed greens and herbed goat cheese, steamed clams with lemon butter, sushi, chips and salsa.
Type: Prosecco One to try: Cantine Maschio Prosecco Brut, made from 100 percent Prosecco grapes in Italy's Veneto region Average retail price: $12 Tastes like: Fizzy, with peach-almond flavor. Like champagne, but less yeasty because it's fermented in the tank instead of the bottle. Pairs well with: Oysters, shrimp, fried chicken, avocado salad, prosciutto-wrapped melon balls. Mix with orange juice to make mimosas!
Type: Gavi One to try: Vigne Regali Principessa Gavia, made from Cortese di Gavi grapes in Italy's Piedmont region Average retail price: $13 Tastes like: Apples and grapefruit with a whiff of pineapple Pairs well with: Pasta salad, grilled lemon pepper shrimp or chicken, pesto dip.
Type: Torrontes One to try: Crios de Susana Balbo Torrontes, from the high-altitude Cafayete region of Argentina Average retail price: $15 Tastes like:  A tropical garden full of fruits and flowers; smells sweet but tastes dry Pairs well with: Peanut satay skewers, grilled mango shrimp, fruit salad, salami, Gouda and most cheeses.
Type: Gruner Veltliner One to try: Meinhard Forstreiter Grooner, made from Gruner Veltliner grapes in Austria's Kremstal region Average retail price: $9 Tastes like: Green apples and lime with a hint of mineral Pairs well with: Fish tacos, grilled asparagus, pineapple chicken skewers, artichoke dip.