Five Red Wines to Drink This Summer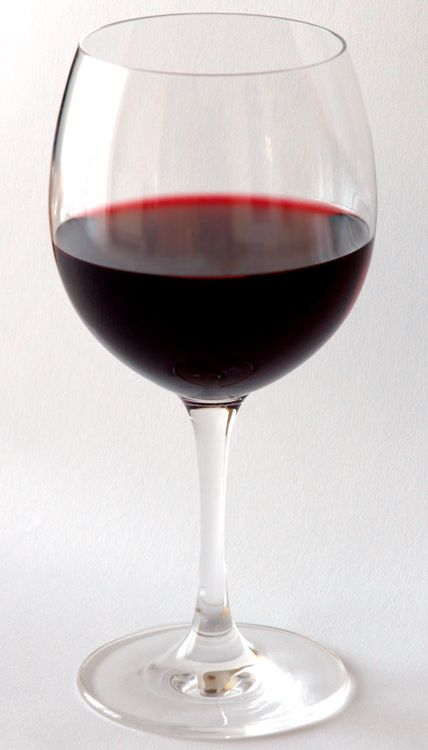 As I wrote last week, hot weather often makes people reach for chilly white wines. But there's no reason to reject reds!
Although most people think red wines taste best at "room temperature," that's not as warm as you might think, especially in summer. Between 60-65 degrees Fahrenheit is ideal for most red wines, and some taste good even colder. Put the bottle in the fridge for a few minutes before serving, or for a fun touch, use frozen red grapes as ice cubes that won't water down your wine.
Here are some types I like (based partly on a recent Smithsonian Resident Associates tasting with wine educator Kelly Magyarics):
Type: Pinot Noir One to try: Domaine Chandon Pinot Noir, from the Carneros region of California Average retail price: $30 Tastes like: Plums, blueberries and pepper Pairs with: Cedar-planked grilled salmon, orange-glazed seared duck breast, BBQ chicken, lentil salad.
Type: Malbec One to try: Trivento Select Malbec, from the Mendoza region of Argentina Average retail price: $12 Tastes like: Dark berries, pepper and cocoa Pairs with: Peppercorn-crusted beef, BBQ ribs, pizza with spicy toppings, Caprese salad.
Type: Cabernet Sauvignon One to try: Solaire Cabernet Sauvignon Central Coast, made with Cabernet Sauvignon grapes from three of Robert Mondavi's vineyards in California Average retail price: $15 Tastes like: Blackberries, plums and vanilla Pairs with: Grilled ribeye steak, lamb kebabs, hard cheeses.
Type: Beaujolais One to try: Louis Jadot Beaujolais Villages, made with Gamay grapes from the Beaujolais region of France Average retail price: $11 Tastes like: Strawberries, licorice and pepper Pairs with: Hamburgers, grilled fish or chicken with Cajun spice rub, mild to medium cheeses.
Type: Rosé One to try: Toad Hollow Eye of the Toad Rosé, made with Pinot Noir grapes from California's Sonoma Valley Average retail price: $10 (2007 vintage) Tastes like: Strawberries, watermelon with a slight zing of citrus Pairs with: Fried chicken, hot dogs, sushi, melon balls...pretty much anything!