Edgar Allan Poe: Hollywood's Favorite Mad Genius
Tracing the work of the famed writer through movies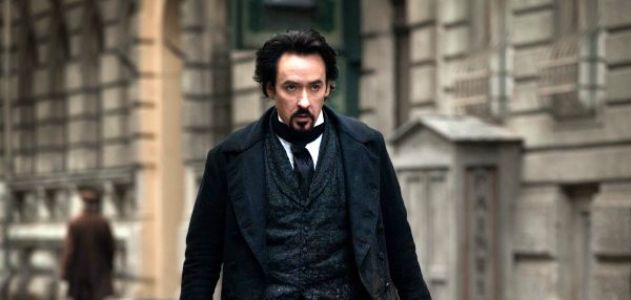 This Friday marks the release of The Raven, a Relativity Media thriller directed by James McTeigue and starring John Cusack as Edgar Allan Poe, who learns to his dismay that a serial killer is re-enacting murders from his stories.
With his mysterious death in Baltimore never fully explained, Edgar Allan Poe is the perfect cautionary tale of genius gone wrong. The poet's demise haunts 19th century melodrama—and by extension, the works of early filmmakers like D.W. Griffith.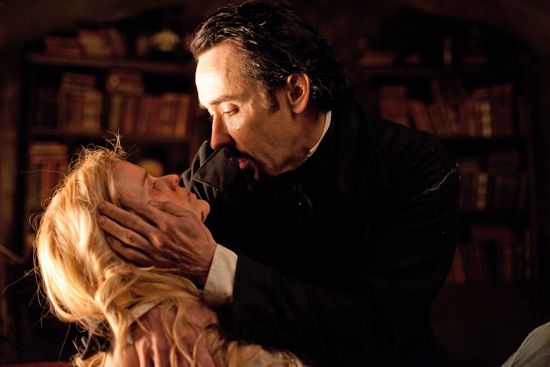 Poe's ignominious end was not his fault, of course—it was drink, or his broken childhood, or the death of his consumptive love Virginia Clemm, that drove Poe to his doom. Today we summon different demons to explain his failings, schizophrenia perhaps, or chemical dependency, some form of Tourette's, a bi-polar tendency, all of which he wrote about convincingly in his stories and poems.
Our image of Poe changes through the years, as does our interpretation of his work. For most he is a guilty pleasure of adolescence. His gruesome horror stories are like fairy tales collected by the brothers Grimm, peopled by tricksters and shape-shifters who betray the innocent with elaborate, deadly, and pointless booby traps. Who but a madman would go to the trouble to use a razor-sharp pendulum as a murder weapon? Poems like "The Bells" and "The Raven" have an unnerving, sing-song lyricism that once learned are never forgotten.
Many readers skim Poe's work and then outgrow him. Even his contemporaries had their doubts. "Three-fifths of him genius and two-fifths sheer fudge," was how poet James Russell Lowell put it. But behind all the insanity and gore Poe was capable of extraordinary writing. "To Helen," for example, or this example of an Alexandrine couplet unearthed after his passing:
Deep in earth my love is lying
And I must weep alone.
It's no surprise that early filmmakers turned to Poe. They were after all desperate for material, and ransacked everything from the Bible to the daily newspapers for material. The author's influence can be seen in the scores of trick films that dazzled early 20th century moviegoers. With his own carefully nurtured martyr complex, Griffith saw many affinities with Poe. In 1909, he directed Edgar Allan Poe, in which actor Herbert Yost tries to write "The Raven" while his wife dies beside him. One of Griffith's first features was The Avenging Conscience (1914), like The Raven a mash-up of "The Tell-Tale Heart," "Annabel Lee," and other Poe works.
With stories like "The Gold Bug" and "The Purloined Letter," Poe is often given credit for inventing the detective genre. His C. Auguste Dupin inspired generations of private eyes, as well as scores of pulp novels and films whose narratives depend on solving codes. This is an angle The Raven hopes to exploit, although the film looks like it will dwell on the author's use of horror elements as well.
And here's where Poe deserves some of the blame for the cycle of horror films sometimes called "torture porn." In stories like "The Premature Burial" and "The Cask of Amontillado," he latched onto primal fears with sadistic relish, acting out what society seeks to repress. Poe offered a moral framework for his depictions of torture, something often jettisoned by later writers and filmmakers. "The Premature Burial" evolved into the 1984 novel The Golden Egg and then into The Vanishing, a ghastly 1988 Dutch film directed by George Sluizer (who also directed a 1993 American remake). From The Vanishing it's a short step to Buried (2010), in which Ryan Reynolds is buried alive in a coffin, or Brake (2012), in which Stephen Dorff is buried alive in the trunk of a car.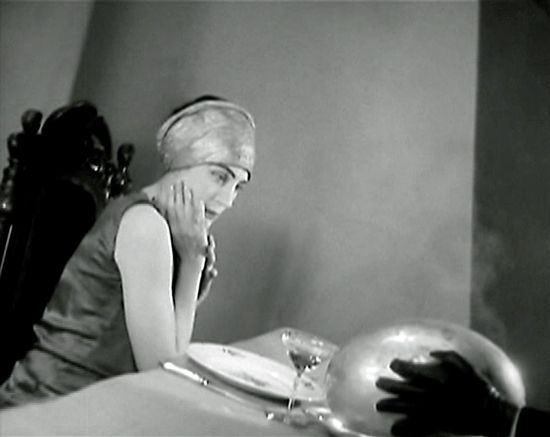 Universal Studios made a fortune in the 1930s with horror films like Dracula and Frankenstein. Director Robert Florey was pulled from Frankenstein at the last minute and assigned to The Murders in the Rue Morgue instead. Based very loosely on the Poe short story, the film portrayed torture as graphically as any movie of its time. Along with The Island of Lost Souls, The Murders in the Rue Morgue helped bring about stricter censorship regulations. When the Production Code lost power in the 1960s, producers could be more explicit about their intentions. "The Pit and the Pendulum" was adapted into the 1967 German film The Torture Chamber of Dr. Sadism.
Poe has attracted peculiar filmmakers: independents like James Sibley Watson and Melville Webber, working in a stable in Rochester; or the cartoonists at UPA, who were busy in the 1950s undermining the animation industry. Experimental filmmakers like Jean Epstein, iconoclasts like Federico Fellini, Roger Vadim, and Roger Corman. Filmmakers responsible for what critic Manny Farber referred to as "termite art."
Sibley and Watson made a 13-minute version of The Fall of the House of Usher in 1928; that same year, Epstein directed the feature-length La Chute de la maison Usher. Both relied heavily on an expressionistic filmmaking style developed in Germany, in which foreshortened sets and angled compositions made up for a lack of narrative clarity.
The 1930s saw an Art Deco The Black Cat, with almost no relation to the Poe story but with one of the few pairings of horror icons Boris Karloff and Bela Lugosi. Shepperd Strudwick starred in 1942′s The Loves of Edgar Allan Poe, an amusing bit of hogwash, and Joseph Cotten in 1951′s Man with a Cloak.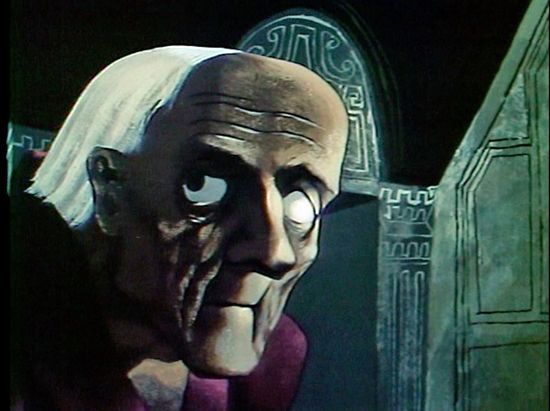 James Mason narrated 1953′s animated The Tell-Tale Heart, a cunning cartoon from United Productions of America (UPA) that delved into the mind of a killer just as it began to unravel. (A set of UPA cartoons, including The Tell-Tale Heart and Gerald McBoing Boing, has just been released by Turner Classic Movies and Sony Pictures Home Entertainment under the title The Jolly Frolics Collection.) Director Ted Parmelee would later go on to Rocky and Bullwinkle.
Producer and director Roger Corman finished House of Usher, the first of his eight Poe adaptations for American International Pictures, in 1960. "The film was about decay and madness," Corman wrote in his autobiography. "I told my cast and crew: I never wanted to see 'reality' in any of these scenes." His largely teen audience saw a lot of premature burials and implied incest instead, as well as a curious mix of new stars like Jack Nicholson and veteran actors like Vincent Price and Peter Lorre.
That blend of showmanship and exploitation continues to this day. A whiff of the forbidden clings to Poe adaptations. Then as now they were marketed to horror fans, to adolescents, to those with a taste for depravity and pain. A different audience than for, say, Pollyanna or The King of Kings. We know snatches of the writer's work now, bits and pieces like black cats and manacles, ghosts carrying candelabras, images that as likely as not come from movie posters and trailers. The upcoming months will see several more Poe adaptations, including Terroir with Keith Carradine and The Tell-Tale Heart with Rose McGowan.
Read new Reel Culture postings every Wednesday and Friday. And you can follow me on Twitter @Film_Legacy.