Documenting Sexual Assault in The Invisible War
A new documentary gives voice to victims in the military and may be a key force behind a new initiative to put an end to the violence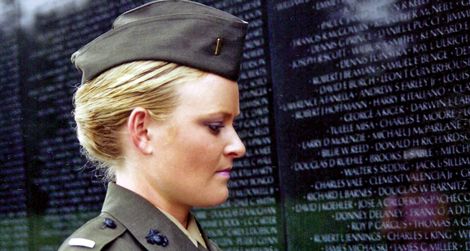 The statistics about sexual assault in the military are shocking. The Department of Defense reported 3,158 cases of assault in 2011. Less than half of these were referred for possible disciplinary action, and only 191 military members received convictions. The Department estimates that less than 14% of victims report assaults, suggesting that the actual number of attacks approaches 19,000 per year.
While the numbers come from the Department of Defense, we only learn about them in the documentary The Invisible War, released today by Cinedigm/Docurama Films. Written and directed by Kirby Dick, The Invisible War is an old-school expose, one that shines a light on material that some would prefer remained hidden.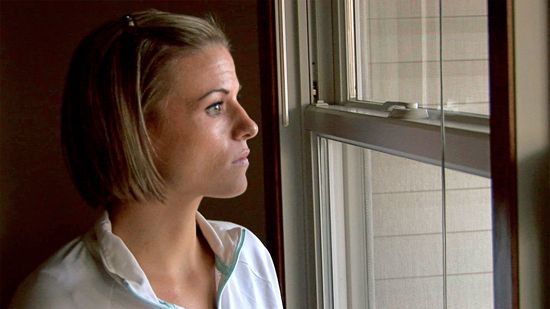 You might wonder why we need The Invisible War at all. Sexual assault in the military is not a new topic. In 1991 the major television networks gave extensive coverage to the Tailhook scandal, during which more than 100 aviation officers were alleged to have assaulted over 80 women. PBS devoted an episode of Frontline to the incident.
In 1996, the Army brought charges against 12 officers for sexual assault of female trainees at the Aberdeen Proving Ground in Maryland. Again this received widespread media coverage, as did a 2003 scandal at the U.S. Air Force Academy. More recently, attorney Susan Blake and sixteen plaintiffs filed a lawsuit over sexual assaults at the Marine Barracks in Washington, DC, and other locations.
And yet The Invisible War catalogues a subsequent series of rapes and sexual assaults in all branches of the armed forces, and gives pretty conclusive evidence that they are largely ignored. In numerous interviews, victims describe how they were pressured and at times threatened not to report assaults, or found themselves charged with adultery while their attackers went free. According to the filmmakers, a third of servicewomen were too afraid to report assaults because their commanding officers were friends of the rapists. A quarter of the time, the commanding officer was the rapist.
How has the Department of Defense responded? According to Dick, Secretary of Defense Leon Panetta saw the film on April 12. A few days later, he announced changes in how sexual assault cases will be prosecuted. And early this June, Major General Mary Kay Hertog, who has voiced her support for the new initatives, was replaced as director of the Sexual Assault Prevention and Response Office (SAPRO).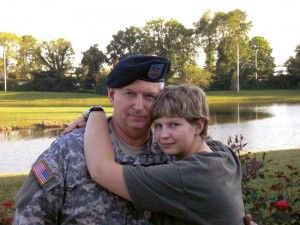 Dick has directed several documentaries, including Sick: The Life and Death of Bob Flanagan, Supermasochist (1997) and Outrage (2009), which dealt with closeted politicians who support anti-gay legislation. He is a deliberately provocative filmmaker, "a brilliant generator of indignation" in the words of New York Times critic A.O. Scott. An earlier generation might have referred to him as a muckraker.
Outrage generated controversy, with several reviewers refusing to name the politicians Dick outed. When the film failed to receive a nomination at the Gay & Lesbian Alliance Against Defamation's 21st GLAAD Media Awards, the director complained that the organization was "playing into the same philosophy that has kept the closet in place in politics for decades."
Sometimes Dick's methods can backfire. In This Film Is Not Yet Rated, perhaps his most widely seen project, Dick attacked the ratings board of the Motion Picture Association of America, the organization responsible for classifying movies as P, PG, etc. In the film he hired a private eye to stalk MPAA members, a stunt that served no purpose other than to bring him publicity. Dick took troubling factual shortcuts, implying that ratings boards in other countries are more lenient than the U.S. when the opposite is frequently true. He also tried to bait the board by submitting his own work for review.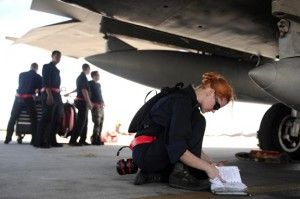 Similarly, in The Invisible War Dick ambushes former SAPRO director Dr. Kaye Whitley during an interview by asking for statistics and definitions. And he uses a time-honored "60 Minutes" trick of focusing the sweat on the face of another interviewee.
But how fair does The Invisible War have to be? Twenty years of sexual scandals have done little or nothing to change military policy. The testimony of the victims is appalling, but frustrating as well in the face of so much inertia. Dick amazingly finds bipartisan agreement, with both Democratic and Republican representatives calling on camera for reform.
Earlier generations of filmmakers also dealt with social issues in the military. I recently wrote about John Huston's Let There Be Light, which dealt with shell-shocked WWII veterans. Movies like The Reawakening (1919) and Heroes All (1920) did the same for WWI vets. Frank Capra oversaw The Negro Soldier, a groundbreaking documentary about the role of race in the armed forces.
The Invisible War continues this tradition, with some Internet updating: a website, Invisible No More, that lets you participate in reform.
Read new Reel Culture postings every Wednesday and Friday. And you can follow me on Twitter @Film_Legacy.