Determining Who Made the Most Movies
Some directors make more movies than others. A lot more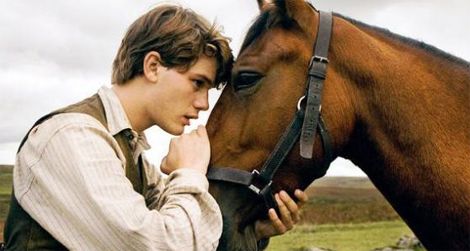 It's been a busy year for Steven Spielberg. Witness The Adventures of Tintin, opening in the United States on December 21, and War Horse, opening four days later. Few directors manage to get two films out at once, but in addition to his directing chores, Spielberg received an executive producer credit on 11 film and television projects this past year, including Super 8, Real Steel and Transformers: Dark of the Moon. (He also found time to criticize the last 20 years of filmmaking, saying there are "not a lot of movies" that he would watch, while still putting a plug in for The X Factor.)
Spielberg's sudden increase in output—he directed only seven other features since 2000—prompted me to think about whether quantity helps or hurts a filmmaker. Mumblecore pro Joe Swanberg has released six feature films over the past year: Art History, Autoerotic, Caitlin Plays Herself, Silver Bullets, Uncle Kent, and The Zone, displaying an admiral work ethic despite increasingly scathing reviews. Swanberg generally produces, writes, directs, and edits his films, which makes his output even more impressive. Some directors spend years on a single project, and several have spoken of their regret over not accomplishing more.
But Swanberg doesn't come close to the medium's more prolific directors. Take Takashi Miike, born in Osaka in 1960. After graduating from the Yokohama Vocational School of Broadcast and Film, he released his first feature in 1991. Since then he has completed over seventy productions in theater, film, and television. In 2001 and 2002, he received credit on fifteen features. Some of his films were direct-to-video releases, and not many have opened in the United States. Miike has worked in all genres, from family films to period adventures, but built his reputation on films like Audition (1999), a horror film based on the novel by Ryi Murakami. Its torture scenes unsettled even seasoned directors like John Landis and Eli Roth.
Although his recent 3D action film Hari Kiri: Death of a Samurai showed at Cannes, Miike seems to thrive on the controversy his movies elicit for their sex and violence. Rainer Werner Fassbinder provoked controversy of a different sort. Before he died at the age of 37 from a drug overdose, the German director made 40 feature films and two television series, as well as acting in dozens of films and plays and directing dozens of stage pieces. At various times he was also a cinematographer, editor, composer, and theater manager.
Influenced by Bertolt Brecht and by the French New Wave, Fassbinder cranked out film after film, relying on a troupe of actors that included the wonderful Hanna Schygulla. Films like The Merchant of Four Seasons (1971) and Ali: Fear Eats the Soul (1974) won Fassbinder world-wide acclaim and the ability to make films like Despair (1978), adapted from the Vladimir Nabokov novel by Tom Stoppard, and The Marriage of Maria Braun (1978), perhaps his most popular work. Two years later made the television Berlin Alexanderplatz, based on the novel by Alfred Döblin and released as a 15-hour movie in the US.
Fassbinder's personal life was a stew of largely failed relationships compromised by his self-destructive tendencies. In public he was the subject of frequently bitter personal attacks from gays and conservatives, as well as mere critics. How he managed to complete 40 films in fifteen years is a mystery.
Then there are the real workhorses of the industry, the B-movie directors who flourished in the 1930s and 1940s. Joseph Santley directed over ninety features, including films with The Marx Brothers and Gene Autry. (Autry had his own punishing schedule: as well as making six to eight features a year, he hosted a weekly radio show, had frequent recording sessions, and sponsored a rodeo that toured the country annually.) William Witney, cited by Quentin Tarantino for his expertise, started directing low-budget serials when he was twenty-one. He is credited with more than 60 feature films, as well as hundreds of episodes of TV series.
It would be hard to top the output by William Beaudine, who started out in the industry as an actor for Biograph in 1909. After assisting D.W. Griffith on The Birth of a Nation and Intolerance, he directed shorts and then features for everybody from Samuel Goldwyn in the 1920s to Embassy Pictures in the 1960s. Beaudine worked with Mary Pickford, W.C. Fields, Will Hay, and Bela Lugosi. He also directed one of the most successful exploitation films of all time, Mom and Dad (1945). Accounts vary widely as to how many movies he actually directed, but sticking to only theatrically released features, he made more than 175.
Some records will never be broken, in part because the rules have changed. Buck Freeman, who played first base and right field for teams in Washington and Boston, was credited with two strikeouts in over 4000 at bats. A modern-day player could only strike out once in his career to top that record. Unfortunately, strike-outs weren't an official statistic for most of Freeman's career, so his record can hardly be considered valid. (On the other hand, it's unlikely that anyone will top Cy Young's 511 wins—or his 316 losses, for that matter.)
Similarly, it's hardly fair to count the films D.W. Griffith made at the start of his career, since they were only one- or two-reels long up until the four-reel Judith of Bethulia in 1913. But they were still marketed as individual titles to be sold and later rented to theaters. Griffith made 141 in 1909 alone, including such groundbreaking titles as A Fool's Revenge (a condensed version of Rigoletto), Those Awful Hats (about screening conditions in movie theaters), The Cricket on the Hearth (from the Dickens story), Resurrection (from the Tolstoy novel), A Fair Exchange (from Silas Marner), Pippa Passes (the first film reviewed in The New York Times), and The Lonely Villa (a thriller starring Mary Pickford).
Griffith and his crew were essentially making a film every three days, a burst of white-hot creativity that in my opinion will never be equaled. What's even more remarkable was that he was simultaneously inventing narrative cinema as we know it today. Griffith may not be the world's most prolific filmmaker, but he is certainly one of its most important.