Smithsonian.com's Chief Digital Officer Shares His Favorite Books of the Year
Our own William Allman describes the 2018 titles he found to be the most enjoyable and eye-opening reads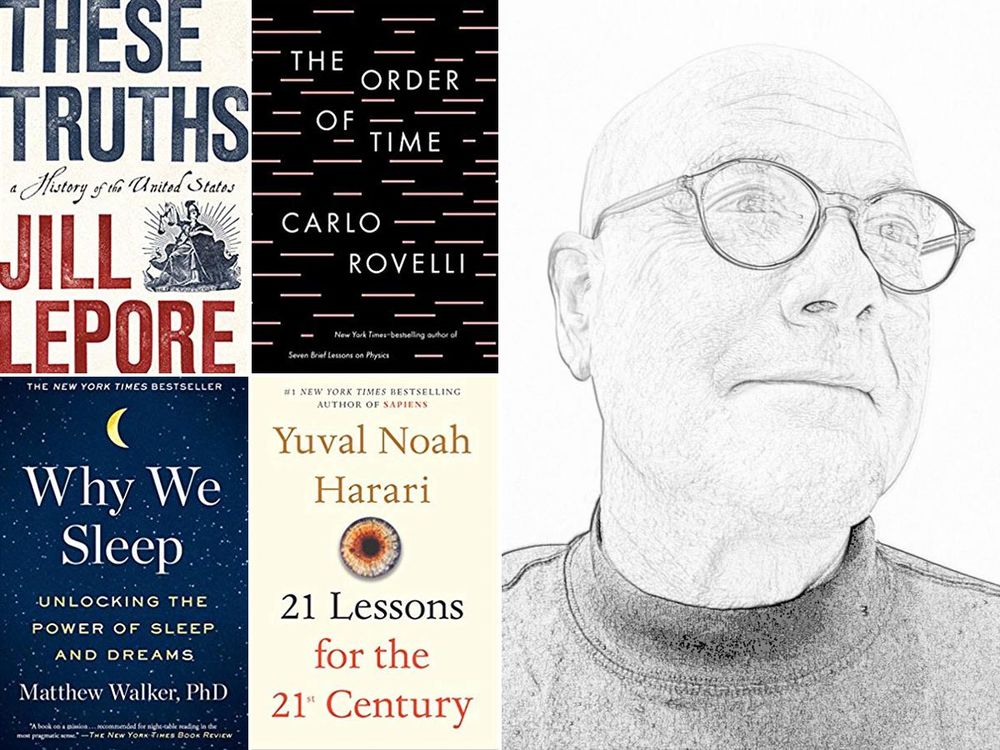 For most of my life and career, I have straddled what C.P. Snow famously called civilization's "Two Cultures" – science and literature. The books below reflect this perspective, as they include scientifically informed fiction and literately crafted non-fiction about science. I get to read a lot of books over the year: As an avid cyclist blessed with a 12-mile "rail-to-trail" bike path that runs from a few blocks from my home down to the Smithsonian offices at the National Mall, I get several hours of audiobook reading on my commute. The books below represent some the most enriching, mind-expanding journeys I've had this year.
William Allman is the chief digital officer of the Smithsonian's Enterprise group, and leads the editorial, marketing and technology teams that create Smithsonian.com. Allman spent the first part of his career as a journalist covering science and technology for magazines before moving into the digital media arena. He has written two science books, Apprentices of Wonder: Inside the Neural Network Revolution and Stone Age Present: How Evolution Has Shaped Modern Life—From Sex, Violence and Language to Emotions, Morals and Communities.
Having trouble seeing our list of books? Turn off your ad blocker and you'll be all set. For more recommendations, check out The Best Books of 2018.
A Note to our Readers
Smithsonian magazine participates in affiliate link advertising programs. If you purchase an item through these links, we receive a commission.