As a Matter of Fact: Jockeys, Tartans and Cowboy Glam
The real stories behind some fashion fads and classics hold some surprising twists

Until this week, I didn't know much about how cowboys began wearing rhinestones, who invented tighty whities or why plaid was once outlawed. But I've since been schooled by a motley assortment of sartorial history. Because I think you'll be as enlightened as I was, what follows is Threaded's first blog roundup.
For starters, the bedazzled cowboy. How did we move from a rough-and-tumble John Wayne-type of masculinity that's seeped into every western flick to rodeo wear that's more glam than grit? We've got Nudie Cohn to thank.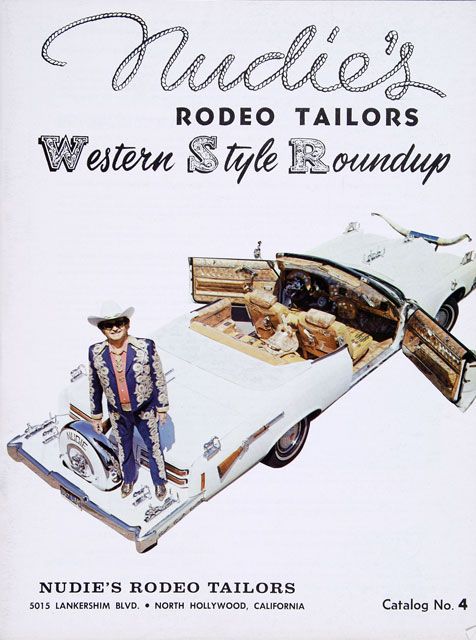 Nudie. A distinctive name I knew I'd read before. And then I realized I'd come upon not one, but two Nudie-related garments on eBay with noteworthy provenances for my online art project Sentimental Value. Last week in an interview with Collectors Weekly, Nudie's granddaughter, Jamie Lee Nudie, lovingly described the life of the Ukranian-born tailor who made flamboyant outfits for the likes of Johnny Cash, Dale Evans, Cher and Elvis Presley in Meet the Man Who Made Cowboys Love Rhinestones.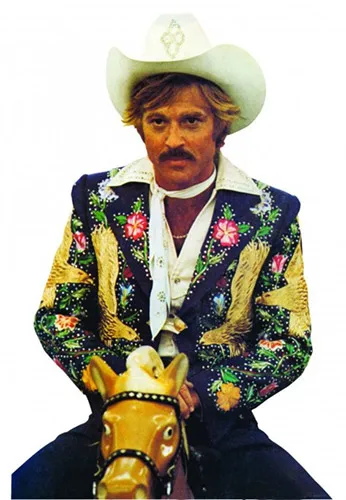 Collectors Weekly: How did Nudie's Rodeo Tailors first get started?

Jamie Lee Nudie: After my grandparents settled in Hollywood in 1940, they started working in their garage using a ping-pong table as their cutting board. They originally wanted to approach Roy Rogers and Dale Evans, but thought they needed a storefront first.

Instead, my grandfather approached Tex Williams, who actually lived in Newhall, California, near my grandparents. He told Tex that he'd like to make him some clothes, but he needed $150 for a sewing machine. Tex said, "Well, I've got a horse we could sell at auction," and so they did, they sold the horse and bought a sewing machine.

My grandfather took an assistant with him to do all the measurements for Tex and his band, and somehow they got to drinking. Afterwards, my grandfather made the suits and took them back to Tex, but the pants were all arm's length and the arms were leg's length, so they didn't quite work. Nudie had gotten the cloth on credit, so when he returned to the fabric store to get more fabric, the owner wouldn't give him any. So he sat up on the counter and said, "I'm not leaving here until I get my fabric." The guy finally gave in and my grandfather went back and fixed the suits. That night Tex and his band played at the Riverside Rancho, which sold out, and Tex made enough money to actually pay my grandfather, who then paid for the fabric.

Anyway, eventually my grandfather approached Roy, and he had already heard about Nudie. It was like a domino effect—everyone important started to hear about Nudie and so he started making clothes for them. So they were able to open Nudie's Rodeo Tailors on Victory and Vineland in North Hollywood in 1950 and then in '63 they moved to Lankershim Boulevard, where the store stayed until it closed in 1994.
Read the full interview here.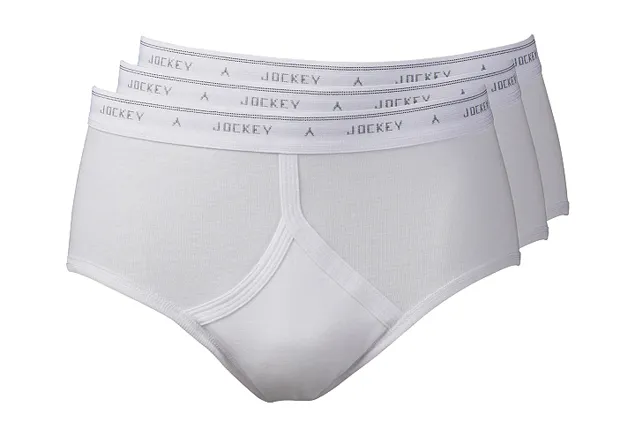 Familiar with the origins of men's briefs? Me neither. That is, until I read Bureau of Trade's post on GQ this week, In Defense of Tighty Whities.
Developed by Cooper Inc.'s Arthur Kneibler in 1934 and unveiled a year later at Marshall Fields in Chicago, the Y-fronts–called "jockeys" due to the way they mimicked the support of a jockstrap—quickly brought the party to the world's pants: the initial order sold out, and Cooper was forced to rent a plane to handle the volume of the next shipment. The company changed its name to Jockey International, and its products have been supporting men ever since. Naturally, they're available in a wide swath of colors and fabrics, but we stand by the crisp, honest white cotton originals. Buy them in bulk and beat the bunch.
While I can't personally attest to the correlation between more guys wearing skinny jeans and the increasing popularity of briefs that Bureau of Trade touts, logically, it does make sense. But I do know that some men still prefer the French Legion-issued, elastic-free deadstock variety under their Thom Browne suits as Scott Bodenner described on Worn Stories.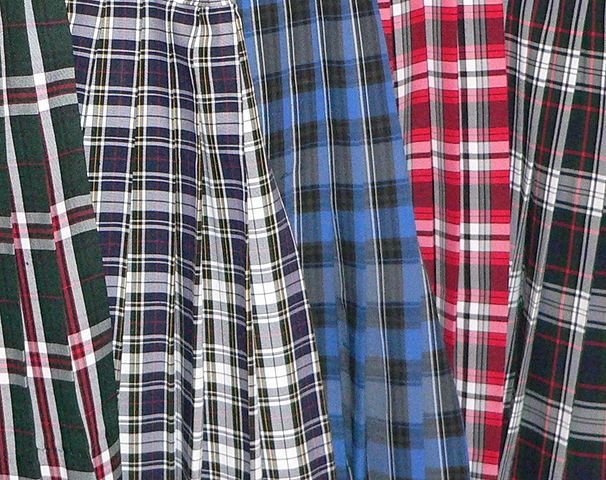 And lastly, plaid, or tartan as it's known in Britain: It has such a rich history that Worn Fashion Journal summarized ten fun facts about the cloth in its post A Checkered Past. My favorite revolutionary fact:
Thanks to Bonnie Prince Charlie and his Scottish clansmen, tartan was banned in 1746 after they unsuccessfully attempted to overthrow the British throne. Under the Act of Proscription, authorities believed tartan was an uncontrollable force of rebellion. Luckily for Scots and the fashion world alike, tartan returned from exile in 1782.
What sartorially-edifying, historically inclined articles have you read recently that Threaded readers ought to check out? Please share your suggestions in the comments below!