Antonio's World: The Life and Work of a Celebrated Fashion Illustrator
Antonio Lopez's electrifying art defined the style of the times, 1960s-'80s. Now, a gallery show and book call renewed attention to his accomplishments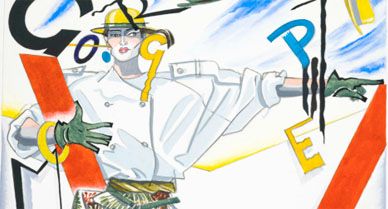 "I'm from the generation that came to New York to meet their idols. In my case it was Andy Warhol and Antonio Lopez."
—Anna Sui
What do Jerry Hall, Jessica Lange and Grace Jones have in common? Antonio Lopez. Without him, these women, along with other "Antonio Girls," as he called his coterie of beauties, might not be the household names they are today. An influential fashion world figure from the 1960s to the '80s, Antonio had an eye for spotting talent and illustrating beauty, transforming aspiring models and actresses into pinnacles of glamour.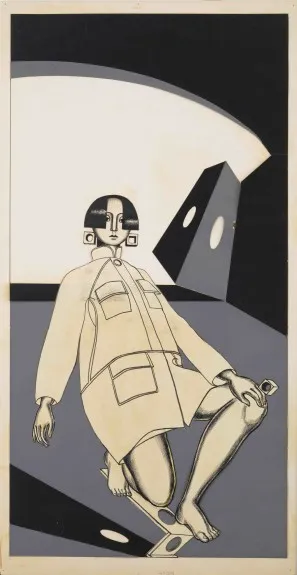 Spanning three decades, the Puerto Rican-born, Bronx-raised fashion illustrator's work could often be seen in the pages of the New York Times, Vogue, Women's Wear Daily and Interview. He effortlessly invoked surrealistic, abstract and Pop art, and referenced contemporary youth culture with ease. Using pencil, ink, charcoal, watercolor and film, Antonio captured the human form and the fashions adorning it, bringing a breezy, sexy sensibility to his fashion imagery.
After working in the late '60s with his "Girls," Antonio moved to Paris in the early '70s and steeped himself in French culture. That boiled down to night-clubbing with the likes of Karl Lagerfeld (whose apartment served as his crash pad), Yves Saint Laurent, Paloma Picasso and others, many of whom were subjects of his drawings, Instamatic photographs, and Polaroids from that time.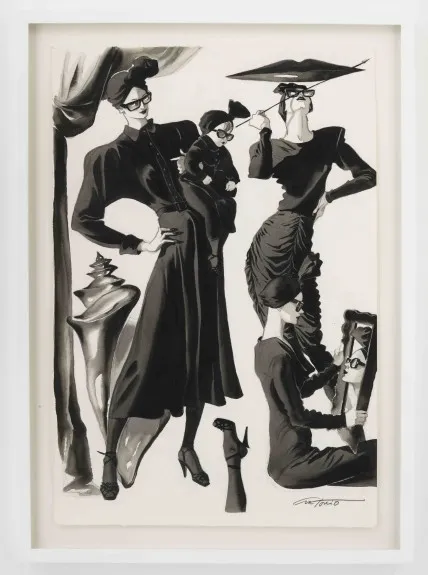 What was particularly striking about Antonio's work was his uncanny ability to morph his illustration style from one subject or designer to the next. So by the early '80s, he'd been hired to execute ad campaigns for YSL, Norma Kamali, Valentino, Missoni and Versace. And in a cyclical turn of events, his interpretations frequently influenced those designers' collections the following season.
In 1987 at age 44, Antonio died far too young from AIDS-related complications. Because of the stigma at that time associated with AIDS, the fickle nature of fashion and the lack of Internet, his work had been fading into fashion history—until now!
Through October 20, you can see some of Antonio's most renowned illustrations as well as some never before seen in Antonio's World at the Suzanne Geiss gallery in New York City. Concurrent with the show, in September Rizzoli published Antonio Lopez: Fashion, Art, Sex, and Disco, a book of his illustrations.
All Photos Adam Reich. Copyright the Estate of Antonio Lopez and Juan Ramos. Courtesy the Suzanne Geiss Company.