A Unique Home for Cutting-edge Art
MASS MoCA, the nation's newest and largest center for the contemporary arts, has brought a blue-collar New England town back to the future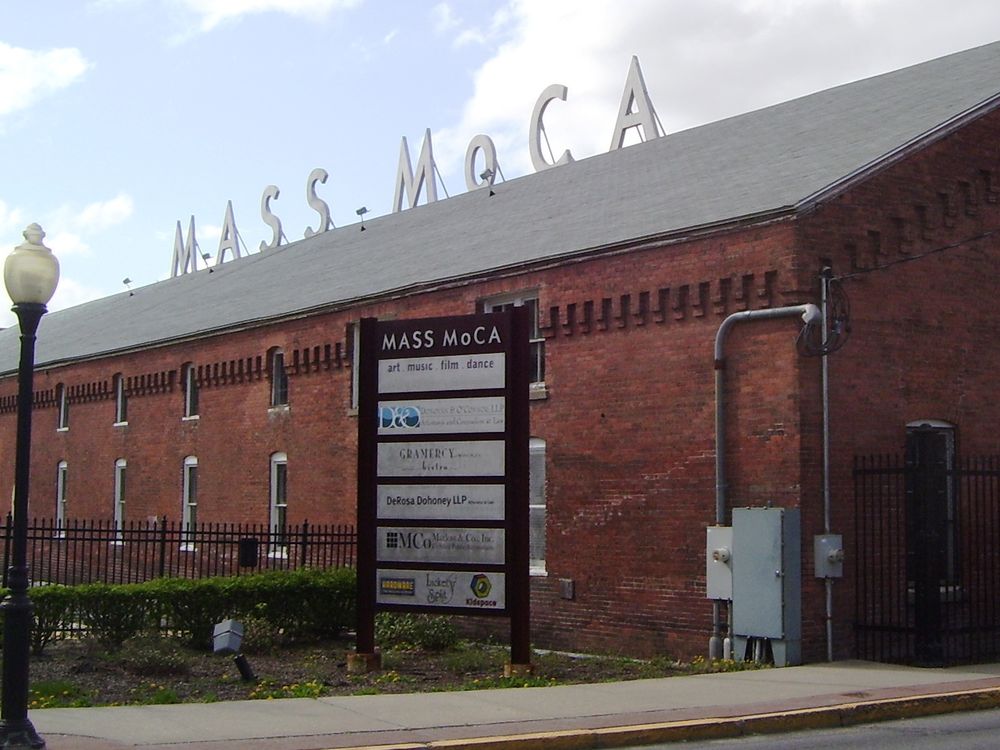 Now the hottest place to see cutting-edge art isn't in SoHo or San Francisco. The nation's largest center for the contemporary arts — a complex of 27 buildings totaling more than 720,000 square feet — has opened in a New England town of smokestacks, steeples and struggling stores.
After a dozen years on the drawing board, the Massachusetts Museum of Contemporary Art (MASS MoCA) has realized its quixotic dream of filling an icon of the Industrial Age — the old Sprague Electric plant in North Adams, Massachusetts — with art of the Information Age. Theater, dance, concerts and art films have begun drawing crowds. An installation of upside-down trees graces the entry courtyard. And 19 spacious galleries host the brilliant assemblages of Robert Rauschenberg, the blazing colors of James Rosenquist and the flashing neon of Bruce Nauman. After a century of surviving on raw industry, North Adams is on the avant-garde art circuit.
Last Memorial Day weekend, many who came to MASS MoCA for opening day were former Sprague workers. For 66-year-old Joanne Saltamartini, the event was a family affair. Seated in a courtyard with her daughter, she pointed out the shipping-and-receiving station where she had met her husband and several buildings where all nine of her siblings and both her parents had worked. "It's just fabulous," she said. "I've never been crazy about modern art, but there's always room for change."
"Most museums have a sense of finality," says MASS MoCA's director Joseph Thompson, "but we've just barely begun. Ten years from now art will be radically different, and we'll be able to respond to the changes. For an institution focusing on the future, this is a very interesting place to be."