3-D Movies Through the Years
The current craze has its roots in the 19th century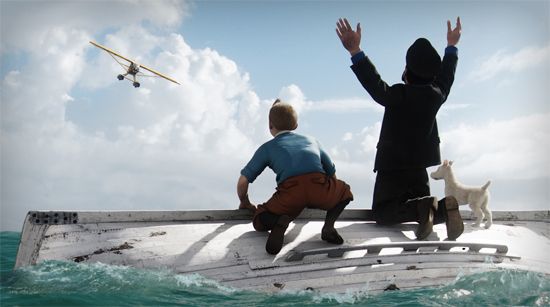 Critical consensus earlier this year was that the 3-D boom in motion pictures was dying. "Not every movie, in my opinion, should be in 3-D," director Steven Spielberg said at July's Comic-Con. "Audiences have now come to realize there are bad movies that can be in 3-D as well and, on top of that, you're being charged an extra $5 to see a movie that was as bad as one you saw in 2-D," said Peter Jackson, director of The Lord of the Rings trilogy and Spielberg's producing partner on the upcoming The Adventures of Tintin.
The rerelease of a 3-D version of Disney's The Lion King quickly eliminated the doom saying. After the 1994 film grossed over $100 million (see my earlier posting), the 3-D process took on an air of inevitability. Disney is converting Beauty and the Beast to 3-D, followed by Pixar's Finding Nemo and Monsters Inc. Directors as prominent as Spielberg, Martin Scorsese (Hugo), Ridley Scott (Prometheus), Ang Lee (Life of Pi) and Francis Coppola (Twixt) have committed to the process. So have low-budget filmmakers and even documentarians like Werner Herzog (The Cave of Forgotten Dreams, which examined the Chauvet Cave in France) and Wim Wenders (Pina, about the dancer and choreographer Pina Bausch).
This isn't the first go-round for 3-D movies. The principles behind stereo photography were known well before the invention of motion pictures, and in the nineteenth century stereoscopic viewers were popular household toys. According to Stefan Drössler, director of the Munich Filmmuseum, 3-D might have had a more immediate impact in the dawn of cinema if the first moving pictures hadn't already provided more depth than still photography. "The illusion of the moving image stopped the development of 3D moving image for a while," he wrote in an e-mail.
Mr. Drössler, one of the world's leading experts on 3-D, will give a highly anticipated lecture this Saturday, October 29, at the Museum of Modern Art. In 3-D Is Coming to This Theater! An Illustrated History of Stereoscopic Cinema, he will demonstrate the myriad examples of 3-D movies stretching back to the early 1900s. Among his topics: the German inventor Max Skladanowsky, who tried to animate 3-D images in the late 19th century.
Even movies by the pioneering special effects director Georges Méliès can be projected in 3-D, thanks to the fact that he often filmed with two synchronized cameras side by side, the second camera providing a "protection" negative. (Filming with two cameras was a common practice in Hollywood as well; the second negative could be used for European markets or to replace footage once the first wore out.) Méliès didn't plan to make 3-D films, but with modern technology we can re-synchronize his images to provide a realistic illusion of depth.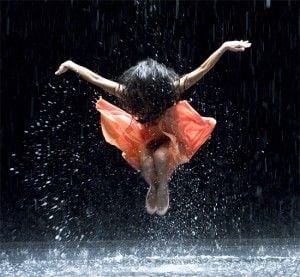 I've seen some early examples of 3-D movies at previous MoMA screenings, like William Van Doren Kelley's "Plasticon" shorts from the 1920s, and can attest to their eerie, ghostly power. The sense of depth in the shorts is startling. As captured on lustrous nitrate stock, the images have a haunting beauty as well. They bring the past to life in ways that "flat" movies can't.
After his lecture, Mr. Drössler will introduce a screening of Robinzon Kruzo (1947), most likely the first 3-D feature. Produced in the Soviet Union, it "was shown exclusively in one Russian cinema for about two years," he wrote. "You even find reports about it in Sight and Sound magazine." Robinzon Kruzo was re-released several times in the USSR, and drew a half-million moviegoers during a four-month run in London.
Mr. Drössler's talk will cover other processes as well, their names evoking the hucksters that helped make movies a commercial success: Zeiss Ikon Raumfilm, Plasztikus Films, Stereokino 70, StereoVision, SpaceVision. He will also address 3-D's inability, until now, to establish a permanent foothold in the industry.
In the 1950s, when directors like Alfred Hitchcock were experimenting with 3-D, the biggest drawback to the process may have been the fact that it required two prints running simultaneously through two projectors. Lose a frame on one print, and your movie was no longer synchronized. Today's digital projectors can provide 3-D depth with only one print.
Still, 3-D faces an uphill battle with consumers. As Mr. Drössler notes, "It's true that today more theaters than ever are equipped for 3-D projection, but the process is still not dominating mainstream cinema: The majority of films in the box-office top ten are not 3-D, hardly any 3-D films have been in competition at the big film festivals, and none has ever won a prize in these festivals." The biggest problem with the process for Mr. Drössler: "As long as there is no satisfactory 3-D system without glasses for cinema and for TV, it will never become a dominant force in the mainstream film industry."