2012 Oscar-Nominated Documentary Shorts: A Cheat Sheet
As always, Academy voters have their tendencies, but there's one short this year that stands out among the rest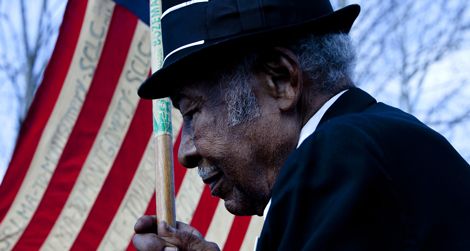 Of the three Oscar categories devoted to short films, Documentary (Short Subject) tends to be the most rewarding. Filmmakers can focus on one item, covering it fully but not at an indulgent length. The format opens up a world of potential topics, from character studies of individuals both renowned and obscure to examinations of specific moments or events on to explanations of beliefs or policies. Travelogues, criminal cases, oddities of the natural world, history—all have received Oscar nominations over the years.
There may not be a readily recognizable Academy style, but looking back it's clear that voters favor specific subjects and genres. Artists, for example. Short documentaries about Leon Fleisher, Jim Dine, Norman Corwin, Mark O'Brien, Sally Mann, Red Grooms and Paul Rudolph, among others, received nominations. War is another favorite genre. The first years of the award were devoted almost exclusively to war-related shorts, and recently nominations were given to films about wars in Vietnam, Rwanda and Iraq.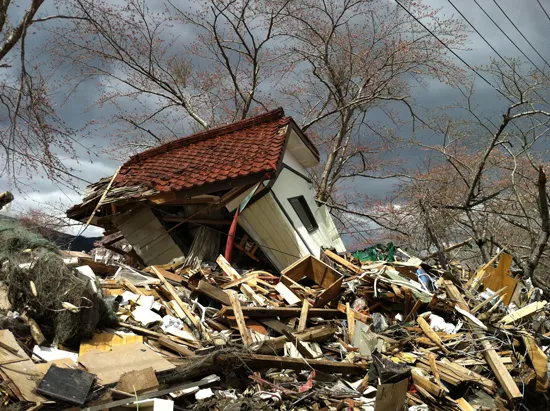 Academy voters love films about social justice. In recent years, A Time for Justice examined endemic racism in the South; The Blood of Yingzhou District told about AIDS orphans in Fuyang, China; Freeheld showed the problems Laurel Hester had assigning her pension benefits to her partner.
These three trends continue with this year's nominees, which cover extraordinary individuals, social justice, and war, as well as an account of post-earthquake Japan.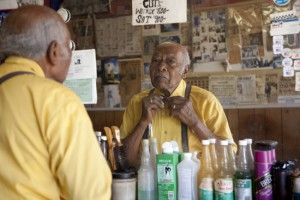 Decades ago shorts were a part of most theatrical programs. Now it is difficult to see shorts of any kind, let alone documentaries. The best filmmakers can hope for is a run on PBS or HBO (the latter will be showing three of the five nominees, starting in March with Saving Face). As it did with animated and live-action shorts, ShortsHD has packaged the Oscar-nominated documentary shorts online and in theaters. On February 21, many of the Oscar-nominated shorts will become available on iTunes.
In alphabetical order:
The Barber of Birmingham: Foot Soldier of the Civil Rights Movement—Directed by Gail Dolgin and Robin Fryday, this nineteen-minute short introduces James Armstrong, a barber who participated in the 1955 civil rights march from Selma to Montgomery. Armstrong is a wonderful character whose upbeat personality is infectious. "Things are changing!" he exclaims, and how much the world has changed since 1955 is one of the points of the film. "The worst thing a man can do is live for nothing" becomes a motto of sorts for Armstrong. The film itself is a bit too discursive, but it has something to teach everyone.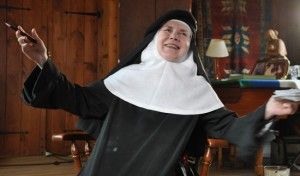 God Is the Bigger Elvis—Directed by Rebecca Cammisa, this half-hour short profiles Dolores Hart, a Hollywood starlet who abandoned her acting career in 1963 to become a Benedictine nun. Now in her seventies and a Mother Prioress of the Abbey of Regina Laudis in Bethlehem, Connecticut, Hart reminiscences about her films and plays, her religious vocation, and her personal sacrifices. Cammisa also interviews Hart's colleagues and provides a somewhat romanticized portrait of life in the abbey. Hart has a glowing personality, but God Is the Bigger Elvis skims over her story in a superficial manner. The film will premiere on HBO on April 5.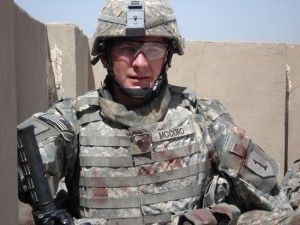 Incident in New Baghdad—Produced, directed, and edited by James Spione, this short is built around notorious aerial surveillance footage (released by Wikileaks) of a U.S. assault on a photojournalist in Baghdad that left eight dead. Ethan McCord, a specialist with the 2nd Battalion, 16th Infantry Division, was one of the solders seen in the video trying to help two Iraqi children wounded in the attack. Back in the U.S., McCord explains how the incident affected his family, and why he aligned himself with the Iraq Veterans Against the War. Spione's style pushes emotional buttons without connecting narrative dots, making Incident in New Baghdad at 22 minutes seem simultaneously forced and unfocused.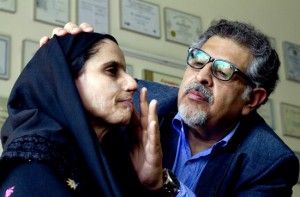 Saving Face—Although grueling to watch, this film about Pakistani women whose faces have been scarred by acid is precisely the type of story that attracts Oscar voters. According to the film, over 100 such attacks occur each year, with victims as young as twelve having their faces ruined with battery acid, gasoline, and other corrosives. Directors Daniel Junge and Sharmeen Obaid-Chinoy use Dr. Mohammad Jawad as an entry into the story. A plastic surgeon in London, Jawad donates his time to work at a burn center in Islamabad, offering facial reconstruction surgery to the victims. The directors focus on two women, Zakia and Rukhsana, in particular, following them to their homes and interviewing their relatives and lawyers. Saving Face is a film of great honesty and conviction and even greater courage—on the part of the victims but also the filmmakers. In one chilling scene they confront one of the attackers, showing us just how difficult it is for women in that situation to obtain justice. Saving Face will debut on HBO on March 8.
The Tsunami and the Cherry Blossom—The standout among this year's nominees, this forty-minute film shows the horrifying aftermath of a natural disaster, but also focuses on the endurance and resiliency of its survivors. Director Lucy Walker received an Oscar nomination for her last film, the feature-length documentary Waste Land, which against all odds found hope among scavengers of a landfill in Rio de Janeiro. In The Tsunami and the Cherry Blossom, she traveled to the Fukushima Prefecture in Japan a month after an earthquake and subsequent tsunami devastated the region. Adopting a cool, quiet tone, Walker tours the region, interviews rescue workers and residents, and connects ancient traditions to current events. Her great feat is to take a story we think we already know and show it in a new light, using the words and memories of the survivors to give a sense of how their lives changed. The film (with cinematography by Aaron Phillips) finds beauty in the midst of destruction, but never lets us forget how cataclysmic the tsunami was. This is journalism lifted to a new level of artistry, a remarkable achievement by a talented filmmaker. (Learn more at http://www.thetsunamiandthecherryblossom.com)