What Are U.S. Airlines Missing? Women Pilots
Despite recruiting efforts, the number of women in airline cockpits has increased in the last decade by a dismal one percent.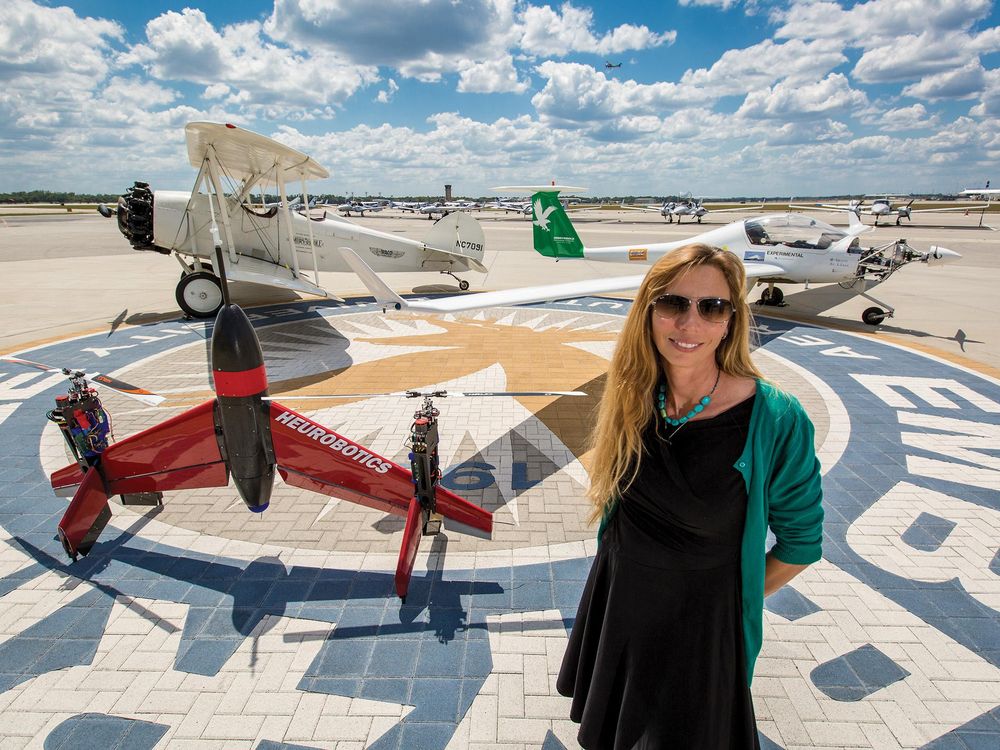 She was self-made. She'd put herself through university, flight school, and all her multi-engine, instrument, instructor, and commercial ratings by working several jobs. She was confident she would have a successful career flying jets for an international carrier.
In 1993 what Michele Halleran wanted was adventure, so she started out flying DC-3s for Four Star Air Cargo out of San Juan, Puerto Rico. A few months later, when seaplane operators caught her eye, she grabbed a jump seat one day to Winter Haven, Florida, learning how to taxi on the water at Jack Brown Seaplane Base and earning her ratings on a STOL UC-1 Twin Bee in a single weekend.
But something wasn't right.
At Four Star Aviation, as the "only woman pilot in the Caribbean within a thousand-mile radius," she says, she was excluded from crew apartments and wasn't allowed to fly at night, reducing her hours and salary. Dissatisfied, she moved on to a major seaplane company for three years, certifying on a DHC-6 Twin Otter in Toronto, flying passengers back and forth from Ketchikan, Alaska in summer and St. Thomas in winter. But one day Halleran discovered that a male first officer with less seniority and fewer flight hours was being paid a higher salary than she. She wanted to know why. "Because he's supporting a wife and child," the chief pilot told her. When Halleran protested, arguing that her family obligations and expenses were just as substantial, her raise was refused.
"I've been discriminated against in every pilot job I've had," says Halleran, now a professor of aeronautical science and a director of diversity initiatives at the Embry-Riddle Aeronautical University's College of Aviation in Daytona Beach, Florida.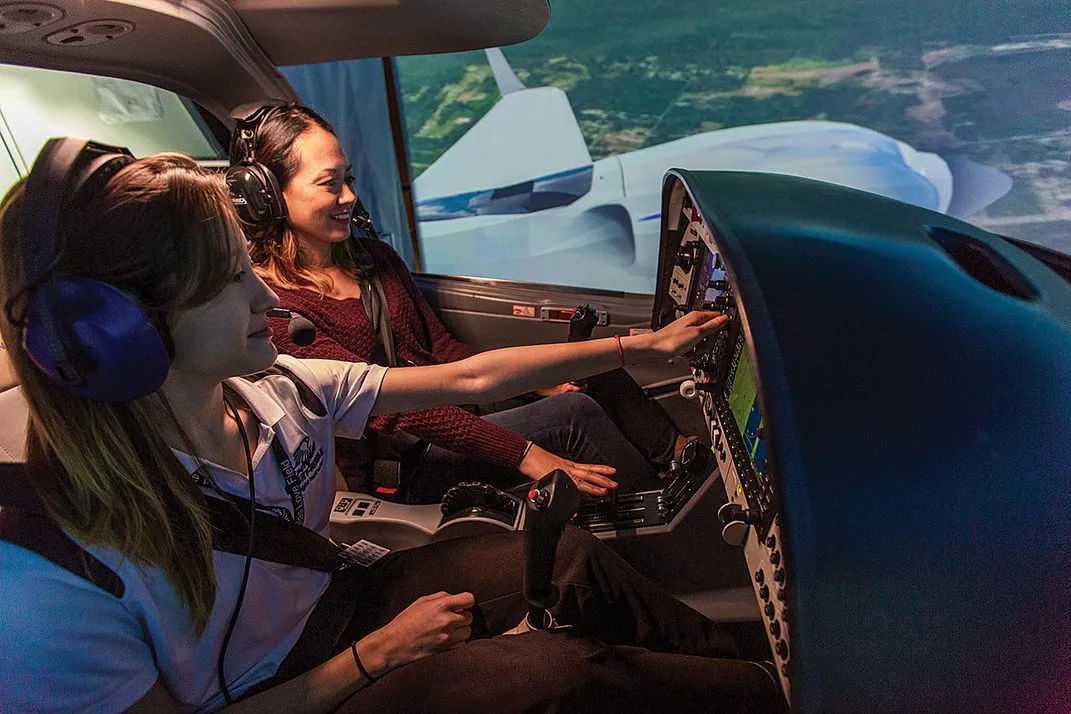 "Discrimination," in Halleran's experience, encompasses everything from salary inequity and diminished opportunities to persistent derogatory comments by passengers and crew to outright sexual harassment. In early 2001, when Halleran finally achieved her dream of flying DC-10s and 767s for Hawaiian Airlines, a captain in the cockpit said he'd order her meal because—as the first officer explained—if the flight attendants knew they were serving food for her, they would spit in it. Halleran was shocked. "Why?" she asked.
"Because you're a woman," the first officer said.
Two months later, a chief flight attendant put this in perspective for Halleran: "None of the flight attendants like you because they compete with you. They want to marry the pilots and you're up there with them, so you're the competition."
Halleran was furloughed twice by Hawaiian Airlines; first, for six months after the September 11 terrorist attacks, then again in 2003—for five years. After that, she'd had enough of the airlines.
Today, Halleran spends her days at Embry-Riddle (ERAU) teaching advanced jet flying, recruiting high schoolers, and mentoring an emerging class of female pilots—about 14.4 percent of the total ERAU piloting class, an increase of eight percent since she started in 2004. She's hoping to help female cadets avoid the sexism she experienced, and she's optimistic the next generation will have it better. But she knows they will still be working in a profession and a culture that is far less welcoming to women than it is to men.
Some of the reasons for this lag are difficult to measure. Stereotyping and misogyny can't be quantified, nor can the reluctance in some quarters to nurture young girls' interest in flying or aviation engineering and mechanics. These factors, along with more easily identified airline policy decisions related to scheduling, child-bearing, and maternity leave have kept the numbers of U.S. women aviators in commercial jobs stubbornly low. Another contributor is that most flight instructors are men.
"We're looking at an increase in female pilots of about one percent in the last decade. Essentially, we've remained stagnant," said Rebecca Lutte, Ph.D., an associate professor of aviation policy at University of Nebraska Omaha Aviation Institute. Those numbers have refused to budge despite expanded educational opportunity, more aviation scholarships, efforts by major airlines to offer fast-track cadet academies to encourage women and minorities to apply and train, even what Lutte calls "an enhanced environment" of encouragement for women in STEM professions and collegiate flight programs.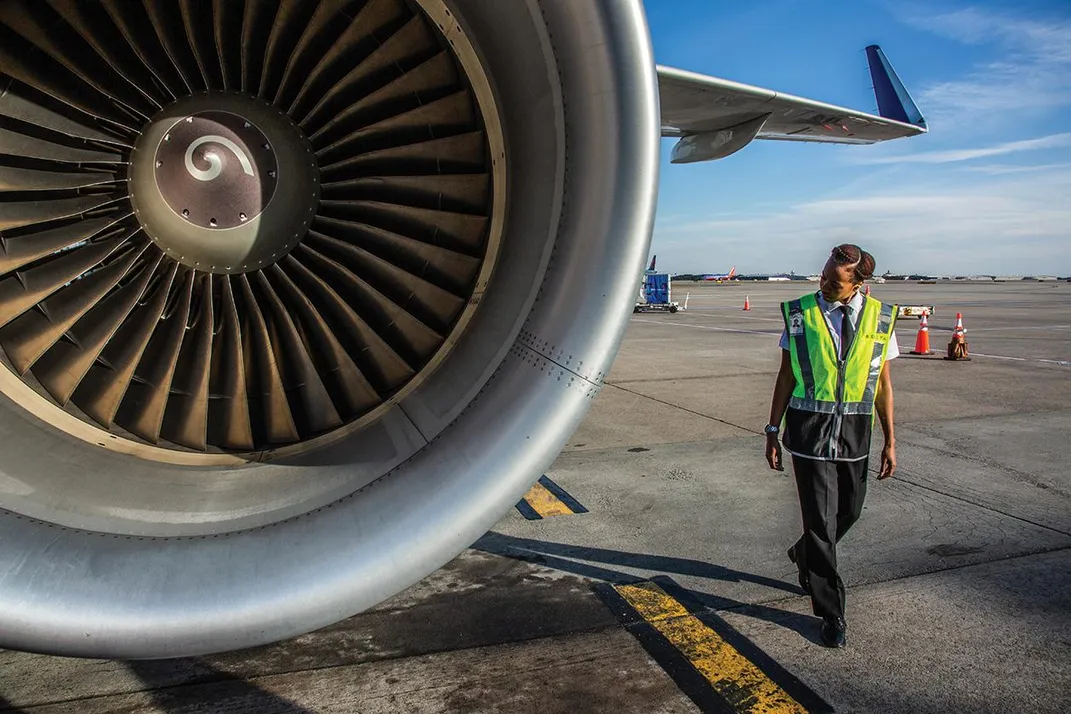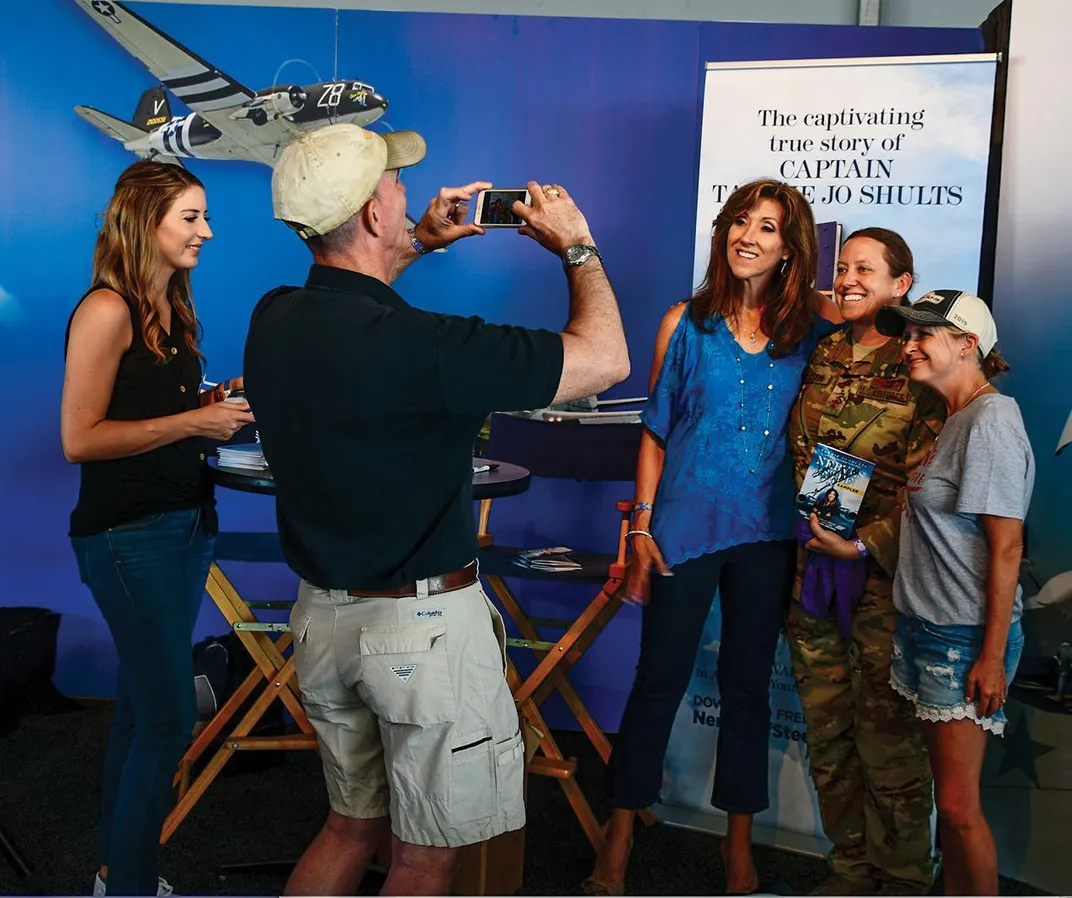 Women commercial pilots today constitute only 5.14 percent of the active airline pilot workforce in the United States, according to statistics from the International Society of Women Airline Pilots (ISA). Female airline captains in North America number a paltry 1.38 percent. Fewer than 150 Black women pilots hold Airline Transport Pilot (ATP), commercial, military, or certified flight instructor licenses, according to Sisters of the Skies, Inc., a predominantly Black women pilots' association.
Among Asian-Americans, the numbers are even worse. For Hispanic or Latino women, one estimate based on U.S. Department of Labor statistics puts certified female ATPs at 560 nationwide. Though female executives and CEOs in U.S. aerospace and defense corporations have ticked up to 19 percent, globally (versus five percent in all other industries) female CEOs at airlines remain a mere three percent.
The United States lags behind many other countries in the number of women airline pilots—even behind countries that some observers might perceive as less welcoming of professional women overall. In India, women pilots now constitute 12.4 percent of the commercial airline workforce, and female captains number more than 10 percent. Both female enthusiasm for flying and participation are climbing exponentially.
"For First Officers in India who are only required to have 250 hours of flight experience to join a commercial airline, the pay is maybe three to five times what they would get in other careers," said Sushil Bajpai, an FAA certified commercial pilot. "But in America, after 1,500 hours as a flight instructor, which is not well paid, women can happily find a better job elsewhere."
Bajpai alludes to the Colgan Air crash of 2009 and the ensuing changes to FAA regulation put into effect in 2013 that ended the opportunity for low-time pilots to obtain ATP certification and right seats on a commercial carrier. While intended to produce more experienced and capable pilots, the new requirement of 1,500 flight hours for First Officers who previously needed only 250 flight hours created new problems. The higher costs associated with the longer training period created a cohort of flight instructors arguably more focused on accumulating hours of their own—as a qualification to fly for the regionals—than on nurturing their students.
A lopsided workforce today perpetuates lopsidedness. "I can still count on my hands how many female captains I've flown with," said Deborah Hecker, the chief pilot for American Airlines in Dallas who has flown for the carrier since 1999. "It seems [women pilots] are more visible than ever, and the industry has changed a lot over 30 years. But the percentages of pilots and engineers still aren't changing."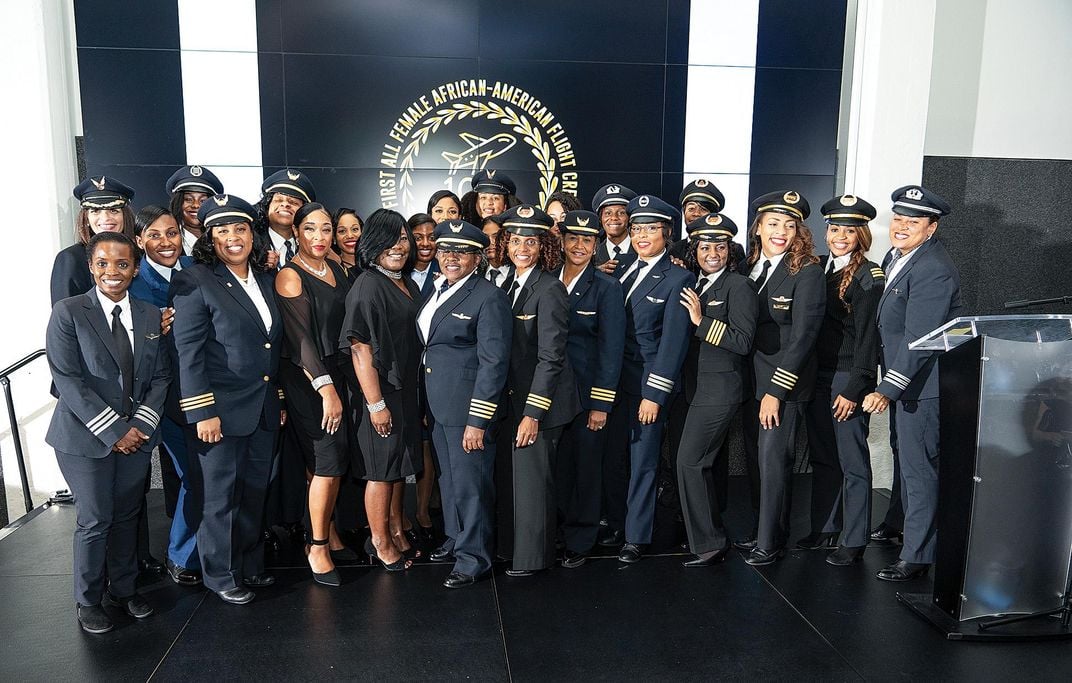 Flying moms go to court
Two class-action lawsuits filed in December 2019 against Frontier Airlines demonstrate how the industry's barriers to entry overlap. The American Civil Liberties Union (ACLU), along with ACLU Colorado and the law firm Holwell Shuster & Goldberg, LLP filed the lawsuits: one on behalf of four women pilots; the other, for four flight attendants at Frontier, alleging the carrier had systematically denied employees accommodations for pregnancy and breastfeeding. The lawsuits further claimed that the airline's policies had violated Title VII of the Civil Rights Act and the Pregnancy Discrimination Act of 1978, by forcing pregnant employees into unpaid leave at 32 weeks, while pilots temporarily unable to fly because of other medical conditions were reassigned to ground duties. Both groups said their requests for private and sanitary accommodations for nursing were ignored or denied and that the airline had banned pumping while on duty. Theirs was the first lawsuit of its kind filed against a U.S. airline.
Frontier has vigorously denied the allegations. But it was not the first time female pilots have made demands related to pregnancy, lactation, and unpaid leave. In 2016, for example, Delta pilots successfully lobbied their mostly male union to support paid maternity leave.
Today, American, Delta, and Alaska Airlines all offer employees up to a year of guaranteed maternity leave, with various combinations of paid and unpaid benefits, part of a trend toward liberalizing work-family policies. United offers guaranteed postpartum leave up to nine months, some of the weeks paid, and Southwest gives roughly seven weeks of paid maternity leave and 12 weeks of unpaid leave. Regional carriers' pregnancy and maternity policies vary widely.
"Seniority is everything for pilots as far as scheduling and vacations go, even just being able to stay home for a significant period of time," said Stephanie Brown Grant, a pilot with ExpressJet for 12 years and development director for Sisters of the Skies. Grant was able to arrange guaranteed leave from the company for 18 months for each of her two children, now five and eight years old. "I have a huge sense of loyalty to ExpressJet," she acknowledges. "I could have gone elsewhere [earlier], but for me the company is like family when I needed them most."
ExpressJet, partially owned by United, also has the most women of color working as pilots and, as of June 2020, had more women captains of color than any other regional airline, Grant points out, though the Covid-19 crisis recently has necessitated some staffing changes that may threaten that.
Yet work-family balance remains a challenge that burdens women pilots disproportionately. Twenty years ago, had it not been for Southwest's comparatively flexible scheduling policies, Captain Tammie Jo Shults might have given up a storied pilot's career. Shults, a former Navy T-2 Buckeye flight instructor and one of the first women to qualify in the F/A-18 Hornet, safely brought down a Boeing 737-700 in April 2018 when the aircraft lost an engine at 32,000 feet and sustained a rapid depressurization. In her 2019 memoir Nerves of Steel, she reflected on the challenges she has faced as a woman in a profession dominated by men.
"If I hadn't happened to get hired by Southwest, I probably would have quit flying once we started a family," Shults says. Her husband is also a pilot for Southwest. When they started their family, the couple availed themselves of their employer's flight-trading system to coordinate their schedules. "I think that family-work balance is one of the big issues for women going into aviation and staying there."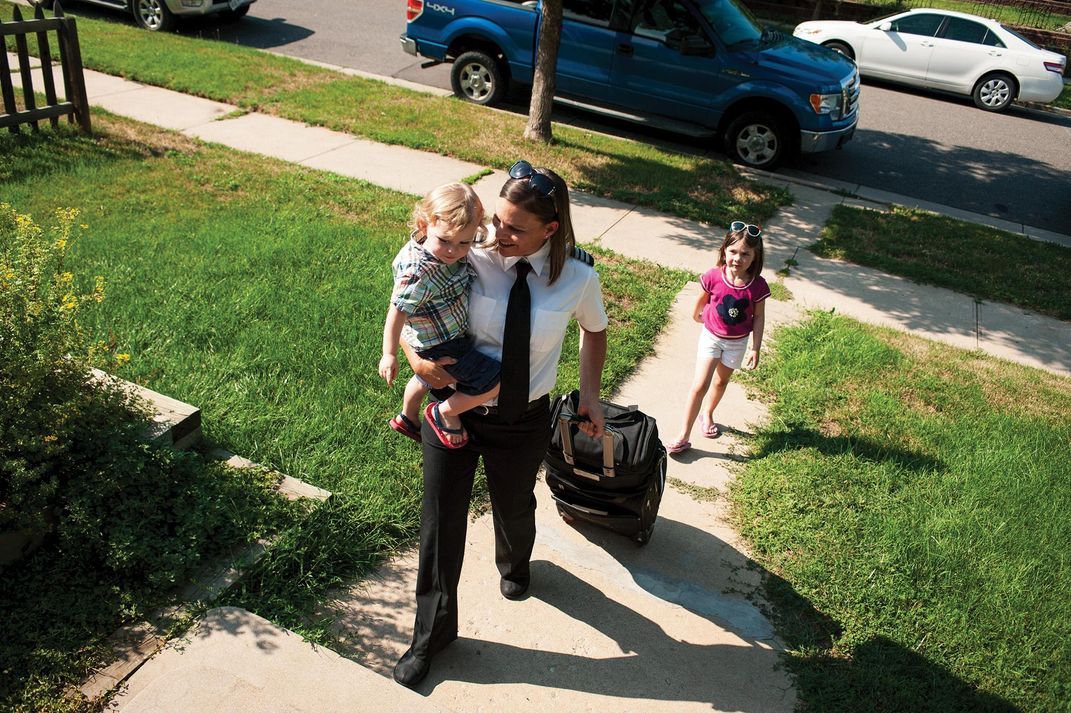 Pilots Wanted
It isn't mere altruism that is motivating at least some airlines to try to narrow the gender and diversity gaps. At least prior to the Covid-19 crisis, demand for every type of air travel was expanding rapidly. In 2018, Boeing projected the industry will need as many as 790,000 new pilots by 2037 worldwide along with 754,000 new aviation technicians. Airbus was more conservative, projecting 450,000 new pilot vacancies by 2035—still a difference between supply and demand that appears large enough to remain even if the pandemic substantially reduces passenger air travel.
There are at least 126 collegiate-level flight-training schools in the United States, and nearly all of them have initiatives to boost pilot enrollment. One strategy is the airline-sponsored, fast-track cadet academy that eliminates many of the uncertainties en route to commercial and ATP ratings.
Indiana–based Republic Airways, for example, started its own academy: LIFT (for Leadership in Flight Training) offers applicants with at least a high school diploma the chance to test and train for commercial airline certification with a "preferred pathway" to a job upon graduation.
The target training period is under 36 months, and while tuition is $85,000, Republic kicks in $20,000 to qualified applicants while providing guaranteed loans of $15,000 once students achieve certified flight instructor (CFI) status. If they fly for Republic for five years, the airline forgives the loan.
Southwest Airlines' program, called Destination 225, offers several pathways to a career in the cockpit through CAE, the flight school, along with partner university aviation programs. Delta Air Lines has its signature Propel Pilot Career Path program which enables employees—especially flight attendants and ground crew—to get as much as five years' leave and $75,000 in Wells Fargo student loans to train at accredited flight academies.
"You'd be amazed at how many flight attendants want to be pilots," said Beth Poole, Delta's general manager of pilot development. Poole, a 31-year Delta veteran who transitioned from crew resource management and flight operations to pilot development, organized focus groups at Delta to find out why so many women and men weren't pursuing their passion to fly. "It came down to finances and being afraid of leaving their jobs," she says.
Focus sessions with 540 college students at 23 accredited universities with flight programs revealed another surprise: disgruntlement over flight instructors. "The CFIs were leaving programs as soon as they hit their requisite hours [to fly the regionals]," she said. A number of accredited training programs now require CFIs to stay until the end of a semester, relieving students' anxiety that they'll show up for a training flight to discover their instructor has disappeared.
Scholarships, loans, and combination study-work programs to support women are increasing, as are student enrollments—about 12 percent of them women—in aviation programs approved by an international accreditation board. Organizations like Women in Aviation International (WAI) have distributed more than $12 million in flight training scholarships in the last two decades, according to Lutte. Sisters of the Skies, through the Organization of Black Aerospace Professionals, holds gala events every year to raise tens of thousands of dollars in scholarships for aspiring young African-American pilots. And regional airlines like Piedmont now offer sign-on bonuses to college students who commit to right seat jobs after their CFI completions.
Jennifer Byrne, a First Officer at American Airlines and a communications committee member of the Allied Pilots Association, earned her commercial, multi-engine, and single-engine CFI ratings at Southern Illinois University in Carbondale. She then flew C-17s as an Air Force Reservist, which helped to make her training more affordable.
Today, she's part of an encouraging trend for female aviators. From January 2010 to January 2020, the Department of Defense saw a 31.9 percent increase in female pilots, from 2,492 to 3,297, despite a 9.6 percent decrease in the total number of pilots overall.
The increase may be a bellwether; it also supports the belief that women who are serious about flying need help to pay for it. Byrne acknowledges the Air Force was tough—and yes, there was occasional harassment and unwanted advances. "I had to be a better pilot because I was one of three [women in] a squadron of 80 men," she says.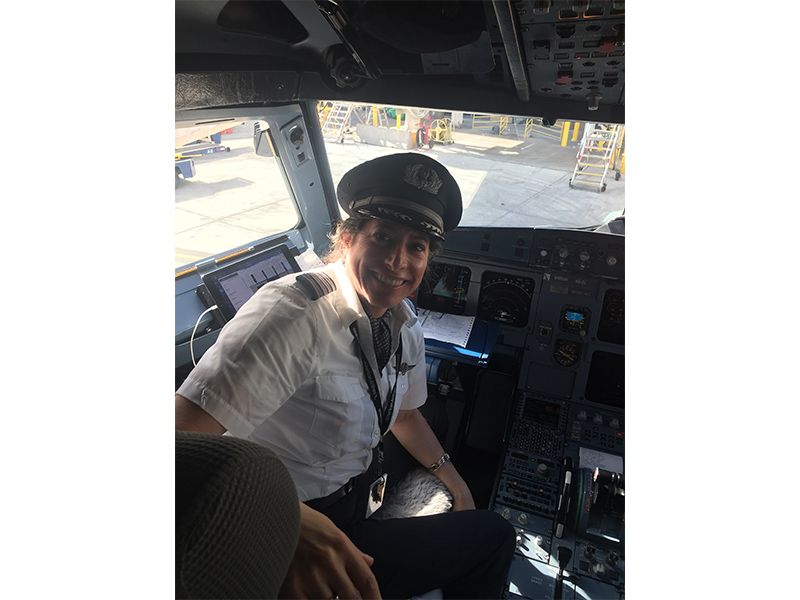 Gatekeepers
Byrne wonders whether many women quit flight training because they are subject to constant criticism too early on. "I was lucky because I had a female flight instructor. She was really tough on me, but there was no bias there," she says.
Studies cited by Stephen Rice, an aviation human factors professor at Embry-Riddle, "show that female pilots are more negatively judged for their errors, and they are also disparaged for being unable to take criticism from flight instructors," according to an essay he wrote in Forbes.
Elan Head, helicopter CFI and editorial director for Vertical magazine, points out why Rice's research explains the difference between success and failure. "A flight instructor may be more likely to perceive male students as ready to solo or check ride. But an extra 10 hours may break [a woman's] budget. An equally competent male student may have gone through a program a little faster; whereas, a woman will be further behind and deeper in debt." Head says she is not aware of studies that have measured training time by gender. "But I think now with hindsight that I certainly experienced this, and I'm not even sure my instructors were aware of it."
Aviation is one of those rare professions—medicine is another—that must be passed on from one person to another. A flight instructor is a gatekeeper; a student advances only if the instructor says so. One bad instructor can end a career.
"I've had flight instructors who really made me feel sour about flying," said Shaesta Waiz, the first Afghan-American certified woman pilot, who flew around the world in 2017 to promote STEM education on behalf of her Dreams Soar foundation. "As soon as the instructors get their hours, they're out of there."
Peg Ballou and Mary Latimer have overcome sexism in flight instruction by each founding her own flight academy. Ballou, an AOPA Distinguished Instructor in 2019, is head of Ballou Skies Aviation in Central Ohio. Latimer heads GIFT, Girls in Flight Training, an academy in Vernon, Texas. It offers week-long intensive courses for women at all levels.
Latimer confirms that in general, women's training takes longer. "It shouldn't cost more for a woman than a man but it typically does," she said. "If you encounter the harassment, you have to move to another school and that increases your costs. I've known women pilots who've gone to three or four schools. It's insane—and every time you have to move on, you lose a certain amount of traction." She says at least a third of her female students have reported inappropriate touching by their instructors, while another third say they've been made to feel stupid or disrespected. "I can recognize when a [woman] student's skill level exceeds her confidence level, and I can work with that," she says. That same skill-to-confidence ratio is often inverted, in her experience, with male students.
Ballou agrees women are far more likely to underestimate themselves than men. "At an airshow, I'll talk to a guy and gal, and it's the gal who says 'I could never do that.' My antidote is to tell them, 'If I can do it, you can do it.' " But too few women receive that encouragement. AOPA data indicate that most women who enter flight training do not go on to become pilots. Ballou asks, "If most of the women who get a student pilot certificate never get their license, what are we doing wrong in our industry?"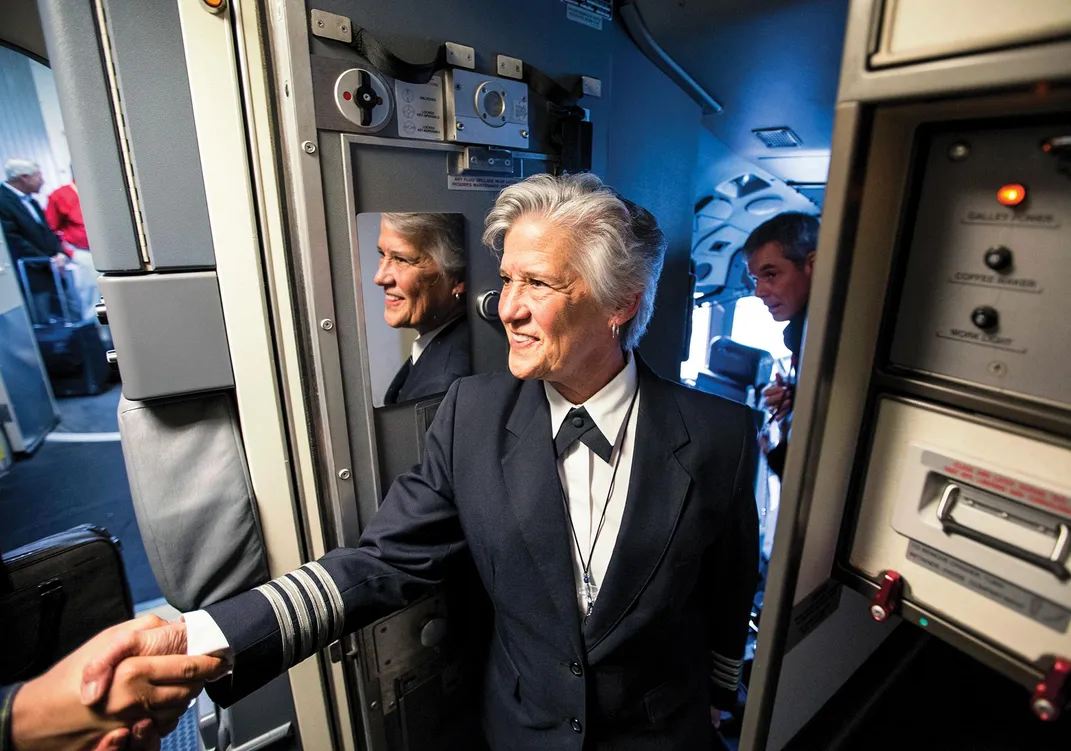 Pilots Don't Look Like Me
Nearly all the women interviewed for this story cited an absence of mentors and role models. Several also mentioned the absence of women pilots in films and television shows. "You don't see women pilots walking around airports," says Byrne.
"Most articles have this cheery attitude that if we only expose women to aviation, they will come," says Head. "But we've done this for decades and it hasn't made much difference."
Anecdotal evidence is strong that the sooner girls are introduced to aviation, the better their chances of pursuing it. "It's mostly exposure, the earlier the better," said Embry-Riddle's Carolina Anderson, the nation's first female aviation Ph.D. and a self-described "airplane fanatic" who now flies to work with her two daughters, ages five and 10. Anderson, from Bogota, Colombia, the daughter of an airline pilot, mentors kids in the university's STEM summer camps.
"For girls in STEM, you have to get them hooked early on; past 9 or 10 years, it's too late," says Anderson.
Beth Poole of Delta says one of the most important challenges is "changing the mindset of parents and teachers" who still think of girls in aviation as flight attendants, not pilots, mechanics, or engineers. For five years, Delta has been trying to change their minds with the splashy WING (Women Inspiring the Next Generation) program, which includes an annual flight with an all-female crew carrying 120 girls ages 12-18 for a visit to NASA and its female staffers. Delta also partners with high schools that have STEM or aviation programs; some 600 girls have participated in the WING program to date.
Even with resources like these in place, it still takes internal strength for a young woman to own the decision to fly without apology, especially if her parents disapprove. Take Hecker, for example. She describes her family as a band of classic overachievers. Her surgeon father and travel agent mother raised one daughter who became a physicist and another who became a cardiologist.
"He was mad that I became a pilot," Hecker said. "He felt the career was very blue collar." When Hecker told her father she'd been chosen as an American Airlines pilot—the first person in the airline's history to qualify as both a pilot and flight attendant—he was unmoved. "That's okay, you can still go to law school," he told her.
She didn't.