Tiny, Remote St. Helena Gets Its First Airport
The isolated island, with just 4,500 residents, is about to enter the aviation age.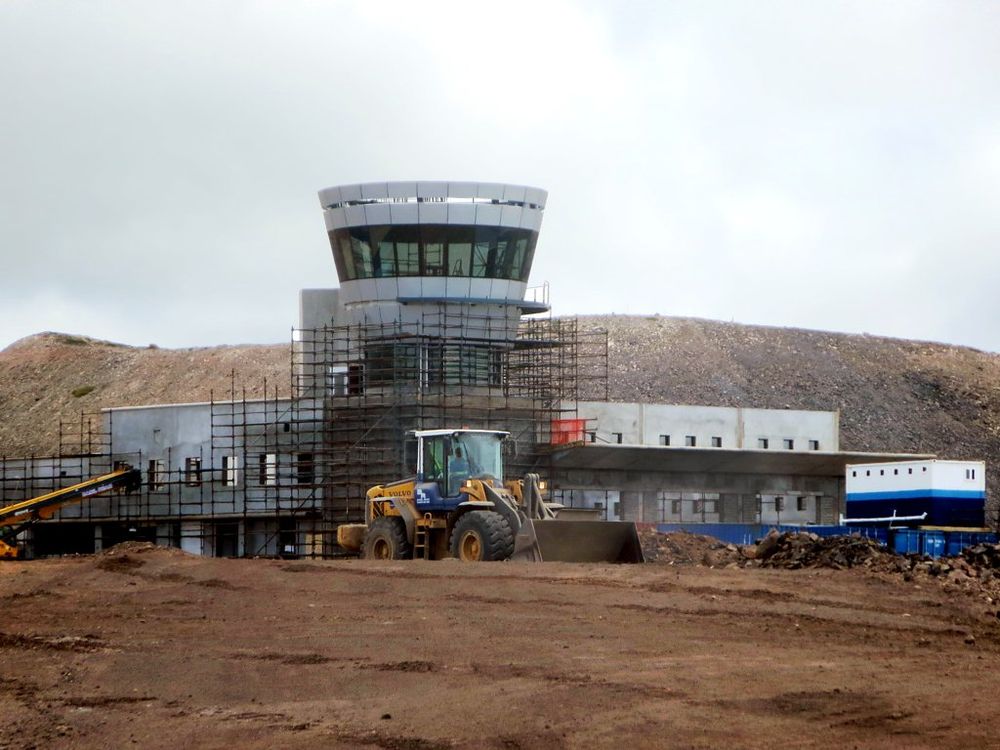 The world's newest airport just celebrated its first landing, by a King Air 200.
Brand new airports are pretty rare these days, especially in the industrialized world, where every metropolis of significant size already has one. (China, which is rapidly building all forms of infrastructure, is a notable exception). Many of the airports built in recent years have been designed to move air traffic out of the inner city where the old airport was—think Denver or Hong Kong.
But this new airport is particularly significant. It's the only one for nearly a thousand miles in any direction, mostly because there's not much of anything in any direction: The airport serves the south Atlantic island of St. Helena, a tiny outpost of the United Kingdom most famous for its isolation (and for French general Napoleon, who was banished there for just that reason).
All supplies are currently brought to St. Helena by a ship, the RMS St Helena, which connects St. Helena and Ascension Island to the nearest major port at Cape Town, South Africa, and a smaller one at Walvis Bay, Namibia. The ocean journey takes about five days one-way, and the ship was originally scheduled for decommissioning in 2010. The nearest airport is a Royal Air Force base on Ascension Island, 800 miles away. Ascension, similarly isolated in the middle of the Atlantic, has no commercial airline service, and relies upon a weekly RAF supply flight that keeps a small number of seats reserved for civilians.
The airport isn't quite ready to open. The King Air that made the first landing on Tuesday is filled with special electronics, and will spend a few days making repeated landings to calibrate the airport's navigational aids before returning to South Africa.
Mark Capes, the British diplomat appointed governor of St. Helena (as well as Ascension Island and nearby Tristan de Cunha) was there to watch the landing, and was quoted as saying "When we launched this work almost four years ago, such were the many obstacles to overcome that there were those who doubted that it would succeed and yet, behold, a plane has landed at St Helena. Airport."
Imagine a reception like that at your local airport.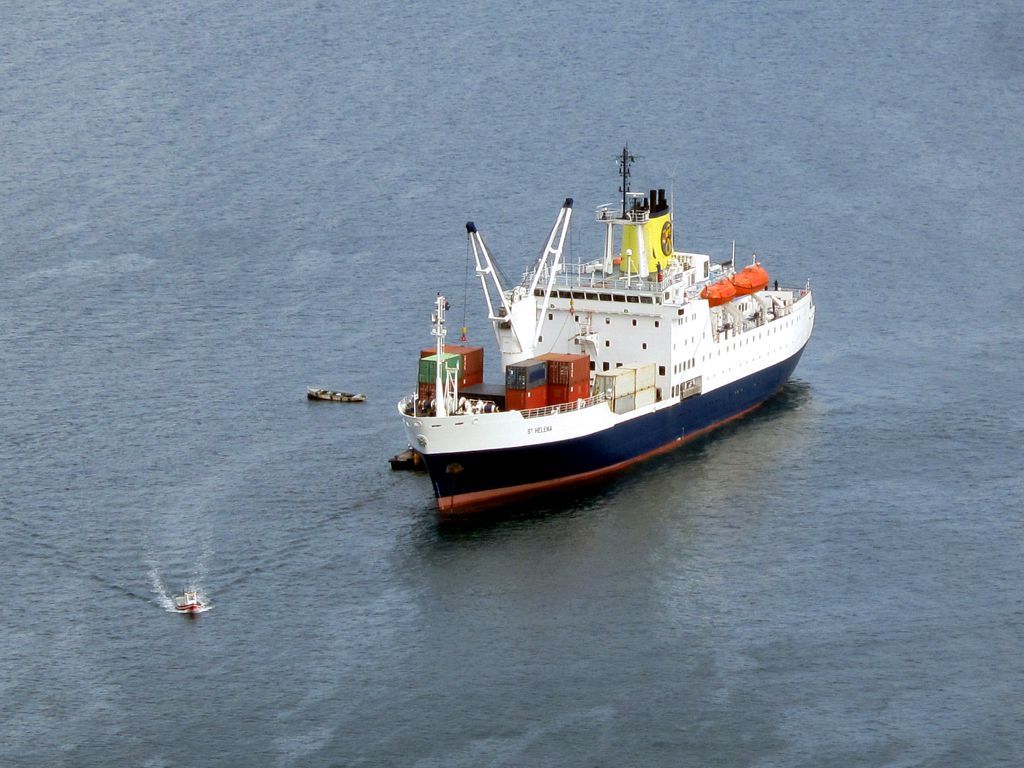 The airport is due to open for commercial and private flights in February. It features a 6,400-foot runway, a small terminal, fuel storage tanks, and a dedicated fire department—the normal things you would expect at a small airport in the U.K. Only one airline, South Africa's Comair, is set to make scheduled flights, with Boeing 737s linking St. Helena and Johannesburg once a week. That flight has the potential to bring more people to the island than the ship did, and to make the trip much more convenient. And for the first time, the island will be able to respond quickly to urgent supply needs or medical evacuations.
Only about 4,500 people live on St. Helena. The economy is small and largely dependent on aid from the U.K. government, according to the CIA World Factbook. Despite a fascinating history and unique wildlife, tourists are few and far between. The residents' reaction to the new airport appears generally enthusiastic, although not everyone welcomes it.
"Britain is not going to put an airport here for £400m, and then we live the same old way we did 20 or 30 years ago," one resident told the BBC in an interview released in March. "They will want changes. It's coming."