Santa Monica Airport Will Stay Open
An FAA decision amounts to a stay of execution for the small airfield.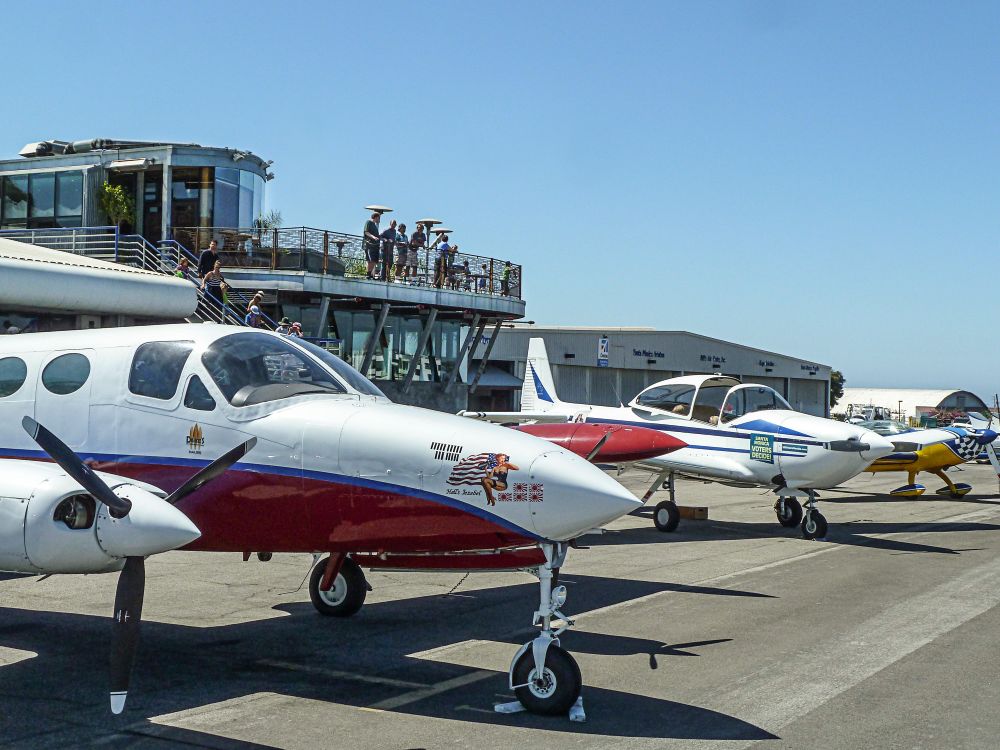 The Federal Aviation Administration (FAA) has just ruled that Santa Monica Airport—which was threatened with closure by the city government, in a case being watched closely by other small airports around the country—must remain open.
Long ago the City of Santa Monica agreed to accept FAA funds for airport improvements, with the stipulation that Santa Monica Airport had to remain open until 2015. After that, the city would be free to do as it pleased with the airport's land. But the airport received another $240,600 from the feds in 2003, which the FAA says reset the earliest closing date to 2023. 
Fans and users of the airport greeted the new FAA decision as a victory. Residents living nearby, some of whom have long pressed for the airport to shut down, saw it as a loss. The city government must now decide whether it's worth appealing the FAA's decision in court, or whether to let it lie.
Both sides have passionate views, and people around the country are watching closely as they consider the fate of their own local airports.
Fields surrounded Santa Monica Airport when Douglas Aircraft started its first factory there in 1921, building DC-3s and A-26s. But urban sprawl quickly enveloped the airport. It now sticks out dramatically on satellite images, with the runway and tarmac surrounded by thousands of houses. And some of those residents became increasingly frustrated with the airport's noise and concerned about safety.
Santa Monica is one of the few small airfields left in southern California, which gives it an importance beyond its size. Many of the region's runways were closed as the population soared, while others turned into large commercial airports, unfriendly to smaller airplanes. There are only a handful of business and general aviation fields in greater Los Angeles, and given the area's high population, relative wealth, and high celebrity count, there is lots of demand for business and general aviation. Thanks to the FAA decision, they still have a place to land in Santa Monica.