Remote Viewing Could Revolutionize Air Traffic Control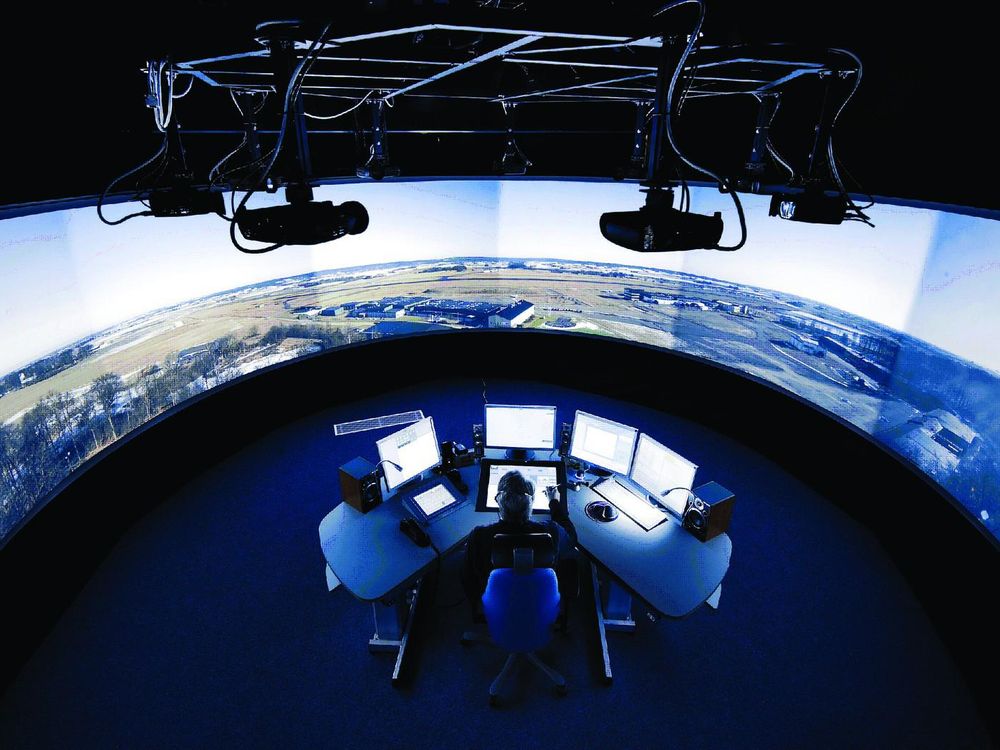 For the past three months, Leesburg Executive Airport in northern Virginia has been running an experiment that could revolutionize flying for pilots at small airports all over the country. For the first time, air traffic controllers are monitoring takeoffs and landings, but not from an imposing tower looking over the airfield. They're calling out to pilots from a windowless, ground-level conference room in a nearby office building, watching through a system of 14 cameras that provide a 360-degree view of the airport. There's even a microphone to pipe in the airport noise. The remote air traffic control tower is the first of its kind in the United States.
For all the modern gizmos that controllers and pilots use to navigate in and out of airports these days, standard procedures have changed surprisingly little since 1930, when the first control tower was raised at Cleveland Municipal Airport. Everything still depends on the human eyeball, and in most cases tower controllers are required to physically see each aircraft as it arrives or departs.
But for small or little-used airports, towers are too expensive to build, maintain, and staff. In 2005, innovators in the aircraft division of Sweden-based Saab realized that high-resolution cameras, high-speed Internet, and high-definition displays could give controllers everything they need to maintain order at an airfield. In 2015, after 10 years of rigorous testing, Saab's first remote system was declared operational at Sweden's Örnsköldsvik Airport; two more airports were added this year. All are controlled remotely from a single room at the airport in Sundsvall.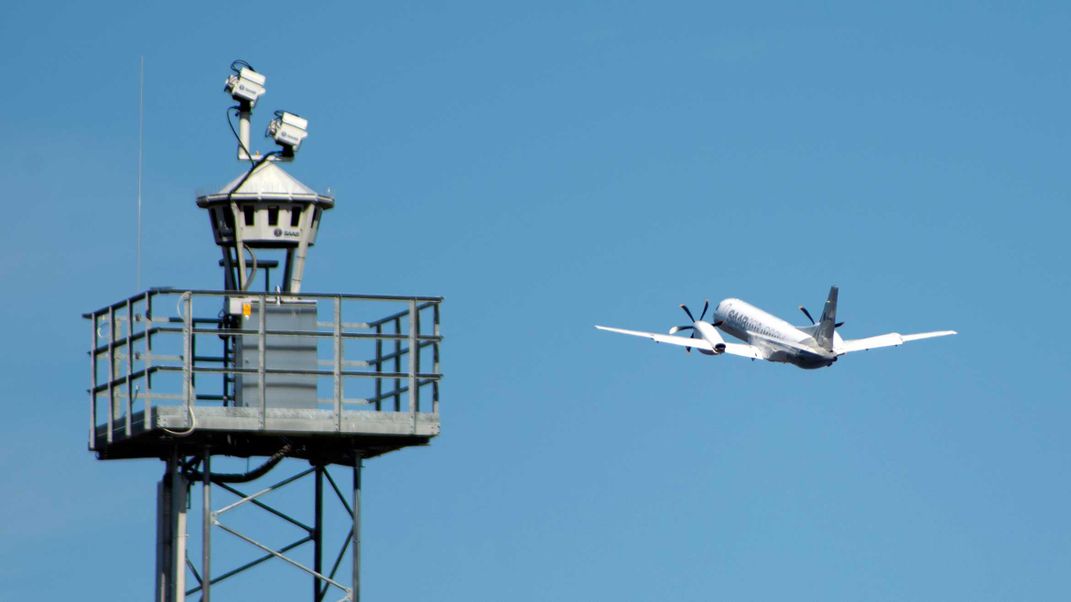 Unlike Sweden's aviation agency, which is closing and consolidating existing towers, the U.S. Federal Aviation Administration is far more interested in providing air traffic control services where they don't yet exist. Leesburg's airport has never had controllers, but managers there wanted help keeping airplanes apart. (At U.S. airports without towers, pilots must coordinate with one another by radio to stay separated, a task that can distract from flying.) Says Matt Massiano, director of business development at Saab Sensis, about the Virginia airport: "Its location, the type of traffic they had, the problem they were trying to solve" made it an ideal testing ground. In 2016, the FAA built a temporary, staffed tower at Leesburg to control the airspace, and Saab installed its less costly, remote version at the same time to prove that it could give controllers the same information. The remote "tower" passed with flying colors and began a second trial this June as the sole monitor of Leesburg's airspace.
"They're going to take this one step at a time and look at it really carefully," says Martin Lauth, a professor of air traffic management at Embry-Riddle Aeronautical University in Florida, "because the last thing they want to do is go rushing in and find something that sets them back five years."
If the off-site controllers perform to the FAA's standards, the system will be installed permanently. Another small airport with no tower, Northern Colorado Regional, outside Fort Collins, is in the process of selecting a remote system. Staff at several more airports across the country are watching closely. Perhaps they're envisioning a future 20 or 30 years down the road when dozens of airfields are networked into a conference room in the Virginia suburbs, where controllers are alerting first-responders that a Cessna's engines quit after take off in Caldwell, Idaho. "I think it's going to be the wave of the future for airports that don't currently have control towers," says Lauth.
And Saab isn't finished developing the system. The company has been testing infrared cameras to give controllers night vision, and fusing radar data to the visual display so they can see essential information on a single screen. It will be a few years, at least, before those enhancements become operational, but at long last, air traffic control is getting some 21st century tools.