Delta Air Lines, Jennifer Lopez, and the Middle East Three
Qatar Airways receives a frosty welcome in sunny Atlanta.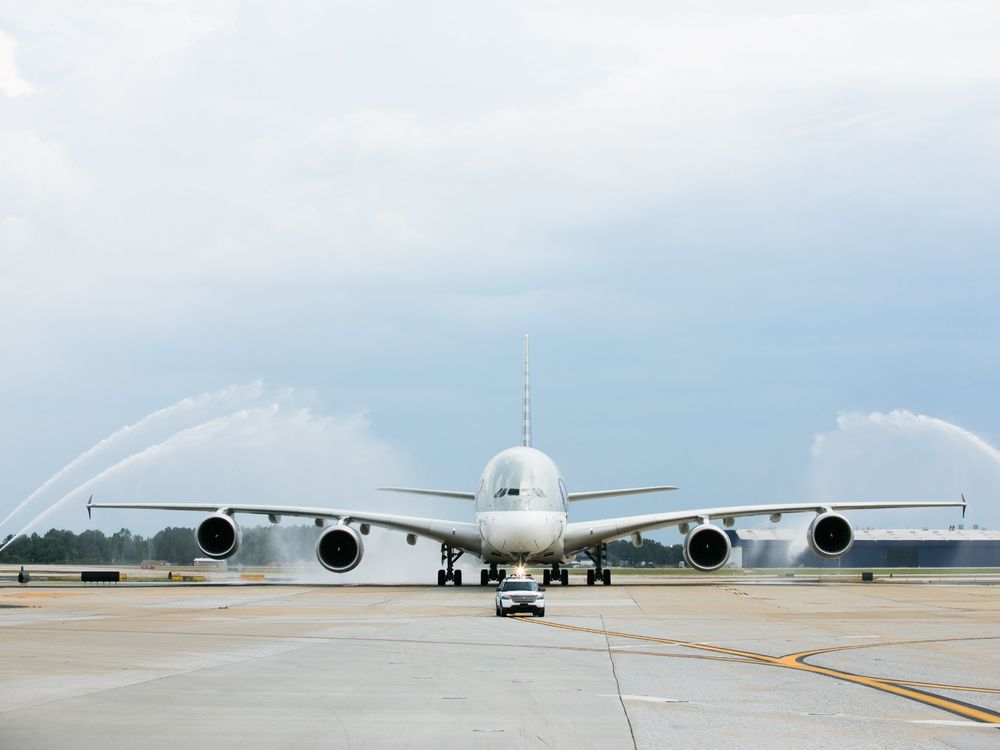 Delta Air Lines recently withdrew its 20-year-long sponsorship of Atlanta's Fox Theater, shortly after the theater announced a Jennifer Lopez concert. Not that Delta has anything against Jennifer Lopez (they expressed no official opinion about her music). The problem was the show's sponsor. Qatar Airways held the private event to celebrate its first flight between Atlanta and Doha, Qatar, and the theater was filled with Qatar executives. Delta released a statement noting disappointment with the Fox's decision to host the concert, even after Delta had shared its concerns about supporting "an airline proven to engage in business practices that harm U.S. aviation jobs and violate human rights…" The theater, for its part, said it was "not in tune with the industry politics of our sponsors," and lamented the end of the relationship.
The Qatar inaugural flight landed in Atlanta on June 1, only to hit another speed bump. Qatar chose an Airbus A380 for the flight, but when it touched down, the only A380-capable gate was occupied—by a much smaller Delta airplane. The A380 had to park on a remote stand, and its 500-odd passengers disembarked via drive-up stairs to the tarmac, which is almost unheard of at a major U.S. airport. 
Leaving the airport, the Qatar passengers may have noticed one of several billboards (from an outside group) decrying the airline they had just flown, or the full-page ad to that effect in the Atlanta Journal-Constitution. "I have never seen in the whole history of Qatar Airways that an airline would go to [such] low levels in undermining competition and underline it with a load of lies," Qatar's CEO Akbar Al Baker told a reporter from Aviation Week & Space Technology. Of course Al Baker is not exactly innocent, having denounced Delta many times. At one point he was quoted saying that the new route would "rub salt in [Delta's] wounds."
In the commercial aviation industry, business competitors often find themselves working together.  They fix one another's airplanes, ferry one another's crews to work, and sometimes even cooperate to get one another's passengers to their destinations.
The Qatar-Delta relationship is not so amicable. What gives?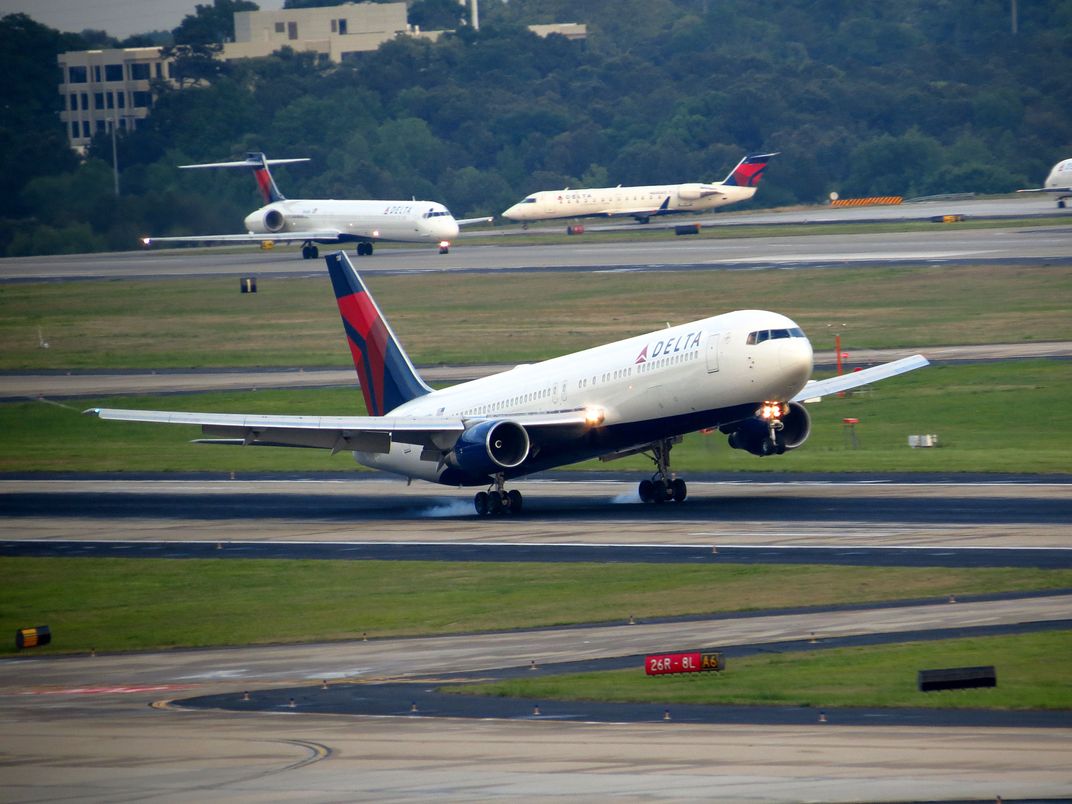 It may have to do with the fact that Atlanta is sacred ground for Delta. The airline was founded nearby and maintains its headquarters at the airport. The city also is Delta's fortress hub, receiving passengers from all over the world. Most of the international airlines that fly there are partners with Delta, so many of their passengers landing in Atlanta hop on a Delta flight to reach their final destination. Atlanta is the busiest airport on Earth, and it's Delta's hub that keeps it humming.
Meanwhile, the Middle East Three—Doha-based Qatar Airways, Abu Dhabi-based Etihad Airlines, and Dubai-based Emirates—have grown rapidly from small regional airlines to government-owned behemoths in little more than a decade, and are all pursuing the same strategy, taking advantage of their central location to build massive global hub-and-spoke networks that offer one-stop connections to major cities all over the world.
In 1996, around the time Delta first sponsored the Fox Theater, Qatar Airways barely existed. The airline's first U.S. flights weren't until 2007, when the U.S. Department of Transportation recorded Qatar flying a grand total of 81,213 people; By 2015, that had grown to more than a million passengers, and Qatar isn't even the largest of the ME3 (that would be Emirates). Qatar now flies to 11 US airports, and just announced a Las Vegas route. The expansion of the ME3 airlines has no end in sight, and in the face of such competition Delta has withdrawn completely from Cairo, Mumbai, Amman, Kuwait, Istanbul and Dubai. United and American, the two other major U.S. intercontinental airlines, have made similar cuts. The ME3 even fly directly to South America, digging into markets that traditionally transferred in U.S. airports.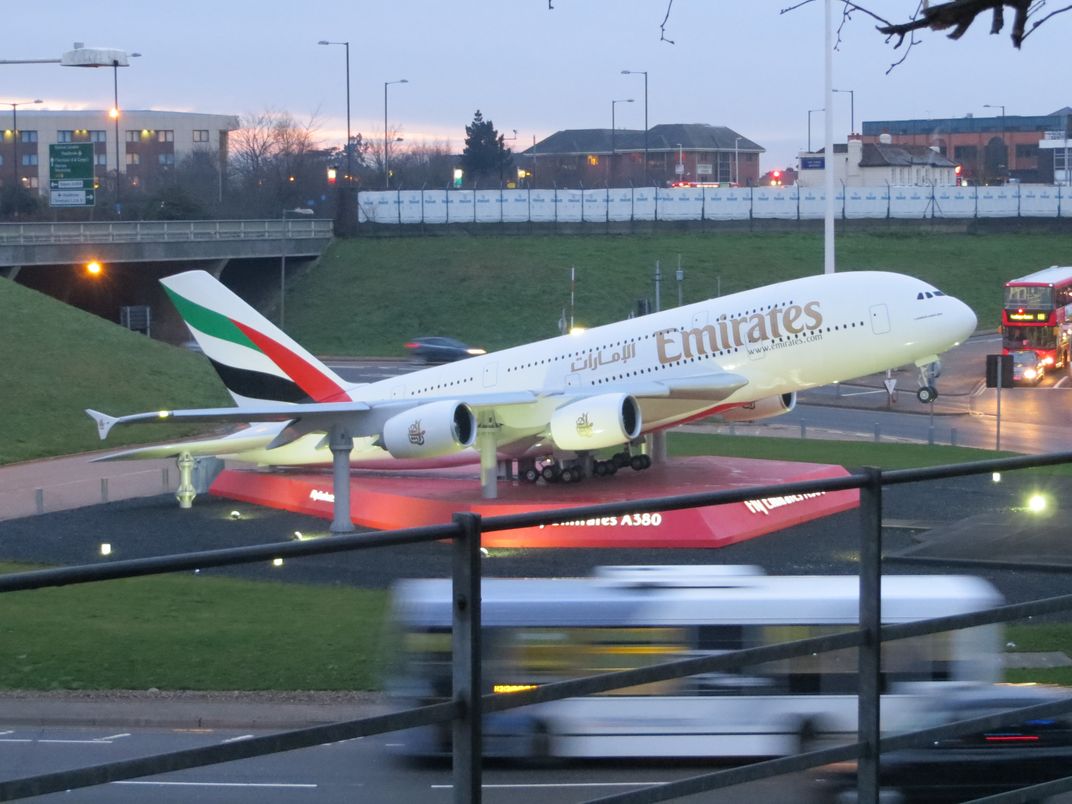 A U.S. airline industry group (led by Delta, American, and United) released a detailed report accusing the ME3 of receiving $40 billion in direct and indirect government subsidies. Pilots' and flight attendants' unions lashed out in protest of Middle Eastern human rights violations and terrible labor conditions. The arguments hold some water: The ME3 and their hub airports are centerpieces of their respective governments' national development strategies, and they've enjoyed unstinting support in the form of low- and no-interest loans, land grants, airport fee waivers, etc. Violations of basic human rights are routine in Qatar and the UAE, particularly when it comes to laborers brought in from poor countries. As far as aviation goes, the ME3 are well known for requiring things of their crews that would be unambiguously illegal in much of the world, including that their flight attendants be unmarried and maintain a certain weight and appearance. Labor unions are illegal.
To compete for global business, the ME3 emphasize in-flight passenger service at the same time that U.S. airlines are cutting back (they routinely get top rankings on that score, while U.S. airlines barely place).  The Middle Eastern airlines also pamper first- and business-class passengers, the most profitable and critical market of all. The U.S. domestic market remains the largest in the world, but to stay competitive, U.S. airlines have had to maintain frequent flights to an enormous number of destinations, including international ones.
The airline industry is notoriously shaky, and one major blow–an economic recession, an oil price spike, a terrorist attack–could thin the ranks of current competitors.
Judging from its actions in Atlanta, Delta does not intend to go down without a fight.