Carrier-bound, and Unmanned
The Navy's X-47B combat vehicle makes its first, unmanned flight .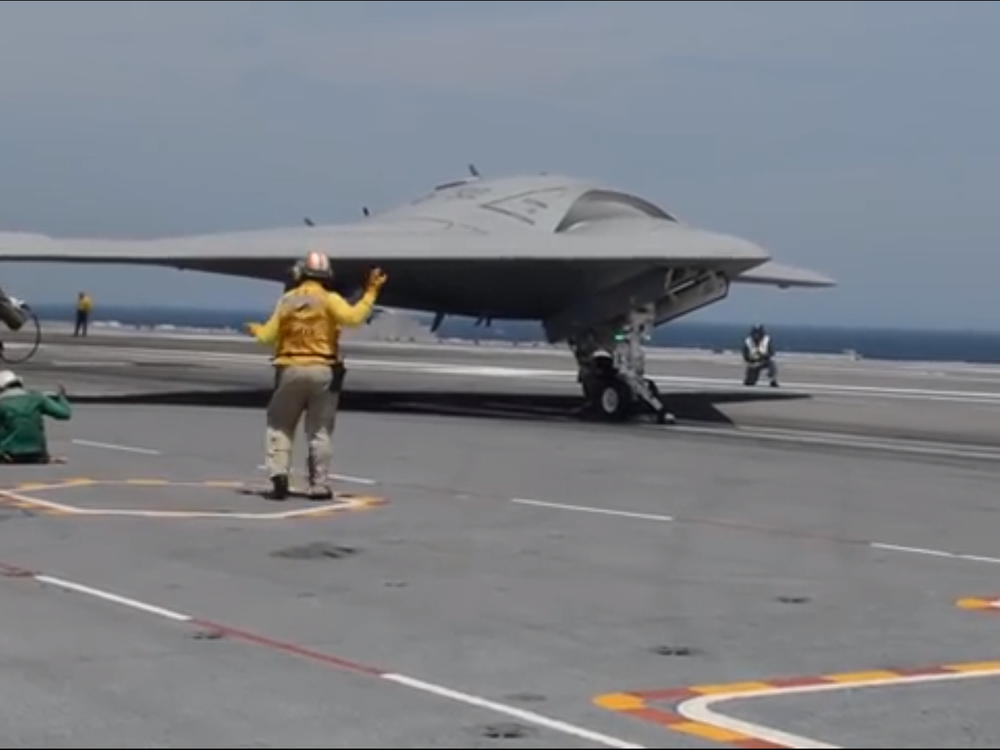 The X-47B, an unmanned combat vehicle being developed by Northrop Grumman for the U.S. Navy, made a successful first flight at California's Edwards Air Force Base on February 4.
The X-47B is no small toy—it's about the size of the retired Grumman F-14 Tomcat. It will continue to work toward the goal of demonstrating an autonomous landing on an aircraft carrier in 2013.
While the contract calls for a demonstration program only, the technology clearly is perceived inside and outside the Navy as the wave of the future. Pilots will still play an important role in air combat, but the military doesn't mind assigning what they call the "dull, dirty, and dangerous work" to increasingly sophisticated unmanned aircraft. The stealthy X-47B heralds a system that could spearhead an aerial attack during the first phase of an air war, knocking out radar and communications networks ahead of piloted aircraft.
Its inaugural flight lasted 29 minutes, but the airplane will be able to fly much longer at high subsonic speed, reach an altitude of 40,000 feet, and carry 4,500 pounds of ordnance. It will remain at Edwards for further test flights until it's moved to Naval Air Station Patuxent River in Maryland later this year. Here's more information. And look for an article on the X-47B in an upcoming issue of Air & Space/Smithsonian.