Brazilian Team Claims World Racing Records
Anequim is now the fastest shark in the sky.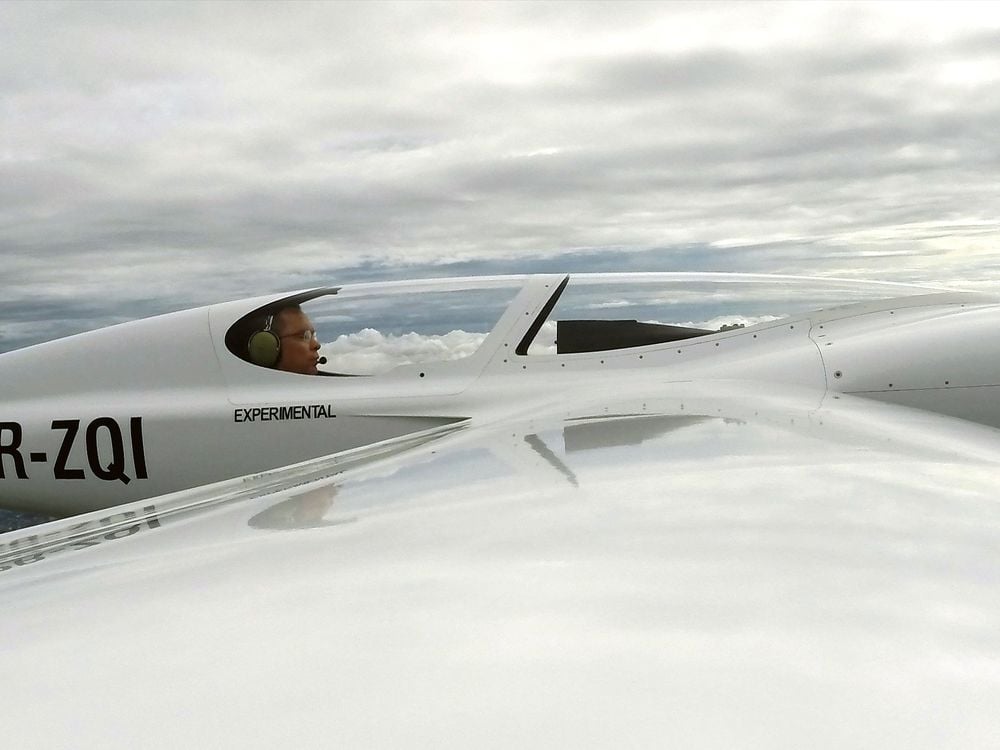 Anequim, the Brazilian racer that was the subject of our August cover story, has formally claimed its title—five times over—as the world's fastest airplane in its weight class (c1b, or 661 to 1,100 pounds).
A student team led by professor Paulo Iscolde announced their claim of five world speed records over four set distances (3 kilometers, 15 km, 100 km and 500 km) plus a time-to-climb record up to 3000 m, with all flights piloted by Gunar Armin in Rio de Janeiro. Though still unofficial, the team expects confirmation shortly from the Fédération Aéronautique Internationale (FAI), the group responsible for certifying such records.
The top speed, recorded over the 3 km course, was 521km/h (324mph), with recorded speed over longer distances slightly lower. "Our record flights started last Friday (August 21) and by Sunday we had already managed 5 world records," writes Iscolde. "With that result, we can now call Anequim the world's fastest four-cylinder airplane, delivered as promised!"
Anequim (Portuguese for a mako shark) was designed by a student team from the Universidade Federal de Minas Gerais (UFMG) in Belo Horizonte, Brazil, led by Iscolde, a veteran raceplane designer. The student-built airplane carries on a long tradition going back to interwar Germany, where designers who wanted to build new aircraft were forbidden by the surrender terms of World War I. Instead they began the akaflieg system, which allowed students to build innovative gliders in the name of learning. Brazil was once under a military dictatorship deeply suspicious of university students, so instead of being allowed to start a new department dedicated to flight research, designers at UFMG organized under the engineering department to build practical aircraft (while still allowing for some innovation). The result today is that a speed-crazy pilot like Armin, willing to pay for materials and testing, can have a plane like Anequim designed and built by students. The pilot gets a badass airplane, and the students get real-world, cutting-edge experience.
Anequim's design process started in 2011, with the goal of producing the fastest airplane of its kind. The result was a small, sleek aircraft that weighs only 730 pounds, half of which is the engine.
As often happens in aviation, the November 2014 first flight encountered some hiccups—a broken push rod kept the flaps from being lowered. But Armin managed to land the aircraft anyway, and appropriate repairs were made.  
Iscolde reports that no unforeseen problems cropped up during last weekend's record attempts, despite some last-minute tweaks and reconfigurations. And they're not finished: "We believe we still can go faster with Anequim," writes Iscolde. "At least 50km/h more. So, the plan is to keep it flying and improving it. We would love to take it to Reno or Oshkosh."