2019: What's Ahead in Aviation
First flights and a milestone for the F-35 Lightning II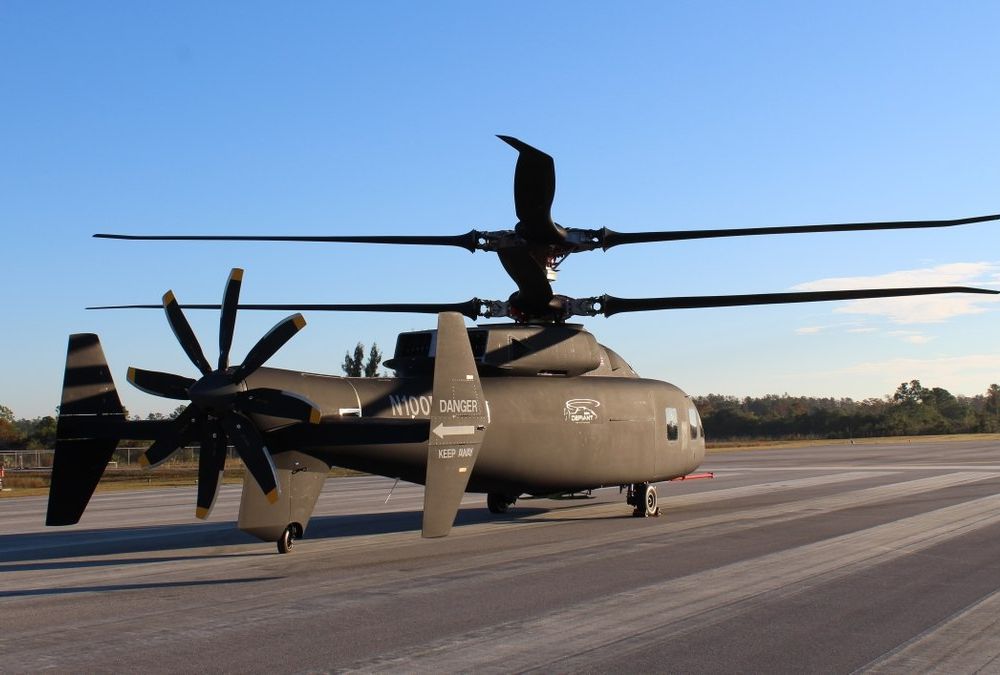 Changing the calendar might mean little to the aviation industry, which, more than most other endeavors, advances by careful increments, but each year also brings its share of capstones. Here are a few we're looking forward to in 2019.
Commercial aviation will get a new flagship when Boeing flies its first 777X. Airlines are making decisions about how to replace their older, smaller 777s and larger, four-engine 747s, and though Boeing first tried re-engining the 747 (affectionately called "Queen of the Skies"), the airline industry effectively rejected it in favor of cheaper-to-operate twin-engine options. As the 747 line (and its competitor, Airbus' even larger A380) fulfills the last of its orders and shuts down, the new 777X—at 252 feet—will be the longest jet an airline can buy.
The new 777 is no aerospace revolution, but its incremental changes promise cheaper, more comfortable flights. Passengers will enjoy a much-improved climate system and bigger windows. Wings with composite parts and folding wingtips mean better fuel efficiency while keeping the ability to park at all major commercial airports. Most importantly, the General Electric GE9X engines—which will be the largest commercial engines ever put into service—ensure that the 777X will burn less fuel even when carrying more passengers than its predecessors. The first flight will take place in the next few months, the first deliveries are scheduled for 2020, and while sales have been slow (a complex issue for another time), expect to soon see a 777X at a major airport near you.
Aurora Flight Sciences is gearing up for the first flight of Odysseus, the company's newest high-altitude, long-endurance drone, sometime in the spring. Odysseus is the latest of the nascent "atmospheric satellites," capable of staying aloft for three months and powered by six electric motors that draw on solar panels fixed to Odysseus's top wing and fuselage. The drone boasts a 243-foot wingspan—wider than a 747—and is able to maintain very low speeds at 65,000-feet, above any weather that might block its solar cells. "Atmospheric satellites" are so called because they mimic a satellite's most cherished ability: staying over one part of the earth with little effort. The ability to "hover" over one spot without the costs and perils of spaceflight are of great interest to the military, disaster response organizations, telecommunications companies, and internet providers, among others.
The U.S. Navy will become the final U.S. military branch to declare initial operational capability (IOC) for its version of the Joint Strike Fighter, the F-35C. IOC is a critical milestone: It means the Navy is ready to send their F-35s into battle. The first F-35C squadron, VFA-147 based at California's Naval Air Station Lemoore, will depart for its first operational, carrier-based cruise in 2021. The F-35C is slated to replace aging F/A-18Cs, and the upgrade is substantial: F-35s boast longer range, much better radars and avionics, better intelligence-gathering and networking capabilities, and real stealth. The Navy has, in the view of some, adopted the new fighter only reluctantly; despite its pending combat readiness, the Navy is still buying more of the older F/A-18E/Fs than F-35Cs. The Joint Strike Fighter is very expensive, and no other buyers are likely to adopt the Navy's model. It has only one engine, a quality detested by pilots who fear engine-out scenarios. Reports indicate that the F-35A is not a great dogfighter, which does not bode well for the C-model with its massive wing. Nevertheless, the F-35 is the U.S. military's latest and greatest weapon: Other versions— the Marine Corps' vertical-takeoff-and-landing F-35C and the Air Force's conventional F-35A—reached IOC in 2015 and 2016 respectively.
2019 will also see the first flight of the Sikorsky/Boeing SB-1 Defiant, a peculiar-looking entry for the Army's massive upcoming fleet renewal. The SB-1 is technically a helicopter, but in addition to two coaxial rotors, which spin in opposite directions and cancel the need for the standard tail rotor (an approach beloved by Russian designers, but generally avoided elsewhere), it features a pusher-propeller at the tail, which will accelerate it to speeds that no standard helicopter can match. The compound helicopter, as these helicopter-propeller hybrids are called, is not a new technology, but has never gone beyond demonstration phase. Boeing and Sikorsky teamed up to offer this compound helicopter as standard Army issue.
If the SB-1 proves successful, a slew of similar designs for the civilian market are not far off. The SB-1's primary competitor—though this early in the contest, more entries are likely—is Bell's V-280 Valor, a tiltrotor design that first flew in December 2017. Tiltrotors, like compound helicopters, were once an exotic demonstration-only technology. Perhaps the compound helicopter is ready to follow the tiltrotor into routine use by the U.S. military.
Last but not least, the first crop of would-be electric airliners, Zunum Aero's ZA10 and Eviation's Alice, are set fly for the first time in 2019. The new airplanes are modest by airliner standards, limited by the fact that today's batteries simply cannot hold enough energy to power more capable vehicles: ZA10 is designed to haul 12 passengers a maximum of around 700 miles, while Alice should carry nine for 650 miles. But both are green: Unlike aircraft burning fossil fuels and emitting carbon into the atmosphere, the ZA10 and Alice are only as dirty as their power source. Battery-powered airplanes cannot come soon enough, as aviation's total emissions climb.
Of course, there is no guarantee that Zunum's and Eviation's experimental airplanes will ever reach the market. But if they do they will show up first on local and remote flights, so-called "short, thin" routes that can't support traditional regional airlines with traditional regional jets (which boast 50 seats or more). A handful of very small airlines fly such routes with airplanes more commonly used for general aviation, but if such flights prove economical—both Zunum and Eviation promise lower costs—they may become much more common.