Wooden Wings, Made by Hand
If you want the wings of your Howard DGA-15 restored, Mark Stamsta is your man.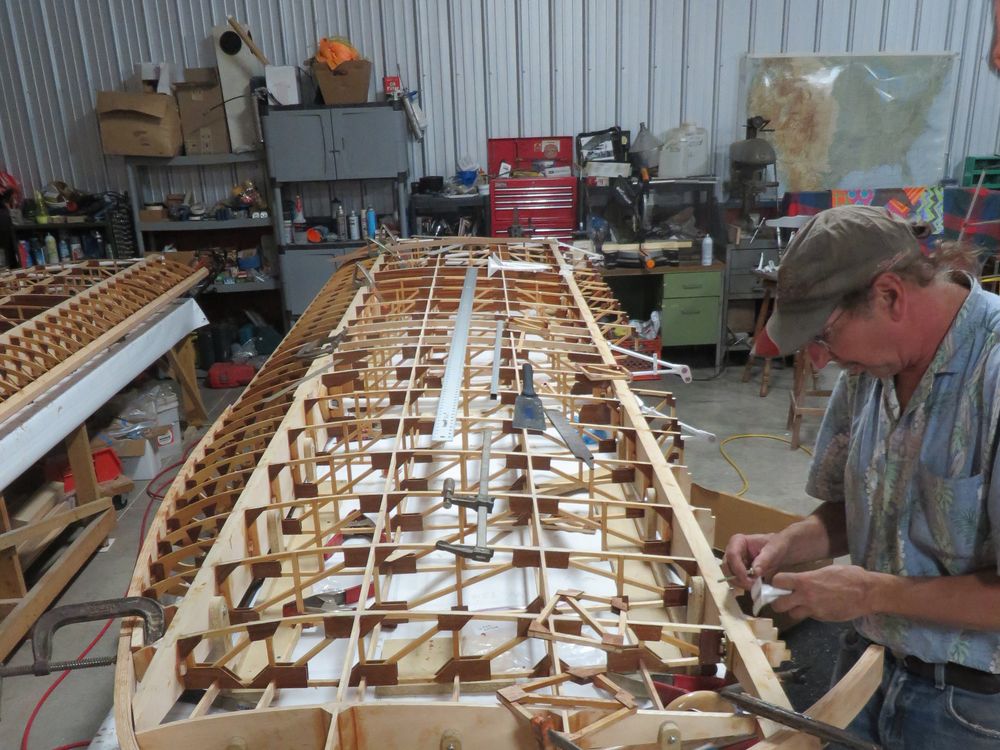 It's not quick and it's not cheap, but if you want the wings on your Howard restored, Marc Stamsta is the man. He operates Max Aero in Hartford, Wisconsin, just down the road from Oshkosh.
His fascination with wood wings began at age seven, when he started assembling balsa wood airplanes. Now he does the real deal. "I've never been rich, so I've always had to build my own airplanes," Stamsta says. "If you're handy and you have a snowmobile engine and a bottle of glue, it's not that hard."
Howards have been a good business for Stamsta. He came away from Siren in 2014 with orders for three shipsets; that's two and half years' worth of work and around $64,000 each before the customer adds fabric, paint, and hardware.
Although good blueprints are available for the DGA-15, thanks to its military heritage, the process of rebuilding Howard wings is arduous and complex. For each set of wings, Stamsta says, "there are 8,000 to 10,000 parts, if you count the gussets. Each rib alone has 60 components. And I have to handle each part about 10 times; picking the boards, running them on the CNC [computer numeric controlled router], hand sanding it, gluing it, hand sanding some more, varnishing, and hand sanding again. And that's before I attach the mahogany plywood cover."
This is the age of carbon fiber, but Stamsta thinks wood is still the best material for wings. "A tree flexes in the wind for 600 years. Now you add more adhesives and epoxy to that wood and you really have something. These rebuilt wings will easily last 100 years."
Howard wings employ a variety of woods; ash in the wing strut area, basswood, mahogany plywood, birch plywood, and Sitka spruce. The spruce is becoming pricey in the wake of accelerated demand from foreign buyers, about $100 a board foot. Fortunately, the stronger and cheaper Douglas fir is an acceptable substitute.
Max Aero is a one-man operation, but Stamsta says he usually has help from "the old guys who hang out at the Hartford airport."