Wyoming - Cultural Destinations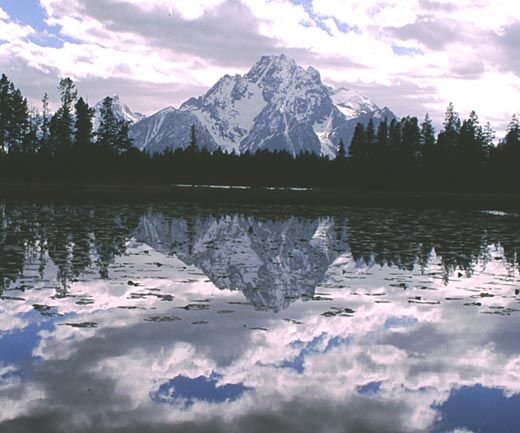 The American West lives on in Wyoming's museums. Preserved here are historical artifacts, masterworks from the great artists of the frontier, as well as contemporary work from regional artists.
The Nicolaysen Art Museum and Discovery Center, located in the heart of Casper's cultural community, is a regional contemporary art museum featuring art of the Northern Rockies and the West. The museum's emphasis is on contemporary regional art with a strong educational mission fulfilled through their family-friendly, hands-on Discovery Center.
Housed in a beautifully restored historic log building, the Phoenix Gallery of Centennial Arts contains a surprising variety of fine art. Traditional and contemporary paintings, ink drawings, ceramics, stained glass, batik, photography, mosaic and hand-spun woven art can all be found in this eclectic collection. The building also contains a spinning studio and regularly hosts special shows by guest artists.
Pioneer life in the American West comes alive at the Cheyenne Frontier Days Old West Museum, a museum celebrating the world's largest outdoor rodeo and western celebration. The museum offers year-round exhibits, events and educational programs that chronicle the history of Cheyenne Frontier Days, the Cheyenne region and the American West, as well as one of the nation's largest collections of historic horse-drawn carriages and wagons and celebrated western art exhibitions.
The Buffalo Bill Historical Center, named after Buffalo Bill Cody, one of the founding fathers of Cody, Wyoming, is a large complex containing five museums. The museums include the Buffalo Bill Museum, dedicated to examining the personal and public lives of Buffalo Bill and placing them in the context of the history and myth of the American West; the Whitney Gallery of Western Art, which houses an outstanding collection of masterworks by Western artists including paintings, sculptures and prints tracing artistic interpretations of the West from the 19th century to modern times; the Plains Indian Museum, which features one of the country's largest collections of Plains Indian art and artifacts; the Cody Firearms Museum, offering the world's most comprehensive assemblage of American and European arms dating as far back as the 16th century; the Draper Museum of Natural History, which is dedicated to interpreting the Greater Yellowstone Ecosystem and the adjacent intermountain basins; and the Harold McCracken Research Library.
Astronomy enthusiasts will delight in the Casper Planetarium where visitors can take a guided walk among the stars. Planetarium staff members highlight constellations, visible planets and bright stars while instructing visitors on science fact, sky lore, myths and legends.