Traveling to Cuba? Here's What You Need to Know
While travel between Cuba and the U.S. is now possible, restrictions remain in place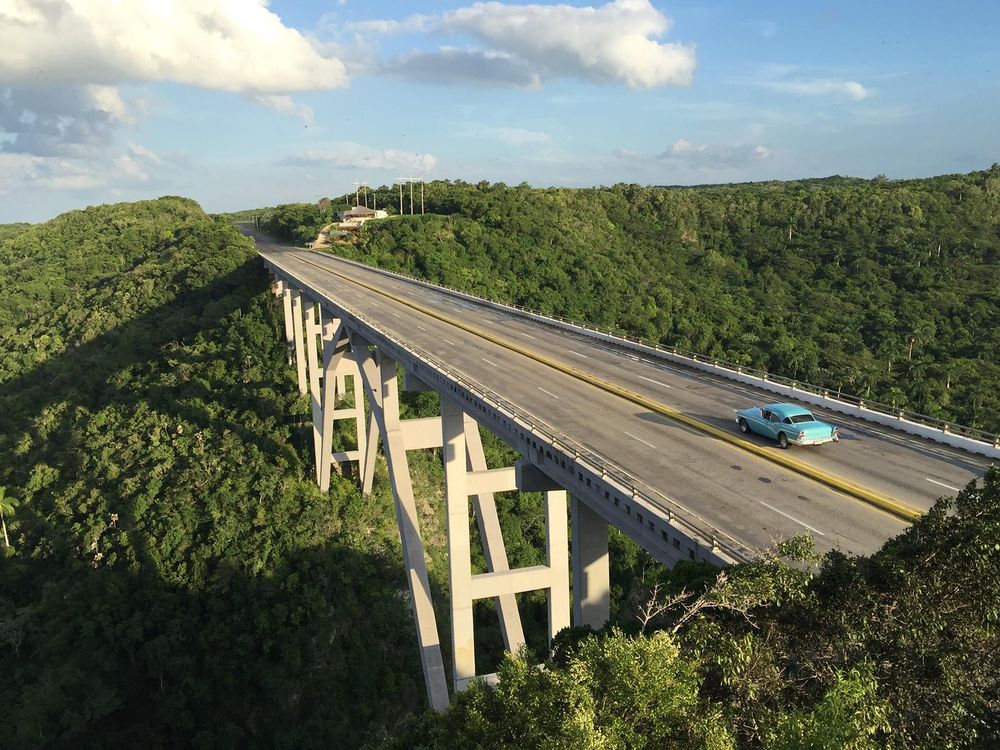 Despite a recent thaw in U.S. relations with Cuba, Americans, as "tourists," remain banned from traveling to the island nation. But they can now visit Cuba under one of 12 other categories of travel. These include family visits, journalism, professional research, educational or religious activities, public performances, and humanitarian projects.
Most trips fall into a general "people-to-people" category, which allows visitors to pursue educational activities in Cuba individually or with a group—usually with a tour operator. If you're using this general license, regulations require that you maintain a full-time schedule, "intended to enhance contact with the Cuban people," in order to ensure "meaningful" interaction. In other words, you can't spend a week just lying on the beach of Cayo Largo.
 
You must sign an affidavit that promises that you qualify for travel to Cuba, but the U.S. government will take your word for it—up to a point. Simply review the general licenses, which can be found on the U.S. Treasury Department website, to make sure you're covered. Remember to keep your affidavit and records of travel for five years, since you could be audited. 
 
Your mobile phone may or may not work in Cuba. Sprint, T-Mobile, and Verizon currently offer roaming service there, and other carriers are working on it. But be prepared to pay: Sprint, for example, charges $2.49 per minute and $1.99 per megabyte. SMS text messages cost 50 cents to send (but nothing to receive). A less expensive option may be renting a SIM card for your GSM-capable phone. 
 
The U.S. government doesn't limit the amount of money you can spend in Cuba, but you can't bring home more than $400 worth of manufactured goods, including up to $100 of alcohol or tobacco (which translates into one bottle of rum and a few cigars).
 
Don't assume you can find enough currency to buy those Montecristos. Virtually all ATM and credit cards issued by U.S. banks do not work in Cuba. One exception is a MasterCard issued by Florida-based Stonegate Bank, which has a reciprocal agreement with Cuba's Banco Internacional de Comercio. The card can be used at about 10,000 locations on the island and also offers ATM access. 
 
Another complication: Cuba has two currencies. The Cuban convertible peso is worth one U.S. dollar, and the Cuban peso is worth about 1/25 of that. A common scam involves capitalizing on the confusion between the two. (Hint: The more valuable convertible peso notes show monuments, whereas the Cuban peso shows national heroes.)
 
You can't buy Cuban currency before your trip, and when you exchange dollars inside Cuba, the transactions are typically subject to a 10 percent fee plus a 3 percent finance charge. In effect, one dollar buys .87 convertible pesos. Big spenders can avoid that extra cost by traveling to Cuba with Canadian dollars or euros, which are not subject to the 10 percent fee. 
 
No vaccines are required or recommended, but the State Department warns of standard tropical diseases and other ailments, including cholera, diarrhea, dengue fever, rabies, and the Zika virus. A reliable travel insurance policy with medical evacuation coverage is recommended. 
​
Perhaps the most important thing to remember is that rules are changing rapidly. While overturning the embargo will take an act of Congress, restrictions can be revised at any time. Check with the State Department, the Treasury Department, and your tour operator before you take off.
Read more from the Smithsonian Journeys Travel Quarterly Cuba Issue