What would you add to the Smithsonian Life List?
Add your own itinerary to the Smithsonian's list of places to visit in your lifetime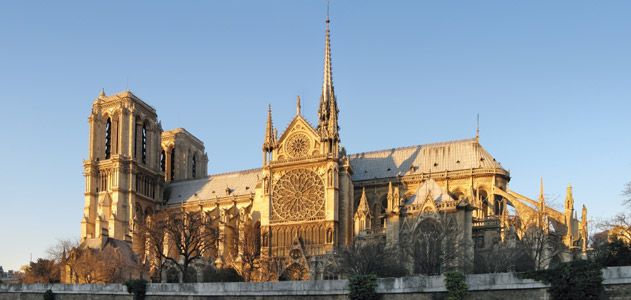 Editor's Note: We've since expanded our life list to 43 sites around the world for wildlife lovers, adventure seekers and those seeking just a respite from their busy schedules.
A growing number of Americans of all ages are renewing their resolve to live life to its fullest.
Exhibit A is the recent popularity of "life lists"—itineraries of things to do and places to go before taking the ultimate trip to the Great Beyond. In our January 2008 issue, the staff of Smithsonian—as diverse a group of travelers as you're likely to meet—put their heads together and came up an exclusive list of 28 places the Smithsonian reader might wish to visit before...it's too late.
The response was tremendous—and since many Smithsonian readers themselves have traveled the globe, we received quite a bit of mail recommending additional, must-see places.
So, Smithsonian readers, now it's your turn. In this special, web-exclusive series, we present your additions to the Smithsonian Life List.
Sacred Places
Temples, churches and palaces that inspire
Hagia Sophia in Istanbul, Turkey
The Potala Palace in Lhasa, Tibet
Notre Dame in Paris, France
Churches of Lalibela, Ethiopia
Building Big
Experience feats of engineering on a grand scale
Hermitage Museum in St. Petersburg, Russia
Montezuma Castle National Monument, Arizona
Pantheon in Rome, Italy
Alhambra in Granada, Spain
Eiffel Tower in Paris, France
Stonehenge in England
Terracotta Army at Mausoleum of the First Qin Emperor in China
Natural Wonders
Discover breathtaking vistas and scale new heights
Papua New Guinea
Old Faithful in Yellowstone National Park, Wyoming
Yosemite National Park, California
Glacier National Park, Montana
Himalayas of Nepal
Fairy Chimneys of Cappadocia, Turkey
Niagara Falls, New York
Must-See Cities
Metropolises that offer superb art, history and entertainment
Havana, Cuba
Las Vegas, Nevada
New York City, New York
San Francisco, California
Vatican City in Rome, Italy