What Happened to Kalinka Bamberski?
In an exclusive excerpt, read about the mysterious death of a young teenager that inspired a complicated web of European intrigue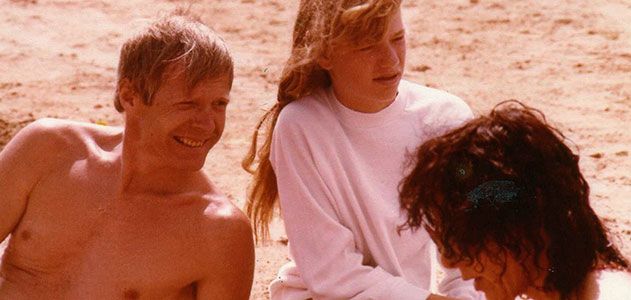 The story begins in October 2009, with the kidnapping of Dieter Krombach, who was suspected of murdering his French stepdaughter, Kalinka Bamberski, 27 years earlier, in Germany. Krombach, a German doctor, had been convicted in absentia in a French court in 1995 on the basis of tissue samples that indicated Kalinka had been raped and then given a fatal injection. But the German government claimed the evidence was inconclusive and refused to extradite him. – Joshua Hammer
This piece is an excerpt from "The Kalinka Affair" by Joshua Hammer. The full ebook single is available for sale from The Atavist, through Kindle Singles, iBooks, The Atavist app, and other outlets via The Atavist website.
The abduction of Dr. Dieter Krombach began in the village of Scheidegg, in southern Germany. His three kidnappers punched him in the face, tied him up, gagged him and threw him in the back of their car. They drove 150 miles, crossing the border into the Alsace region of France, with Krombach stretched out on the floor between the seats. The car stopped in the town of Mulhouse. An accomplice called the local police and stayed on the line just long enough to deliver a bizarre instruction: "Go to the rue de Tilleul, across from the customs office," the anonymous caller said. "You'll find a man tied up." A few minutes later, two police cars arrived at the scene, their red and blue patrol lights illuminating the street. Behind an iron gate, in a dingy courtyard between two four-story buildings, Krombach lay on the ground. His hands and feet were bound and his mouth was gagged. He was roughed up but very much alive. When the police removed the covering from his mouth, the first thing he said was "Bamberski is behind it."
The French septuagenarian André Bamberski to whom Krombach referred was, on the face of it, an unlikely kidnapper. Until 1982, he had been a mild-mannered accountant and the adoring father of a lively young girl, Kalinka. That year, Kalinka attended a French-language high school in the small German city of Freiburg as a boarder and spent most weekends and summers in nearby Lindau, with Bamberski's ex-wife and her new husband, Dieter Krombach. On the cusp of 15, she was extroverted and pretty, with full lips and blond hair falling in bangs over her blue eyes. But she was also homesick; she barely spoke German, though she lived in Bavaria. She was looking forward to August, when she would move back in with her father in Pechbusque, a suburb of Toulouse.
On Friday, July 9, 1982, Kalinka Bamberski windsurfed on Lake Constance, the sweep of clear blue water edged by the Alps and shared by Germany, Austria and Switzerland. At around 5 o'clock, she returned home, tired and, according to her stepfather and mother, complaining that she felt unwell. The family sat down to dinner at 7:30. Kalinka went to bed early, rose to drink a glass of water at 10 p.m., and, according to her stepfather, read in her downstairs bedroom until midnight, when he asked her to turn off the light.
The following morning, at around 9:30, the 47-year-old Krombach, wearing equestrian clothes for his morning ride through the nearby mountains, came downstairs and attempted to wake his stepdaughter. He found her lying in bed, on her right side, dead—her body already becoming stiff with rigor mortis. Krombach would later tell medical examiners that he attempted to revive her with an injection, directly into her heart, of Coramin, a central-nervous-system stimulant, and doses of two other stimulants, Novodigal and Isoptin, in her legs. But he was hours too late. An autopsy would put the time of death at between 3 and 4 a.m.
At around 10:30 on Saturday morning, the telephone rang at André Bamberski's home, three miles south of Toulouse, and his ex-wife delivered the news of his daughter's death. The 45-year-old Bamberski sank into a chair, stunned. Kalinka had been a healthy, athletic teenager, with almost no history of medical trouble. "How could it have happened?," he demanded. His ex-wife, her voice jagged with sorrow, explained that Krombach had proposed two theories: Kalinka might have suffered from heatstroke, caused by overexposure to the sun the previous day. Or she might have died from the long-delayed effects of a 1974 car accident in Morocco, in which she had suffered a concussion.
For Bamberski, the shock and horror of Kalinka's death were compounded by the mystery surrounding it. Soon, his suspicions turned toward the last person to see Kalinka alive: Dieter Krombach.
On April 8, 1993, the prosecutor general charged Krombach with "voluntary homicide," punishable by up to 30 years in prison. If Krombach was upset by the French verdict, he showed little evidence of it. Indeed, he had no reason to be. Judicial authorities in Bavaria and Berlin signaled that they considered the case against him closed and the French trial in absentia illegal. Still residing by Lake Constance and working as a doctor of internal medicine with a thriving practice, Krombach was a member of an equestrian club, and he kept a sailboat in Lindau's yacht club.
Meanwhile, Bamberski would pursue Krombach across Europe in a relentless attempt to establish responsibility for his daughter's death. The campaign would leave Bamberski isolated and in legal jeopardy, with his judgment and even his sanity questioned. He would lose touch with friends, family, and colleagues. He would be accused of crossing moral and legal lines, of losing all perspective, of wading deep into groundless conspiracy theories. His one surviving child would find himself torn between his parents. By the end, even Bamberski's own attorney, one of France's most respected jurists, would declare himself unable to support his client in his campaign. Bamberski would leave his job, burn through much of his life savings, and devote thousands of hours to pursuing his quarry across Europe.