One Man's Obsession With Antique Toys Resulted in a Museum
The Portland, Oregon, attraction is more than just the stuff of Kidd's play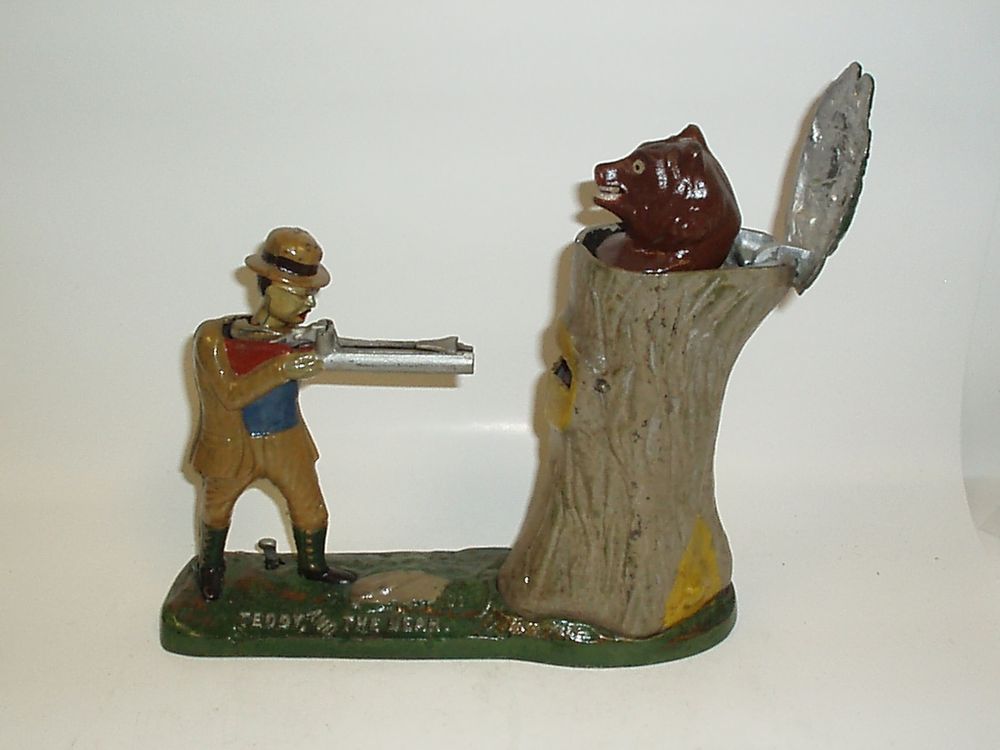 There's a whole lot of history in these toys, dating back to the Civil War era and up to World War II: cast-iron banks, dolls with painted faces, figurines, railroad locks and miniature vehicles. Toys that tell visitors about American industry, technology, prejudice and warfare. And they're all here, hidden inside the Kidd's Toy Museum in Portland, Oregon, in a bland concrete structure on Southeast Grand Avenue—unassuming from the outside but jam-packed with wonders within.
Eighty-three-year-old Frank Kidd, a Portland native, started to collect pennies when he was six years old, and anyone who talks to him will understand it was more than child's play. By 1965, Kidd was amassing a collection of toy vehicles and lining his auto parts shop—his day job—with all the wheeled miniatures he could find. Then one day a guy brought in a mechanical bank, and, Kidd says, "I was hooked."
Now, the auto parts store is gone, but Kidd has many, many more toys—on the order of 20,000—to share with visitors to his museum. Julie Kidd, his daughter, stewards the place. As she explains it, her father's favorite objects to obsess over are still the cast-iron mechanical banks, which she estimates make up about 15 percent of the museum. To visit his huge display, Frank Kidd stops in almost daily, and despite his riches, there are only a few dozen other visitors in an average week. Neither father nor daughter seems to mind that the museum is under-the-radar. Instead, they relish it, content to keep advertising mostly word-of-mouth. As his daughter puts it, "[If] he's got $500, he's gonna spend it on a toy, rather than an ad." 
"Most of the banks started in the 1860s and were pretty well done by 1910," Kidd says of his favorites. The world wars required lots of metal, and the resulting shortage, combined with the increasing use of plastics, spelled an end for the intricate metal coin holders.
The artifacts and the materials they're made of chart more than our country's involvement in wars, however. Some of the banks, as well as dolls and collectible plates, are coolly emblazoned with grotesque faces: racist caricatures of an array of ethnic groups, including Jewish men with horns coming out of their heads and stereotypes of black men and boys with bulging eyes and red lips. Kidd didn't add these more upsetting toys to his collection on purpose, his daughter says. He merely collects antique banks, trains, cars, plates and dolls, whatever they happen to look like, and obsesses over their technical specs—things like whether they're made of cast iron, pressed steel or lead.
"But unfortunately," Julie Kidd says, "the racist stuff runs all the way through." In other words, anyone who sets out to become a purveyor of antique American toys is going to end up with a set of offensive ones, whether they like it or not.
"I think that it's very important that people see that sort of thing," the younger Kidd adds, "that they know that's what people grew up with, that's what children grew up seeing and thinking was the norm—and to see how awful it looks from modern eyes."
And perhaps these awful relics are an especially important reminder of Oregon's history of racial injustice. In February 1859, Oregon became the only free state admitted to the Union with an exclusion law [PDF] written into its state constitution, meant to threaten blacks from settling in the area. Moreover, after the Civil War, the state infamously ratified the 14th amendment—only to then rescind it.
Meanwhile, Frank Kidd keeps accumulating antique toys, regardless of their history, and seemingly undeterred by two thefts he's experienced in the past few years—including in 2010, when burglars took more than $350,000-worth of items from his storage space. That space contained hundreds of tubs filled with what he didn't fit on the museum's crowded shelves, including larger items like seven-foot-long carousel horses. When a friend of Kidd's recognized one of the stolen horses at a local secondhand shop, police were able to question that shop's owner, who remembered two men bringing it in. But despite legal action against the suspects, Kidd has yet to see most of his items returned. Almost all of them are gone.
Still, for visitors to the museum proper who aren't privy to the storage area, there are still 20,000 toys to explore. And that's a lot for a museum with only a few small rooms. When asked if he might want to move to a larger building with room to show off even more of his wares, Kidd jokes: Not "unless Bill Gates wants to send me some money," he says.
It'd be pretty hard to quit searching for new antiques, he adds, after 70-odd years of collecting. So the collection just keeps expanding. At that, Kidd adds: "Tell Bill Gates we need him!"