Washington, D.C. - History and Heritage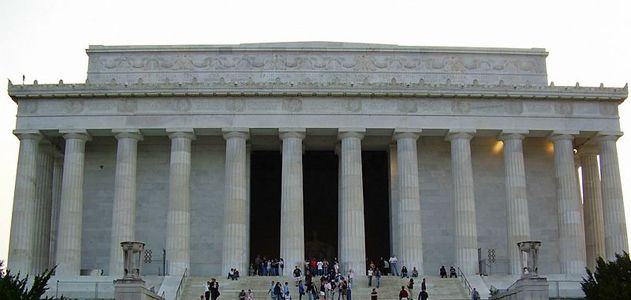 Washington, D.C. lies midway along the eastern seaboard of the United States, about 90 miles inland from the Atlantic Ocean, south of Maryland, north of Virginia and 233 miles south of New York City. Situated on the northern bank of the Potomac River, its size is approximately 68 square miles, carved out of land donated by the state of Maryland. Divided into four quadrants: Northwest, Southwest, Northeast, Southeast. The U.S. Capitol building marks the center where the quadrants meet.
It was founded in 1791 and named after President George Washington. "Columbia" in "District of Columbia" refers to Christopher Columbus. Washington, the District of Columbia is not a state, nor is it part of any state. It is a unique "federal district" created specifically to be the seat of government. The actual population in D.C. is approximately 553,500, but if you include the entire Metro area, the population is around 5.8 million. The "Washington Metropolitan Area" refers to the District of Columbia plus seven Maryland counties (Anne Arundel, Charles, Calvert, Frederick, Howard, Montgomery and Prince George's), five Virginia counties (Arlington, Fairfax, Loudon, Prince William and Stafford) and five Virginia cities (Alexandria, Falls Church, Fairfax City, Manassas and Manassas Park).
Washington, D.C. is unique among American cities because it was established by the Constitution of the United States to serve as the nation's capital. From the beginning it has been embroiled in political maneuvering, sectional conflicts and issues of race, national identity, compromise and, of course, power.
The choice of Washington's site along the Potomac and Anacostia Rivers resulted from a compromise between Alexander Hamilton and northern states who wanted the new federal government to assume Revolutionary War debts and Thomas Jefferson and southern states who wanted the capital placed in a location friendly to slave-holding agricultural interests.
George Washington chose the site and appointed three commissioners to help prepare for the arrival of the new government in 1800. In 1800 the federal government consisted of 131 employees. Pierre Charles L'Enfant designed the city as a bold new capital with sweeping boulevards and ceremonial spaces reminiscent of Paris of his native France. Benjamin Banneker, a self-taught African-American mathematical genius, provided the astronomical calculations for surveying and laying out the city. The full development of Washington as a monumental city, however, did not come until a hundred years later when the McMillan Commission updated its plan to establish the National Mall and monuments that most visitors to Washington now know.
In its 200 years as the nation's capital, Washington has developed as a complex and layered city with multiple personalities. As home to the federal government, it has attracted a diverse mix of government workers, members of Congress from every state, foreign emissaries, lobbyists, petitioners and protestors.
Washington has always had a significant African-American population. Before the Civil War, the city was home to a growing number of free blacks who worked as skilled craftsmen, hack drivers, businessmen and laborers. It also included enslaved African-Americans and was the site of slave auctions before they were outlawed in the city in 1850. Slaves owned in Washington were emancipated on April 16, 1862, nine months before Lincoln's Emancipation Proclamation of January 1, 1863. Washington remained home to a large African-American population who created vibrant communities and championed civil rights despite racial segregation and prejudice. Duke Ellington was born and raised in Washington's Shaw neighborhood and played in his first band there.
Washington, D.C. was envisioned by its founders as a commercial center as well as the seat of government. The location on the Potomac River was chosen, in part, because it already included two existing port towns of Georgetown and Alexandria which served as regional shipping centers for tobacco and wheat. When Alexandria returned to Virginia in 1846, residents argued that inclusion within the District of Columbia had hurt business, and that the city of Washington would never need that much room to grow.
But after the Civil War, Washington did grow, eventually absorbing Georgetown and the surrounding farms and rural areas beyond L'Enfant's original plans for the city. The initial boundary of Washington City was Florida Avenue, originally called Boundary Street. The first neighborhoods were those that grew up around the Capitol (Capitol Hill), the Center Market (Downtown) and the White House (Lafayette Square). The expansion of streetcar lines in the mid-19th century spurred creation of new suburbs. Two early suburbs, LeDroit Park and Anacostia, both began as developments that excluded African-Americans and later became predominantly African-American communities.
Wars and national events have always resulted in the growth of the federal government and increases in population. During the Civil War, Washington was an armed encampment with soldiers bivouacked everywhere and public buildings serving as hospitals. Bread for soldiers was baked in ovens located on the White House grounds. During World War II, "government girls" were recruited to fill office jobs to replace men who had gone to war.
Washington is also a cosmopolitan city. While it has always had foreign delegations from the countries of the world, it also boasts an increasingly diverse ethnic population. A growing Latino population represents every Central and South American country with a particularly large community of Salvadorans. A large Ethiopian population has resulted from the political turmoil there. New ethnic groups have brought new restaurants, as well as new residents. While D.C. lost residents to surrounding suburbs in the 1990s, new housing and urban revitalization is now attracting people back to the city for a downtown renaissance of housing, offices, entertainment and nightlife.
As the capital of the world's most powerful democracy, it is ironic that residents of Washington lack full self-government, and limited self-government was only restored in 1974 after nearly 100 years with an appointed commissioner system. Representation in Congress is limited to a non-voting delegate to the House of Representatives and a shadow Senator. 1964 was the first Presidential election in which Washington residents were able to vote.
After 200 years as the nation's capital, Washington is a place brimming with a unique history of its own. While elected and appointed officials come and go, giving the city its reputation as a transient community, many of the city's residents have called Washington home for multiple generations. Their stories give Washington its distinctive character as both a national and local city.