Visit These Ten Sites Celebrating Major Anniversaries in 2017
From Jane Austen's 200th anniversary to the founding of Denali National Park, there are plenty of events to fill your calendar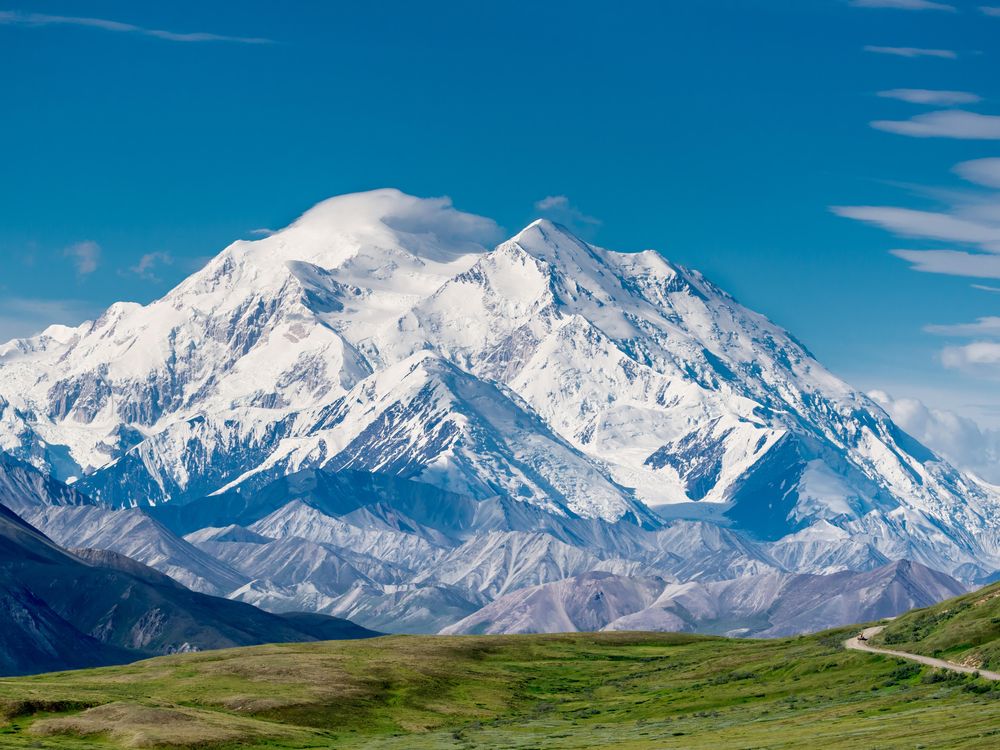 From Europe to Africa to North America, 2017 is a year full of spectacular anniversaries – and plenty of travel opportunities. Jane Austen lovers can revel in the 200th anniversary of her birth, hikers can wind their way through Denali National Park and history buffs can visit Germany to honor Martin Luther's posting of the 95 Theses.
Founding of Denali National Park & Preserve – 100 Years
As recently as 2016, the mountain towering over the park's 6 million acres was named Mount McKinley, after the American president whose popularity soared following his assassination in 1901. Assisted by the Boone and Crocket Club (a hunting and conservation league), naturalist Charles Sheldon lobbied Congress to establish it as a national park, fulfilling his goal in 1917, when Congress established the park and named it for McKinley. But in 1980, in a compromise arrived at by Congress, the park changed its name to Denali National Park, after the native Athabascan name for the mountain, while the mountain remained McKinley. In 2015, President Obama visited the country's tallest mountain to officially declare the mountain would return to its indigenous designation of Denali.
Despite the winter season, the Park Service is hosting birthday festivities this February that will include snowshoe walks, skiing, ranger-led bike rides, and the Human Hundred Centennial Challenge (which requires logging 100 human-powered miles across the terrain, be it on foot, ski, sled or by bike). 
The Virgin Islands Become Part of the U.S.– 100 Years
This year is the 100th anniversary of the transfer of the islands of St. Croix, St. John and St. Thomas from Denmark to the United States for $25 million. Plans for purchasing the islands began in 1867, with Secretary of State William Henry Seward hoping to extend U.S. territory and influence through peaceful means. But it wasn't until after the sinking of the Lusitania in 1917 that the islands became truly important to U.S. foreign policy. At that point, the government, fearing the German annexation of Denmark could lead to Germany using the Danish West Indies as a naval base, opened negotiations to purchase the islands from the Scandinavian nation.
Located about 40 miles from Puerto Rico, the islands offer innumerable opportunities for exploring the natural world and the history of the Caribbean. Visitors can snorkel Hurricane Hole off St. John, a vibrant coral reef filled with a rare abundance of species, or stop by the Whim Plantation Museum on St. Croix to see an authentic Dutch sugar estate from the 1700s. To make the journey even more enticing, the U.S. Virgin Islands Centennial Commemoration is offering $300 in spending credits for anyone who comes to one of the three islands for three nights or more, books their travel before October 1, 2017, and stays at a participating hotel.
Ghana's Independence – 60 Years
After decades of colonial rule, Ghana became the first sub-Saharan African nation to throw off its European imperialists and declare independence on March 6, 1957. The independence movement was led by Kwame Nkrumah, who fought for sovereignty throughout Africa, saying "Our independence is meaningless unless it is linked up with the total liberation of the African continent." Although Ghana dealt with corruption and economic mismanagement early in its history, it has since recovered and become a model of political reform. Celebrate Ghana's independence with chichinga beef kabob while listening to horn and guitar infused Highlife music. To learn more about Ghana's history and connection to the Atlantic slave trade, visit the slave castles that once served as fortified trading posts and later shifted to holding slaves.
Celebrations commemorating the anniversary will be held in the capital city of Accra, where an annual Independence Day Parade will be held on March 6.
Jane Austen's Death – 200 Years
Mr. Darcy and Elizabeth Bennet, Anne Elliot and Captain Wentworth, Emma Woodhouse and Mr. Knightley—Jane Austen has given the world some of its most memorable romantic entanglements. Though Austen never married, she created a world populated with love and longing and social blunders. Her stories have played a role in the public consciousness ever since.
To recapture some of her magic, there will be celebrations all across England. A Grand Jane Austen Ball near Winchester, multiple live performances in Hampshire, Jane Austen Study Day at the British Library and plenty of events at Jane Austen's House Museum. And if you're lucky, the Jane-embossed British 5 pound note, which is worth nearly $25,000.
Canada's Independence – 150 Years
America's neighbor to the north is celebrating a big anniversary in 2017: the 150th year of independence. Home to indigenous people for thousands of years, the country was first colonized by Vikings from Iceland at l'Anse aux Meadows on the island of Newfoundland. Several hundred years later, John Cabot's 1497 expedition resulted in the first map of Canada's east coast. In the following years, the nation was tugged between Britain and France, as its modern multilingual regions prove. As the country evolved and grew, the movement for a Canadian federation arose alongside the desire for a national railroad system and a solution to the conflict between French and British factions. Canada Day marks the occasion of three provinces becoming one country. On July 1, 1867, the Constitution Act united Nova Scotia, New Brunswick, and the Canada province (including Ontario and Quebec). In the following decade, the country acquired the provinces of Manitoba and Prince Edward Island as well as the possessions of the Hudson's Bay Company.
To celebrate the 150th anniversary, all national parks will be free and open to the public, and there will be numerous celebrations throughout the year, from National Aboriginal Day (celebrating indigenous people with concerts and powwows) to Saint-Jean-Baptiste Day (which celebrates French heritage in the province of Quebec). Travelers can also visit the historic tall ships that will be visiting 30 Canadian ports over the summer.
Martin Luther's 95 Theses – 500 Years
For the first decades of his life, Martin Luther was no more than an anonymous monk. But in 1517, after years of disagreeing with the practice of indulgences (in which parishioners could pay for their sins to be absolved without doing penance), he wrote a text that would profoundly shake and reshape religious tradition for the next 500 years. Luther's 95 Theses criticized the Catholic Church, proclaimed the Bible as the central religious authority and claimed Christians could achieve salvation through their faith. His theses spurred the evolution of Protestantism, fracturing what had once been the central faith of Europe.
To celebrate the 500th anniversary of Luther finishing his theses in Wittenberg, travel across Germany to learn about the age of Reformation. From museum exhibitions to church services, there are dozens of options for exploring Luther's life and the impact of his teachings.
The Adventures of Sherlock Holmes – 125 Years 
For fans of Benedict Cumberbatch's portrayal of Britain's preeminent detective, there's reason to celebrate: 2017 marks the 125th year of the publishing of Arthur Conan Doyle's The Adventures of Sherlock Holmes. Conan Doyle was a doctor by training, and wrote his Sherlock Holmes mysteries in his spare time, inspired by authors like Edgar Allan Poe. In addition to his medical and literary work, he also traveled as a ship's surgeon on a whaling boat in the Arctic Circle and later to Africa. Eventually, after a virulent flu nearly killed him, Conan Doyle abandoned his medical career to focus solely on his writing.
Celebrate the mystery of the famed author's creation with a Sherlock Holmes Anniversary Tour around London, go on a multi-day tour around England, or visit the Museum of London for a dedicated exhibition this fall. You can also revisit the original stories online.
Marie Curie's Birth – 150 Years
Marie Curie was a woman of firsts. The first woman in Europe to receive a doctorate of science, the first woman to win a Nobel Prize for physics with her husband and Henri Becquerel (for the discovery of radioactivity) and the first—and so far only—person to win a Nobel Prize in a second science (chemistry). Sadly, her work on radioactivity was also what ultimately ended her life.
Curie's is a life well worth celebrating and 2017 marks the 150th anniversary of her birth. The Museum of Marie Sklodowska-Curie in Poland (where she was born) will feature a new exhibit in honor of her birth, and the Musée Curie in France (where she worked) offers several anniversary exhibits throughout the year.
Langston Hughes's Death – 50 Years
Poet, novelist, jazz aficionado and one of the leading members of the Harlem Renaissance, Langston Hughes died 50 years ago this year. He wrote extensively about black life in America. Inspired by the likes of Walt Whitman and Carl Sandburg, Hughes worked to give an honest perspective of life for African-Americans, which earned him a fair amount of criticism from other writers. But he was also an inspiration, and as Du Bose Heyward wrote in 1926, when Hughes was only 24, "always intensely subjective, passionate, keenly sensitive to beauty and possessed of an unfaltering musical sense."
To celebrate his life, you can stroll by the poet's Harlem home, where he lived for the last 20 years of his life and which reflects his involvement in the Harlem Renaissance. It was saved from gentrification in 2016 and is now being turned into a cultural center. You can also visit the National Museum of African American History And Culture in Washington, D.C. to see the massive display of Hughes's poem "I, Too" on the wall of the new museum.
Finland's Independence – 100 Years
Beginning as early as 1155, Finland slowly fell under the dominion of Sweden, the regional power. Despite hundreds of years of living under Swedish rule, the ethnic Finns maintained their language and gradually developed their own culture beyond that of more general Nordic culture, including music produced by the ancient string instrument called the kantele and their smoke saunas. In the beginning of the 19th century, Finland came under Russian control as a spoil of war between Sweden and Russia, becoming an autonomous Grand Duchy, which meant Finns had a role in governance but the Russian emperor in St. Petersburg was ultimately the highest ruler. But after more than 100 years under Russia, the country sought its independence. In 1917, taking advantage of the Russian Revolution, the Finnish Parliament approved a declaration of independence, resulting in a civil war and ultimately the establishment of the Finnish republic.  
To celebrate 100 years of the country's independence, Finland will be hosting events across the country and throughout the year. There will be concerts, ice skating tours and art exhibits from the artist cooperative ONOMA.