Virginia - Music and Performing Arts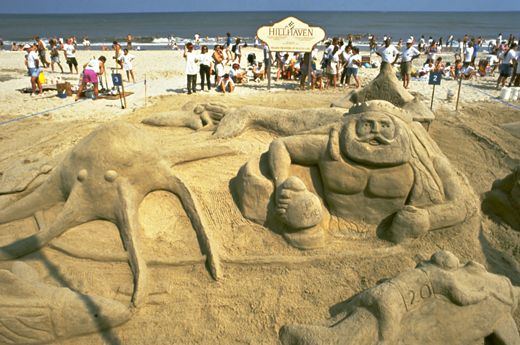 The Attucks Theatre
Once known as "The Apollo of the South," this Norfolk venue built in 1919 is the country's oldest theater designed, developed and operated entirely by African Americans. It has recently been restored to its former glory and features top-rated performances.
Red Crooked Sky
Red Crooked Sky is a collaborative mix of American Indians, each dedicated to educating and promoting positive cultural awareness through traditional and contemporary dance. Based in Portsmouth, the troupe represents an array of tribes - Cherokee, Sioux, Meherrin, Osage, Pamunkey, Seneca, Monacan and others.
Swift Creek Mill Playhouse
Housed in a 350-year-old gristmill (believed to be the nation's oldest) near Richmond, Swift Creek Mill Playhouse offers a range of theatrical fare. Its musicals are always smash hits.
Wolf Trap National Park for the Performing Arts
Wolf Trap, in its bucolic location in Vienna, offers something for everyone, from pop music to folk to opera, experimental dance to ballet and innovative performance art and multimedia presentations. The outdoor Filene Center, one of Wolf Trap's several stages, is a favorite warm-weather venue. During summer, the center presents Children's Theatre-in-the-Woods, offering twice-daily shows Tuesday through Saturday.