Beautiful Drone Video Captures Rarely Visited Area of Arizona's Vermilion Cliffs
Filmmaker Tristan Greszko takes us on an aerial journey through the isolated White Pocket of Vermilion Cliffs National Monument
Located next door to the Grand Canyon, Vermilion Cliffs National Monument is, arguably, one of our nation's most underappreciated natural marvels. Unlike the tourist-friendly Grand Canyon, which receives an average of 4.6 million visitors annually, only a couple thousand visitors are brave enough to take on the monument's rattlesnakes, scorpions, scorching heat and 300,000 acres of mountains and sprawling deserts. Planning a visit is almost as challenging as the hike itself; only 20 people are allowed on each trail on any given day, which requires visitors to plan their trip months in advance. For those who put in the effort, Vermilion Cliffs offers miles of winding pathways through gorgeous displays of 85-million-year-old Navajo sandstone formations, 3,000 foot peaks and narrow crevices formed centuries ago by the Paria River. 
Even for visitors who make it to the monument, one of the most beautiful areas, the White Pocket, is notoriously difficult to find. Located on the border of Utah and Arizona, this area is hidden in the midst of a desert so huge that even the most well-equipped hikers are rarely able to seek out the remote spot. Despite the grueling challenges of trekking through expansive fields of deep sand with very few road markers to help one navigate the way, one adventurous filmmaker was able to locate this isolated oasis with all of his film equipment in hand.
Tristan Greszko, a Jackson Hole-based videographer, has spent the past few years working on a collection of "short visual postcards" in a video series titled Low Earth Orbit, in which he uses a small quadcopter rigged with a GoPro to view incredible locations with precision from astounding heights. Greszko keeps a running list of places he'd like to visit, and then sets out on the road with a vague itinerary and spirit of adventure. "Perpetual movement has always been a part of my world," he said, "At this point it's inherent in both my work and how I've structured my life." Traveling for much of the year, he has always held a special love for the West; "there's so much to see [there], and the road trip seems like it's one of the last things left that's tangibly, quintessentially American."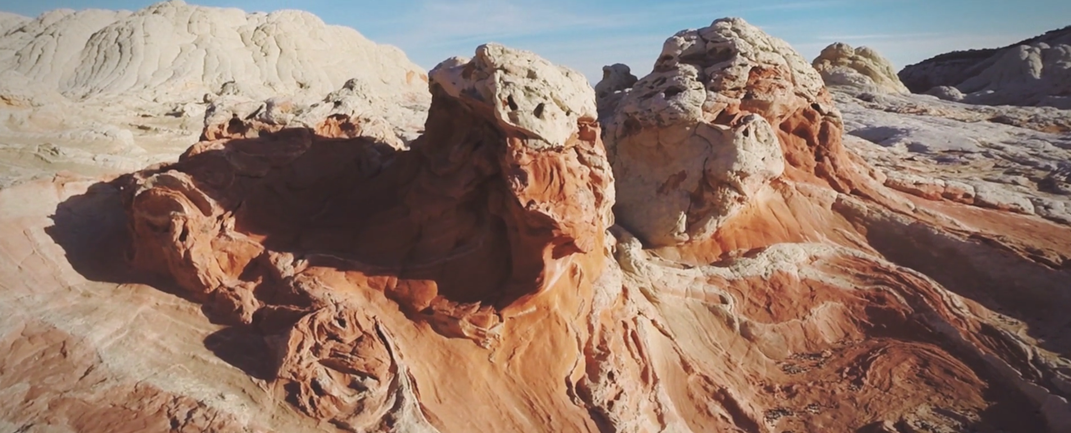 One challenge Greszko has had to face is the 
official banning of drones in national parks
, though he wasn't very surprised by this ruling. "These small helicopters are annoying, disruptive, potentially dangerous, and rather invasive. But they're also incredible, unprecedented creative tools, so finding responsible ways and locations to shoot – without bothering anyone – is a major goal." Greszko, who captured the footage above before the ban was put in place, typically films in very isolated areas, going out of his way to be as considerate and invisible as possible. Drones allow him to capture the world from unique perspectives that one could never experience on their own two feet.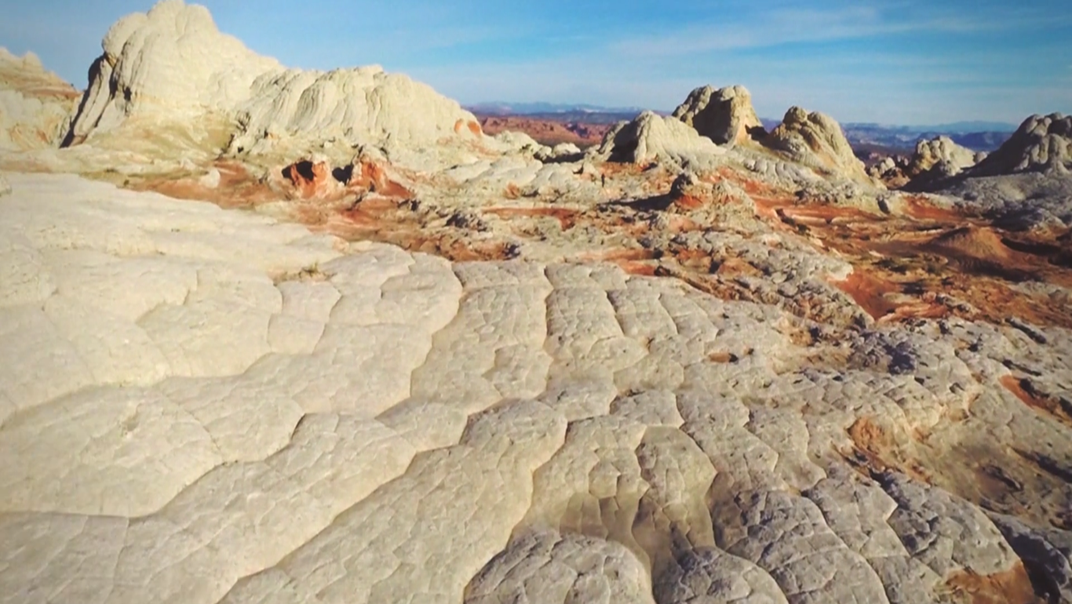 Though Greszko first started capturing the West as a photographer, he now prefers video. "In these days of overflowing digital excess, it's hard to find any meaning in coming home with several thousand photos of where you've been the past few weeks." There are also billions of photographs all over the internet making it easy to get lost in the masses, he said. Videos, on the other hand, provide a viewing experience that is shaped by the artist's own, unique vision that can't be found anywhere else. This medium has truly allowed Tristan to capture and share the world exactly as he sees it – an inviting and mysterious place brimming with adventure.