Eight Places to See Amazing Fall Foliage Outside of New England
Autumn blazes in these off-the-beaten-path locations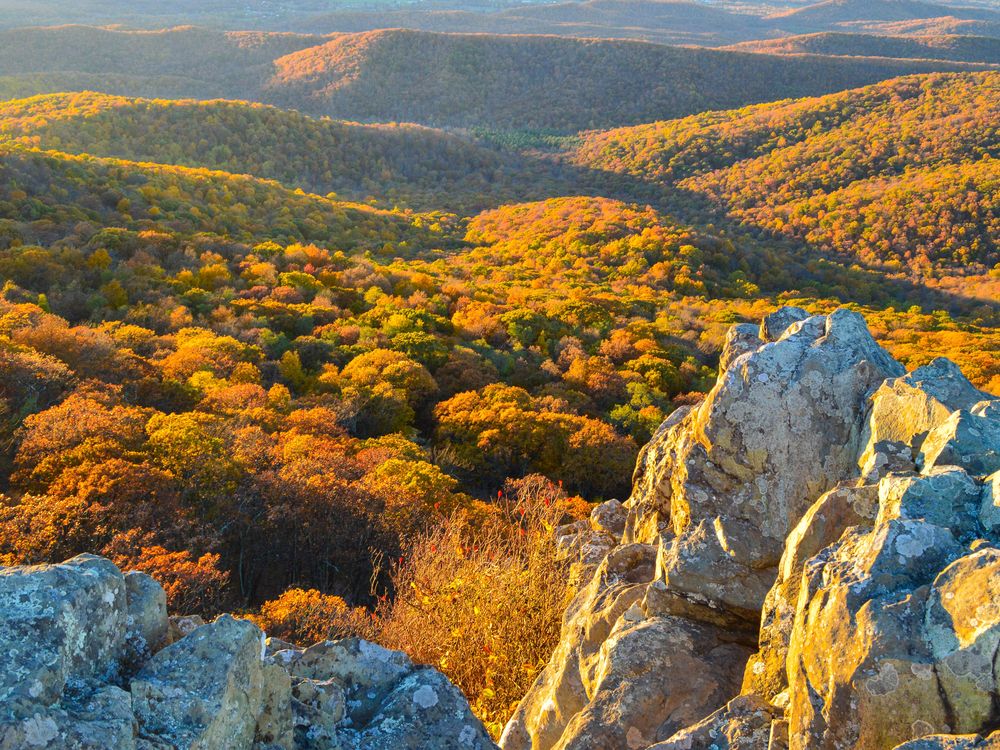 It's a typical East Coast tradition: The weather cools, the leaves start to change and people come out in drove to see the fall colors. But the tried-and-true Eastern Seaboard is far from the only place to view the glories of fall—brilliant hues can be seen across the country.
Greg Huse, arborist at the Smithsonian Gardens in Washington, tells Smithsonian.com that although trees with bright color changes are native to the East Coast, they can be seen throughout much of temperate North America. His favorites are sugar maples, red maples, and the callery pear tree. "I picked these trees because they all tend to get very deep and brilliant reds or oranges, which makes for a striking contrast to their green summer leaves," says Huse. "Some trees, like sugar maple, sourwood and sassafras, can get several colors throughout the crown of one tree."
And make sure to take all the colors in while you can—Huse says that though global warming hasn't interfered drastically with color changes yet, it is expected to have a major effect on trees.
"Warming temperatures and oftentimes associated dry conditions are causing trees to become stressed during the growing season," Huse said. "This can lead to premature leaf drop before leaves begin to turn color. Additionally, these conditions make the trees more susceptible to insect pests and diseases, which can result in loss of energy and vigor, and premature leaf drop or death."
Eventually, says Huse, global warming may contribute to a complete change of the country's forest makeup—some species that are particularly sensitive to change, like the sugar maple, may completely die out, and other tree species that can adapt may migrate to colder areas.
Before any of that happens, though, there's still time to catch some colors at these unexpected places across the U.S. To help plan your trip, use this fall foliage predictor for peak timing.
Charlottesville, Virginia
Peak Season: Mid to late October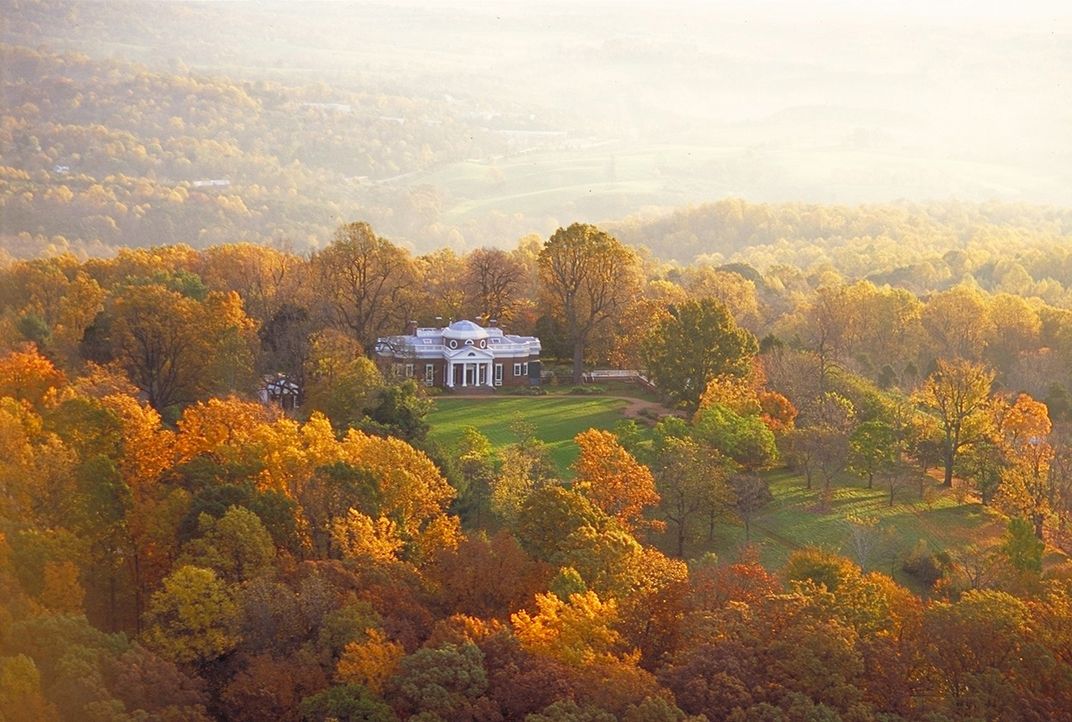 At peak color, the foliage in Charlottesville accentuates the area's rolling hills and nearby Blue Ridge Mountains with dazzling reds, yellows, and oranges. Go above the city to Monticello, Thomas Jefferson's home, to get a breathtaking view over the surrounding forest. The Virginia Department of Forestry publishes weekly fall foliage reports during the season, so make sure to check that before you go—last year's season won't necessarily be the same this year.
Lake Geneva, Wisconsin
Peak Season: Late September to late October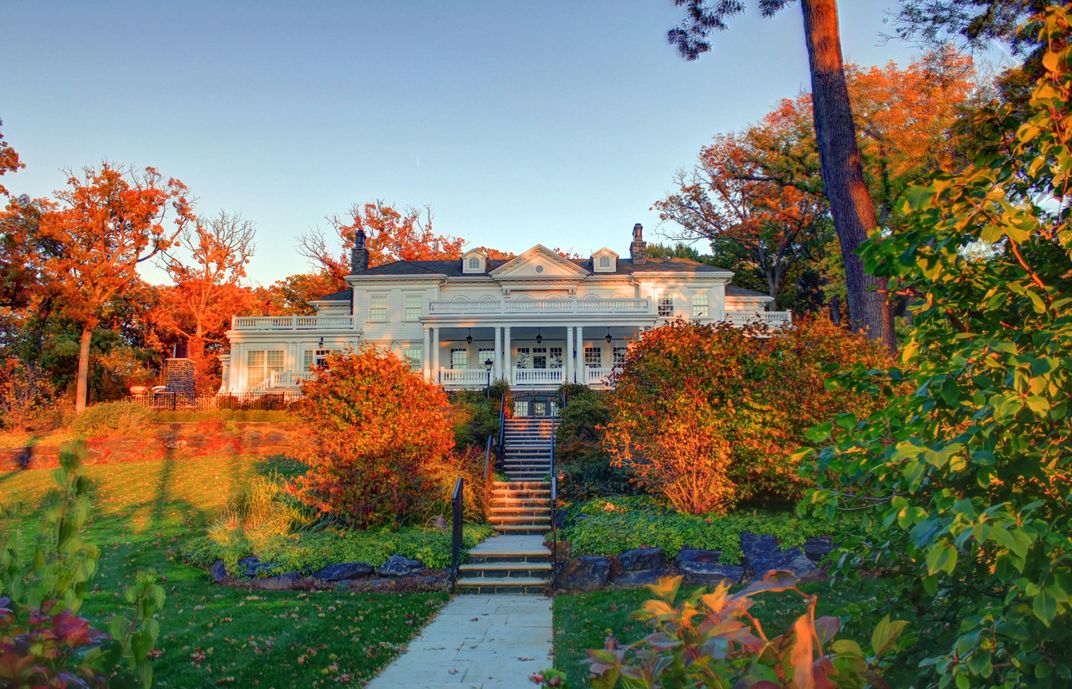 Located midway between Milwaukee and Chicago, Lake Geneva has long been a lake destination for water-loving locals. But stay past the summer fun and into the fall and you'll be stunned by the colors surrounding the city's namesake. Lake Geneva was once home to wealthy vacationers who hired top-notch architects to design their getaways, ensuring trees that showed fall colors for the longest possible time were planted on the property. Drive the three-mile Snake Road through the trees, take a hot air balloon ride, enjoy the leaves from the lake, or go ziplining through the forest canopy.
Taos, New Mexico
Peak Season: Late September to mid October
The color in New Mexico's high country comes and goes quickly—sometimes in the space of just a week—but the yellows and reds against the mountains and dunes are a sight not to be missed. Maples, oaks, beech, and aspen trees light up the Southern Rockies' Sangre de Cristo range. Make your base in Taos, where you can catch a leaf-peeping train, chairlift, or car ride, or go hiking through the colorful trees. It's also the starting point for the Enchanted Circle Scenic Byway, which can whisk you past unique scenery and plenty of leaves as you head to north central New Mexico. For a less forested, more unique view, stop at Great Sand Dunes National Park in neighboring Colorado and catch the colors over a vista of rippling sand.
The Keweenaw Peninsula, Michigan's Upper Peninsula
Peak Season: Late September to early October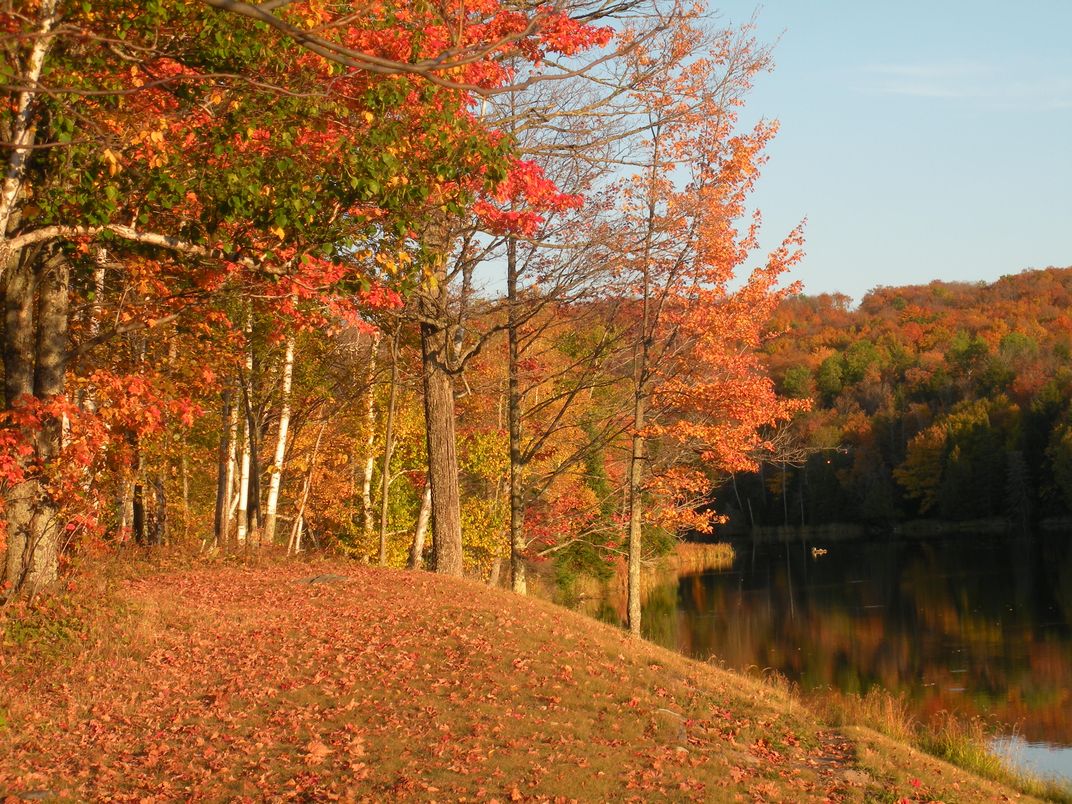 In the fall, Michigan's entire Upper Peninsula blazes with fiery colors across the area's 8.8 million acres of forest. But don't stop in the south—keep heading north on Route 41 to the northernmost tip in the Keweenaw Peninsula. Here, the forests are even denser and more colorful, surrounded by the ghostly ruins and legacy of a long-ago copper mining dynasty. The best drive is straight up Route 41 and into Copper Harbor. Detour up to the top of Brockway Mountain for an expansive view of brilliant colors.
Mammoth Lakes, California
Peak Season: Mid September to mid October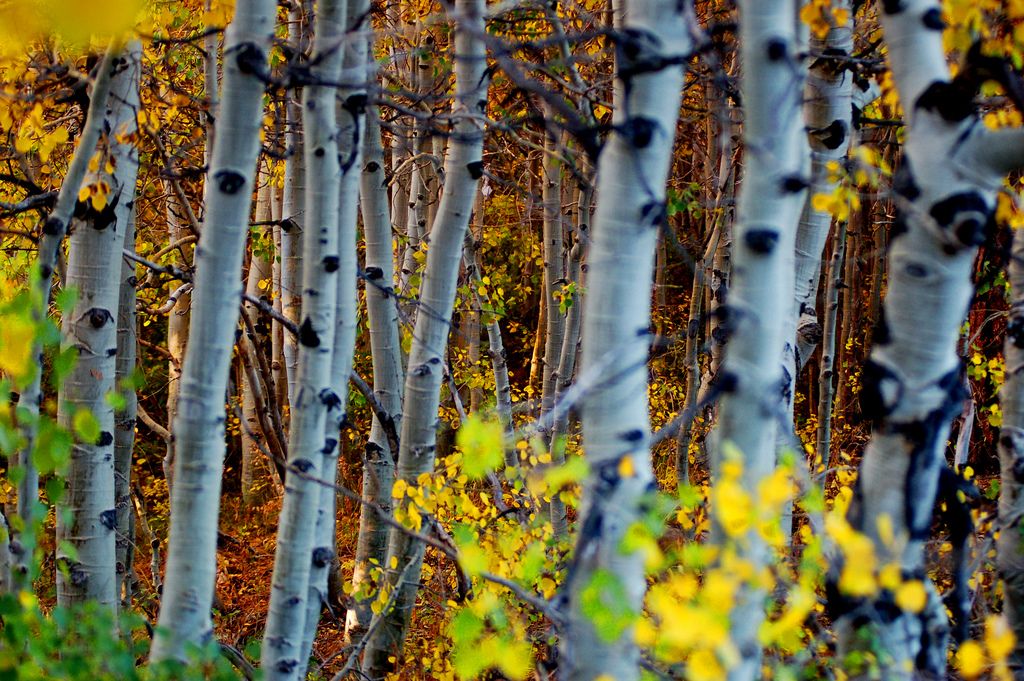 Aspens are the most prevalent trees here on the eastern side of the Sierra Nevada, but cottonwoods and willows make a stunning transformation as well, blanketing the region in red, yellow, and orange. Tucked in between, you can find pockets of evergreens, all surrounded by granite walls and alpine meadows. Because of the high-altitude range, colors can change constantly for nearly a month. If you go in late September, you can see the leaves from horseback on a multi-day drive to warmer pastures.
Tennessee River Gorge, Tennessee
Peak Season: Mid October to early November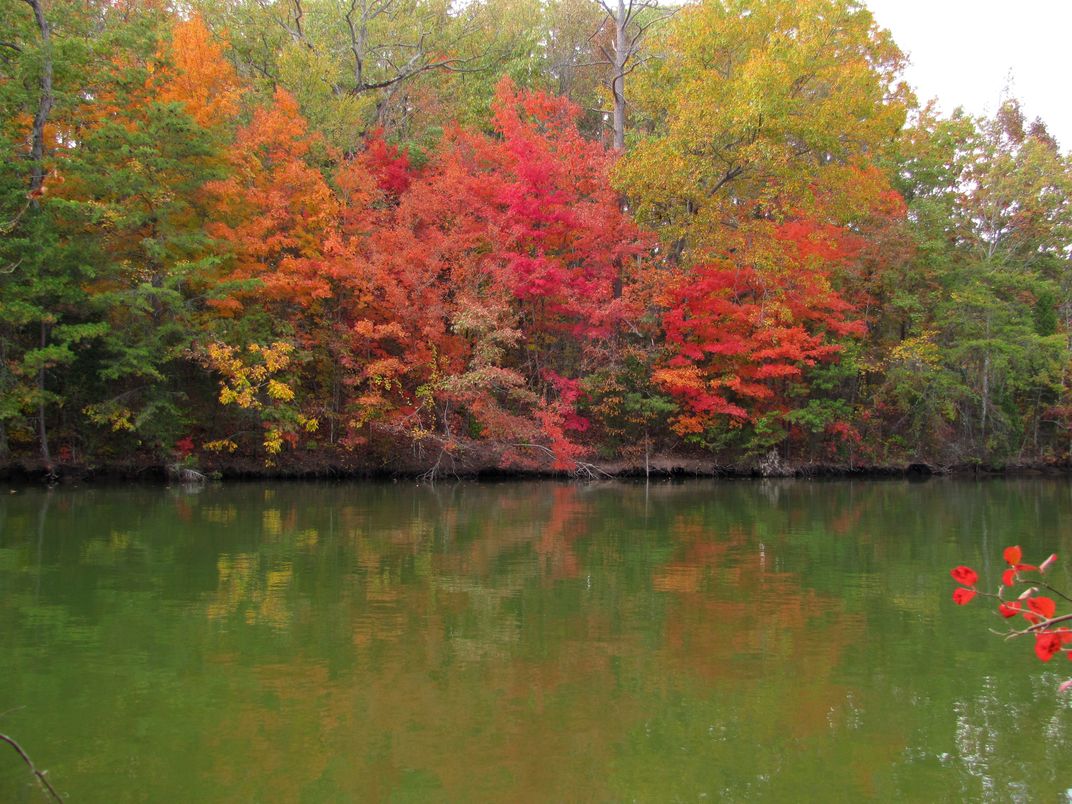 The Tennessee River Gorge is considered Tennessee's Grand Canyon and snakes its way through the Cumberland Mountains. Among the bright fall colors from three different types of forest, you'll find bald eagles, ospreys, blue herons, belted kingfishers and wild turkeys. Try taking a boat through the carved-out gorge (launch at Suck Creek or nearby Lake Tellico) for 18 miles of brilliant colors on every side.
Moab, Utah
Peak Season: Mid September to mid October
Aside from aspens, cottonwoods, and other deciduous trees making the slow turn to brilliance, the abundant sandstone rocks change colors here, too. Shorter days and angled fall light combine to give Moab's signature sandstone deeper, more varied colors than usual. Jamie Pearce, manager of the Moab Adventure Center, recommends a couple different leaf-peeping routes: the La Sal Mountain Loop Road Scenic Backway, the Gemini Bridges Trail, the Poison Spider Mesa Trail, or the Moab Rim Trail. Jeeps are required on all routes except the La Sal.
The Ozarks, Arkansas and Missouri
Peak Season: Late October to early November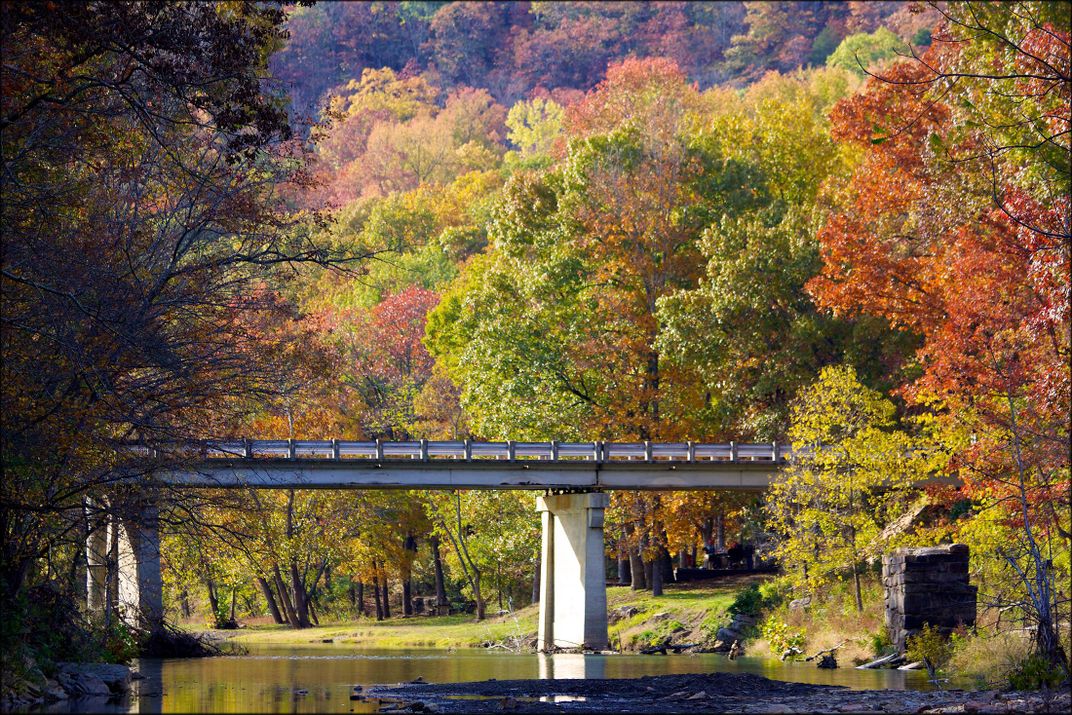 Covering 1.2 million acres, the Ozark National Forest actually has two peak leaf-viewing times—False Peak in mid-October and True Peak in late October—because the forest sits in three temperate zones. For the most varied color, go during False Peak, but to see the entire forest ablaze with slightly fewer hues, go during True Peak. The Branson Welcome Center has put together four different leaf-gazing tours in the area, ranging from an hour walk to a four-hour drive. Eureka Springs in Arkansas is another great spot to see the colors. It's surrounded by a historic Victorian downtown and forest on all sides.