The Rain in Spain Stays Mainly on the… Sierra Nevadas?
Traveling to Andalusia after the wettest winter in decades brings unexpected surprises to a hike through Spain's southern region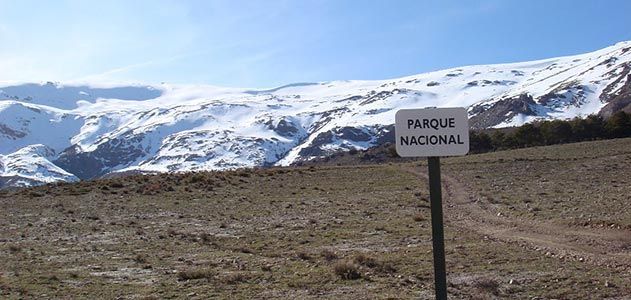 The sun was setting and the cow was gone. On all sides, Spain's snow-capped Sierra Nevadas reminded us that the day's spring warmth would turn cold at nightfall.
We were lost.
"Not lost," insisted my friend Danielle. After all, we knew how we'd gotten here—we'd been forced to stray from the official high road when it ended in a precipice, the result of a landslide that had washed away the trail. We had descended to an alternate route, where we found the rocky remnants of the slide and no sign of an expected bridge over the riverbed's raging current. A brief cow sighting had given us hope that we could make it up the opposite slope slightly farther upstream.
So we had river-forded and rock-scrambled, pushed over thorns, past brambles and under barbed wire, and, finally, emerged—nowhere. Of course, much as we were not lost, we were technically not nowhere, but we were certainly neither found nor anywhere recognizable either.
__________________________
Perhaps I should not have been surprised. After all, my two friends and I were hiking to Trevélez, which, at 4,593 feet, is the highest village in mainland Spain.
We had decided to spend part of our March vacation trekking in Andalusia, the Southern region where Moorish rule guided Al-Andalus (as Andalusia was known in Arabic) from the 700s to the conclusion of the Christian Reconquista in 1492. The region is known for its melding of Muslim and Christian influences in its religious buildings and palaces—the core of Cordoba's famed Mezquita mosque contains a Gothic cathedral. Washington Irving made the "Arabian spice" of Granada's Christianized palace complex known to Americans in 1832 in Tales of the Alhambra. Famous Andalusian artists include Malaga's Pablo Picasso, the poet Federico Garcia Lorca, and temporary resident Ernest Hemingway, who wrote about bullfighting (and not the GR-7 hiking path, despite the ominously almost-apropos title) in Death in the Afternoon.
For the outdoors-hombre of any level, Andalusia offers abundant trails, with one-fifth of its land under government protection. Vías verdes, or green ways, comprise over 1,000 miles of flat, former railway land, perfect for easy walking or biking trips between villages. As the Zuheros-based hiking author Clive Jarman told me: "You can't get lost on a vía verde." More advanced hikers can use vías pecuarias, or old cattle trails, now publicly protected for use by farmers and tourists.
On our trip, we followed low, red- and white-striped wooden posts that marked the route of the GR-7, one of more than 50 Gran Recorridos (large paths) that stretch across Spain. At 723 miles, the GR-7 is part of the much longer E-4, a European route that weaves from the southern tip of Spain, near Tarifa, up through France and across the continent to Greece. (Europe has 11 such long-distance "E" routes.) It takes approximately 40 days to hike from one end to the other of the GR-7's Andalusia segment. We had chosen to hike only one day's worth.
But even short routes can cause trouble. Speaking from personal experience, Jarman said, "The problem with walking routes is the minute you write about them, they're out of date." We found this out the hard way.
__________________________
The previous day, we had arrived at our hike departure point without incident, traveling southeast from Granada by bus and arriving in the evening in the town of Pitres, in the Sierra Nevada range. We stayed overnight in a hotel, woke before sunrise and left on foot by 8 a.m., carrying all our gear. Our plan: to hike the ten miles to Trevélez in 5 1/2 hours, arriving by midday.
An initial run-in with a dead end left me clinging to a cliff, dizzy, but we had descended to an alternate route, wading barefoot across a freezing stream. Then, for several hours, we had a pleasant climb through the pueblos blancos, or painted "white villages," of Pórtugos and Busquístar and past olive trees, oaks, chestnuts and evergreens. The air smelled of pine and manure, birds chirped and, as the day warmed, we removed our sweaters and bared our arms to the bright blue sky.
We stopped for a picnic lunch of pan and queso on a rocky overlook to the edge of the path, bounded on one side by a mountain view and the other by pines—some wearing the white cotton-candy nests that signal caterpillar infestation. After lunch, we continued uphill. The path narrowed, and at times we had to walk across snowy ledges, unable to rely on the wet, loose slate walls for support.
By 2:30, we had reached the high dirt path that would lead us along the mountainside on the final ascent and descent to Trevélez. But something didn't look right. The trail, formerly wide enough to accommodate cars, now ended abruptly in the aforementioned sheer drop.
We backtracked, our options limited. We would have to venture across the valley on the route our guidebook said the GR "purists" favored—a route that would have us lose all the altitude we'd gained over the past several hours so that we could cross a bridge at the base of the valley.
Had we known what we would later learn—that the bridge, too, had been washed out, along with the path on the opposite side of the river—we might have tried to turn back to Pitres. Of course, had we fully understood what it meant to hike in March, at the start of the hiking season following a winter with a record-setting amount of rain that weakened Andalusia's renowned bulls, destroyed a third of its citrus crops and even flooded the meat off the drying ham haunches of Trevélez, we might not have taken this route at all.
According to Rosa Espinosa, an employee at Trevélez's Hotel La Fragua (spoiler: we eventually did make it to the village) and a lifelong resident of Trevélez, the trails were not usually dangerous, but this year was different. In the five months from October to the beginning of March, some regions in Andalusia received three times the average annual rainfall.
So, when we reached the shady, bridgeless base of the trail, realizing that sunset was drawing nearer, we had no choice but to officially abandon the GR-7. We climbed carefully over boulders alongside a raging brook, its strong current sweeping away the test rocks we dropped in as possible stepping stones. Eventually, we found a big rock from which we could throw our backpacks across the river and then jump. Then we scrambled up the steep hill, tearing our hands on brambles and barbs, and found ourselves in a clearing, surrounded on all sides by trees and mountains.
We were off the trail, and it was now around 4 p.m.—I wasn't entirely sure, as my watch had been ripped off my wrist earlier in the day. But then Danielle pointed to the distant side of the valley, where we could see the height of the road that traced its way around the mountainside. In theory, a path could exist at the same altitude on our side of the mountain.
We made for the shortest route toward the tree line, and with that, we were back on the trail—or a trail, at least. It was a dirt road marked with a single, simple inspiring sign: "Parque Nacional." Naturally, this being Spain, the path led us to a field of bulls. They were sedate (among the bulls weakened by the rain?), and we dropped our precautionary rocks and passed without incident.
Soon, at long last, as we wound our way down a series of switchbacks, we were thrilled to find that we had our first view of Trevélez. We looked down happily at the flat-roofed, whitewashed buildings below, terraced in their alto, medio and bajo districts.
The next time we woke before sunrise, it was to catch a bus out of the Sierra Nevadas. We had trekked from Pitres to Trevélez in ten hours. By bus, we made it back in 20 minutes.