The Louvre Museum Is Having a Baby!
This December the French town of Lens will be welcoming a new branch museum of the Louvre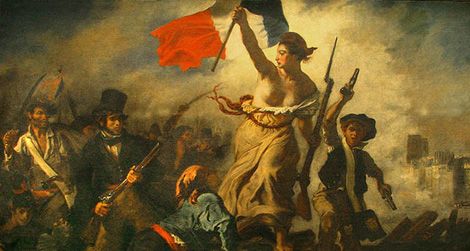 The thing is, there's just too much art in the Louvre Museum—35,000 pieces, and that's just what's on display. There are also too many people, some eight million a year tromping past the Mona Lisa and the Winged Victory.
Enter the Louvre-Lens, an outpost of the great Paris museum, scheduled to open in December. Other landmark museums have already opened satellites: the Guggenheim in Bilbao, Spain; the Pompidou Center in Metz, capital of the Lorraine; even a baby Hermitage in Amsterdam. But the rising Lens museum marks the Louvre's first foray outside the City of Light.
Strictly speaking, overcrowding is not the reason why the Louvre is building a $200 million facility in the Pas-de-Calais region of France. It has more to do with the accessibility of the town of Lens—which can be reached by train in two to three hours from Paris, London and Brussels—and a deep need for urban renewal in an old coal industry center that lost its last mine in 1986, pushing unemployment to 15 percent.
Also driving the museum's creation is an effort to attract French people to the Louvre; as it stands now, foreign tourists chiefly flow through the I. M. Pei Pyramid at the threshold of the Louvre in Paris, so it's hoped to attract les Français at an offshoot outside the capital.
The infant Louvre in Lens was designed by the award-winning Japanese architectural firm SANAA with a long, low entrance building lined in glass, underground display areas where visitors can see behind-the-scenes conservation and storage, and a Gallerie du Temps housing a regularly changing collection of 250 masterworks ranging across 5,000 years of art history (including at the time of opening Eugène Delacroix's La Liberté, a French national icon). The side by side arrangement is a vastly different approach from that at the Louvre Paris, where you'd have to walk six miles to visit every room. Having worked off several pounds in past visits to the Paris mother ship, I welcome a more compact experience in art appreciation at Lens. Don't tell the curator, but I think of it as Louvre Lite.