The Architectural Wonders of Bagan
Nearly a thousand years after the Burmese kingdom was formed, visitors enjoy panoramic views of the sprawling city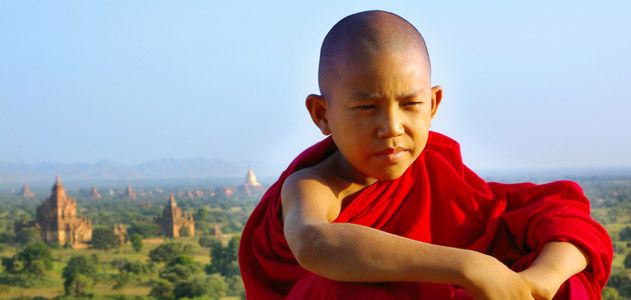 On the banks of the Irrawaddy River, more than 3,000 temples stretch across a 30-square-mile plain in Bagan, Myanmar (formerly Burma). Most were constructed between 1057 and 1287 during a building frenzy initiated by King Anawrahta, who formed the first Burmese kingdom in 1044.
Nearly a thousand years after Anawrahta's reign, visitors can climb to the top terrace of his Shwesandaw Paya, or "Sunset Pagoda," to enjoy panoramic views of the sprawling city. Many flock to monasteries, which display ornate murals, such as the Ananda Temple's 554 scenes from past lives of the Buddha.
Over the centuries, Bagan's architectural wonders have survived pillaging by armies, as well as natural disasters, including a devastating earthquake in 1975. But many experts worry that they may not withstand the inauthentic restorations recently sanctioned by the country's military junta. "The real crime is that the temples are being rebuilt without attention to their original appearance," says University of Texas art historian Donald Stadtner.
Still worse crimes are being committed against Burmese citizens. After bloody attacks by the junta on monks and other pro-democracy protesters in 2007, some dissidents are asking prospective tourists to carefully consider whether the regime deserves their monetary support. Those who do decide to visit should check State Department advisories before venturing into the region (called Bagan by the current government). If history is any guide, Bagan will endure. Its majestic skyline, studded with gold, white and earth-red temples topped by bell-shaped towers and gilded spires, remains one of Southeast Asia's most exquisite sites.