Switzerland Just Opened the World's Longest Pedestrian Suspension Bridge
You won't — but you definitely will — want to look down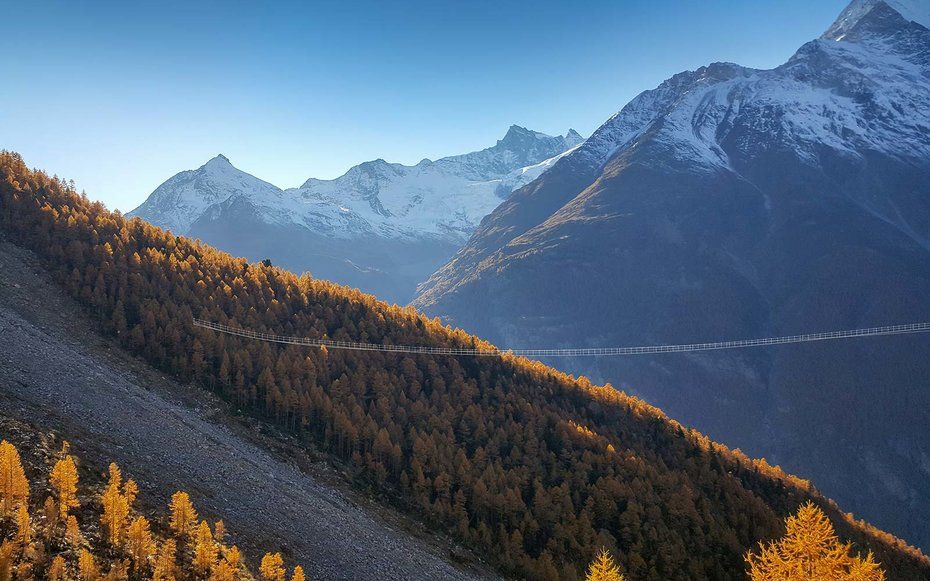 Switzerland opened what local authorities say is the world's longest suspension bridge on Sunday after only 10 weeks of construction.
The super-narrow bridge over the Grabengufer ravine, near Zermatt, measures 1,620 feet long (or about a third of a mile), and hangs 278 feet in the air.
If you're planning on walking arm-in-arm with a partner, think again: The bridge only measures 25.6 inches wide — just enough for one person, single file.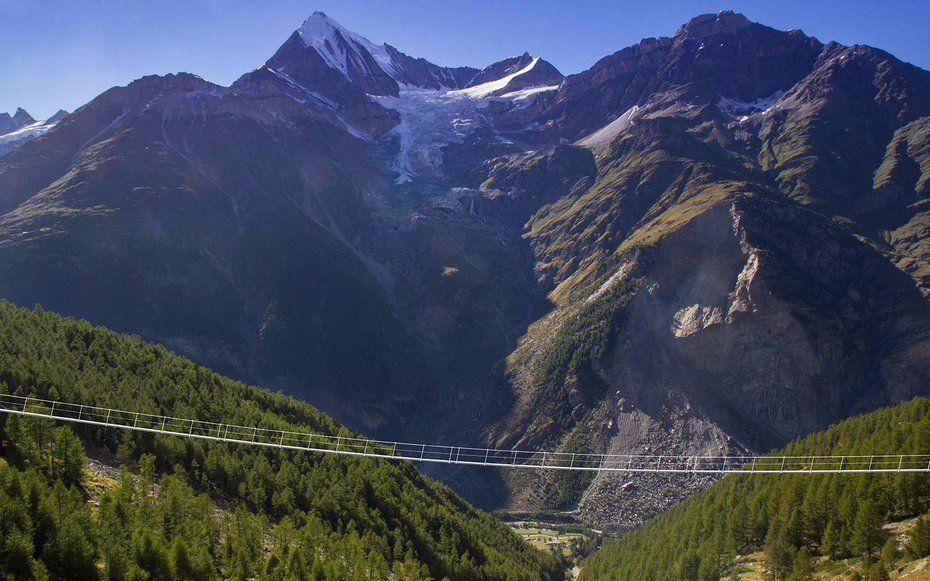 Guinness has not yet recognized the bridge as the longest: The current recognized record holder is the Kokonoe Yume Bridge, in Japan, which measures 1,279 feet across.
According to the BBC, the new bridge in Zermatt has been built to replace an older one that was damaged by rock falls.
The bridge is constructed with steel, connecting Zermatt with nearby Grächen, which is also a popular two-day hike in Switzerland. USA Today reported that the local tourist authority warns that the high bridge is "for hikers with no fear of heights."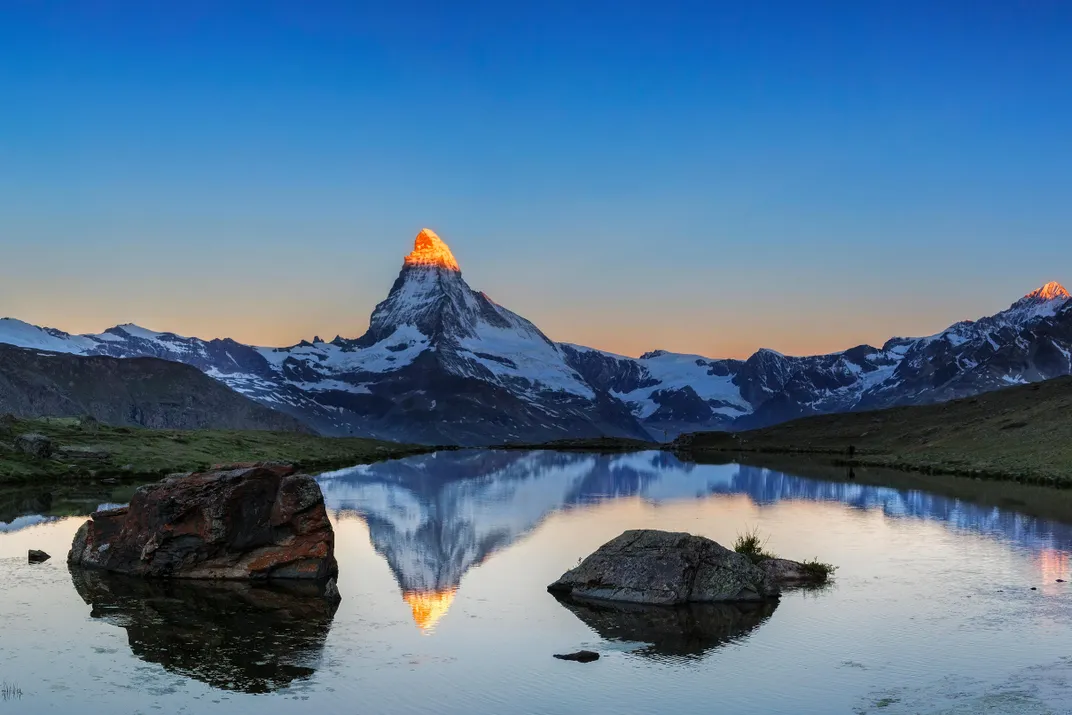 Hikers will definitely want to visit the bridge, as it also completes part of the Europaweg trail, a route that takes travelers through some of the best and highest peaks in Switzerland — including the Matterhorn.
Not to mention, the bridge can give you a spectacular view. We challenge you not to yodel.
Other articles from Travel + Leisure: