These Are the "Star Wars" Exhibitions You Are Looking For
Grab your light saber and celebrate the art of the movie series at museums around the world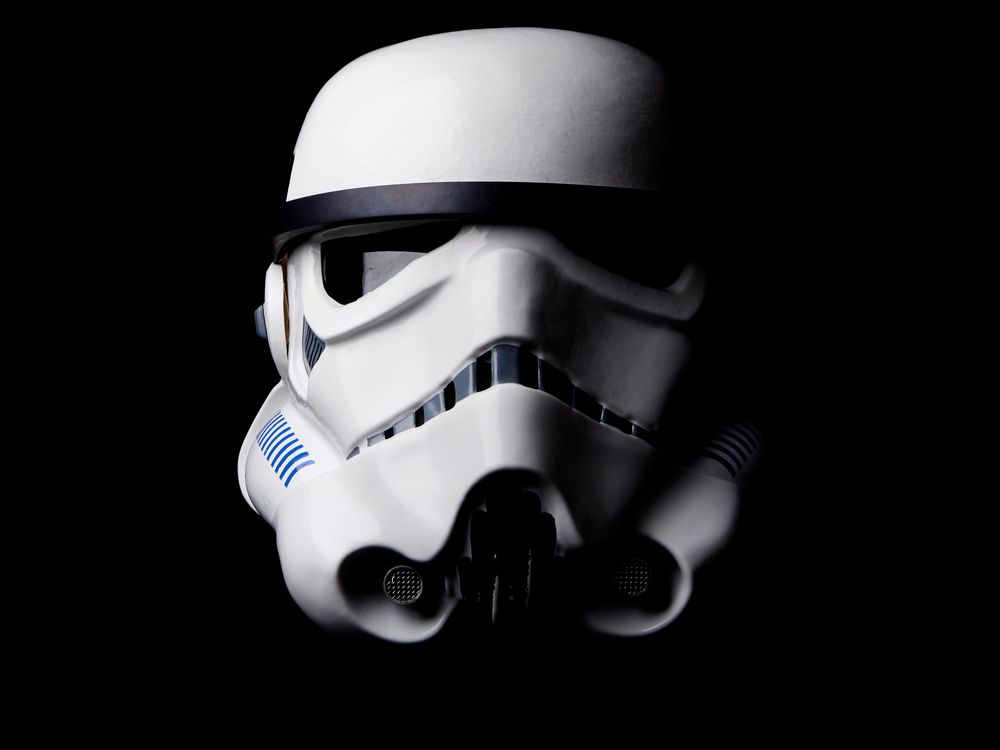 Since its debut in 1977, the saga of Star Wars has transported viewers to a galaxy far, far away. But though the films' Wookies, Ewoks, Hutts, and droids look anything but earthly, they remain close to fans' hearts—and now, a series of Star Wars-themed exhibitions is bringing the world of the film much closer to home.
Timed to coincide with the release of the seventh film in the franchise, Star Wars: The Force Awakens, the exhibitions showcase everything from original costumes and composite sketches to artwork and other one-of-a-kind memorabilia, each reminding you why Star Wars captivated the world in the first place. Feel "the Force" at these four exhibitions:
Discovery Times Square, New York City
Director George Lucas may have been the mastermind behind Star Wars, but it was his team of costume designers, model makers, and special effects artists that helped turn his vision into reality. Now much of their handiwork, including more than 60 original costumes spanning all episodes of the saga, are on display at Discovery Times Square in New York as part of a traveling exhibit called "Rebel, Jedi, Princess, Queen: Star Wars and the Power of Costume," a collaboration between the Smithsonian Institution Traveling Exhibition Service (SITES), the future Lucas Museum of Narrative Art, and Lucasfilm.
One noteworthy piece is Queen Amidala's elaborate throne room gown from The Phantom Menace. The dress took costume designer Trisha Biggar and her team eight weeks to complete and was equipped with a car battery to illuminate the lights that stud the gown's train. Guests can also view a collection of interactive light sabers in a rainbow of hues and BB-8, a beach-ball-shaped droid that will make its debut in The Force Awakens. But finished costumes are just the beginning: The exhibit also features raw sketches, fabric swatches, videos and more to help visitors put Lucas' vision into context.
"This exhibition isn't meant just for superfans," Saul Sopoci Drake, curator and exhibition project director for SITES, tells Smithsonian.com. "We want viewers to experience the creative process that went into the making of each film and to understand how costumes shaped each character."
Lucas is infamous for tinkering with the visual elements and even plotlines of his films long after they have been released. This auteur-like sensibility bled over into the costume studio, too. Drake says it often took costume designers many rounds of sketches before George Lucas would approve. He'd do so in the form of a "Fabuloso" stamp, which he'd slap onto each drawing to let his team know a costume was ready to go from sketch to sewn creation. If Lucas though the idea was just okay, he said so with an "OK" stamp that sent the concept straight back to the drawing board. 
The traveling exhibit runs through September 5, 2016. In November 2016, it will open at the Denver Museum of Art, where it will continue through April 2017.
Museum of Applied Arts (MAK), Vienna, Austria
With more than 200 costumes, props, models and other original pieces on display and spanning the entire Star Wars canon, "Star Wars Identities" stands as a dossier of movie memorabilia. The exhibit, which culls much of its content from the Lucas Museum of Narrative Art, includes notable pieces such as Han Solo in carbonite and Anakin Skywalker's full-sized Podracer, plus original Darth Vader, Chewbacca, and R2-D2 costumes.
The exhibition also includes an interactive component called an "identity quest" complete with smart technology bracelets and interactive questionnaires. At the end of the quest, visitors are assigned a unique character profile to share via social media.
"Star Wars Identities" runs December 18 through April 16, 2016.
L' Espace Villeneuve-Bargemon, Marseille, France
For years, artists from around the world have turned to Star Wars as a source of inspiration. Now, many of their original pieces are on display at L' Espace Villeneuve-Bargemon in Marseille as part of the exhibit "Star Wars: An Art Odyssey." The solo exhibition is presented by Acme Archives Ltd. and Lucas Film and features more than 40 original and exclusive works by Poster Posse artists and who have previously created pieces of art for brands such as Marvel, Pixar and Warner Brothers. It includes the artists' interpretations of much-beloved characters like Chewbacca, Boba Fett and R2-D2 printed on canvas, wood, foil and other materials.
"Star Wars: An Art Odyssey" runs now through January 17, 2016.
Star Wars Celebration, London
Star Wars superfans have something else to look forward to after they see Episode VII this week: Star Wars Celebration, a multi-day festival designed to get fans' hearts pumping. Featuring panel discussions, meet and greets, cosplay contests, exhibits and more, the celebration is eagerly awaited by thousands.
Next year's event will return to London for the second time since 2007 and will be held at the ExCel London Exhibition Centre July 15-17, 2016. The good news: The Force Awakens will give fans plenty of fodder for the 2016 gathering. The bad news: Three-day tickets have already sold out. Luckily, that's not your only hope—single-day tickets go on sale January 14.
Can't make it to these spots? Don't park your Millennium Falcon just yet: There are plenty of other Star Wars happenings taking place around the world.
LEGO Star Wars at Times Square Mall in Hong Kong features a collection of models built using LEGO bricks, including the Rebel Snowspeeder, Imperial AT-AT and Poe's X-Wing Fighter. The exhibition runs through January 1, 2016.
Disney's Hollywood Studios in Lake Buena Vista, Florida, has a roster of Star Wars­-related events for the months ahead, including Jedi training sessions, special exhibits and an update to its popular Star Tours: The Adventures Continue 3D motion-simulator ride that reflects events from the new film.
Disney Cruise Line has announced Star Wars Day at Sea, a day-long event that will be held on eight cruise ships in its fleet on different dates throughout the first quarter of 2016. Expect deck-side visits by characters like Chewbacca and Darth Vader, plus events like Jedi training sessions.