How to Experience a Mission to Mars (If You Still Want to Come Back)
Space Camp for adults? It's definitely a thing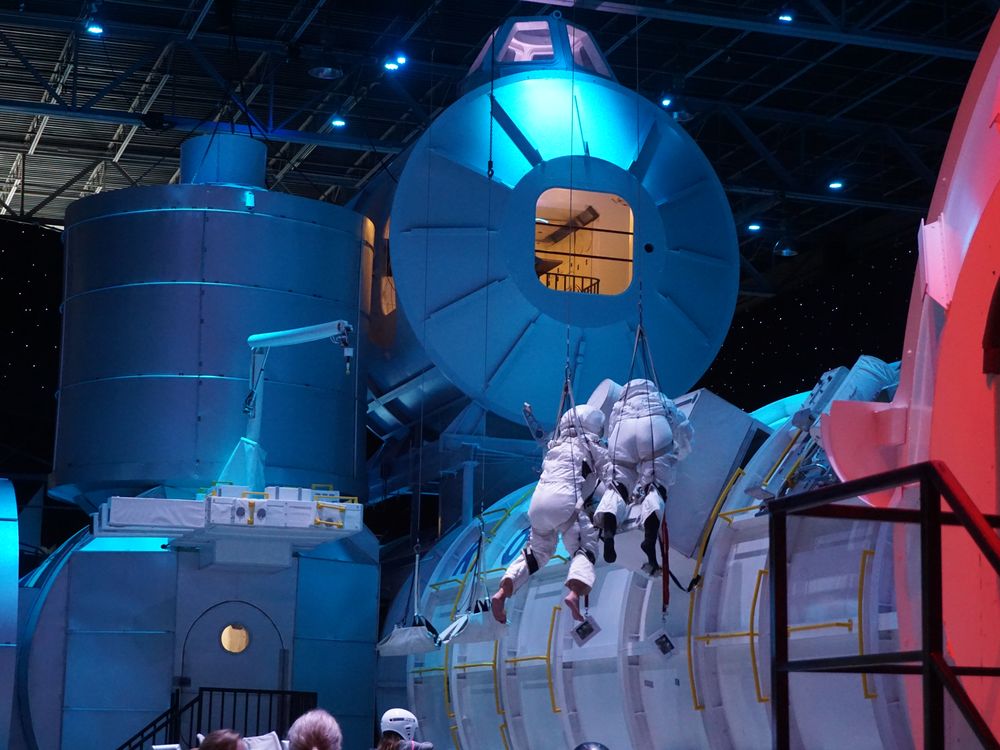 In 2015, Space Camp hosted its oldest participant in history: 100-year-old Mercedes Fox. In the 1980s, while she was in her 70s, Fox had originally applied to be the teacher aboard the ill-fated Space Shuttle Challenger; but it wasn't until almost 30 years later that the space enthusiast accepted an invitation to attend a four-day training session and mock mission, along with a group of 42 teachers, at Space Camp's Hunstville, Alabama, campus. 
Fox was living out a decades-long dream of being a pseudo-astronaut—and you can, too. Space Camp doesn't just cater to kids; adults ages 18 and up can go for a weekend-long spin at Adult Space Academy and have the same out-of-this-world experience. 
"Every week you get a whole team of different personalities," crew trainer Sandman (known as Douglas Washington while on Earth) told Smithsonian.com. "It's fun to make a cohesive team out of so many personalities. A lot of times the adults are more excited than the [children] trainees."
Participants in the academy spend the weekend living in the onsite habitat, more or less a dorm for Space Campers, and running multiple missions. These range from building and launching rockets to flying a shuttle simulator, repairing a shuttle while in space to landing on a simulated Mars—and even constructing a space station once you're there.
I embarked on my own mission earlier this year, donning the iconic blue space-training jumpsuit to guide my crew on a journey to the distant Red Planet. But first, we had to complete our training.
First up was the 1/6th gravity chair, designed to give you a sense of what it's like to walk on the moon. The build-up is almost as exciting as the walk itself; the chair descends from the ceiling, you're strapped in, and then slowly feel your sense of gravity drift away. Once you've acclimated to this new atmosphere, it's time to step out onto the moon (provided you have the required helmet and closed-toe shoes, of course). We practiced three walks up and down the simulated moon ground: the bunny hop, when we learned to take short hops so we didn't fly out into space; the side step, which can get you through a tight situation and is easier than walking; and freestyle. With these options in mind, I chose to burst through the sky like a rocket, inspired by the real ones on display in the shuttle and rocket parks just outside. Needless to say, I shot myself off the moon's surface and had to be reeled back in with a rope tied to the back of my chair.
Our second training module was on the multi-axis trainer—a combination gyroscope and chair that spins you around at high speed, simulating an out of control tumble in space. This is a Space Camp-specific simulation; no one else has these exact trainers, and even real astronauts have trained on them, as during the Mercury program. Each go-round lasts for about 45 seconds to a minute. Our trainers assured us that those who are prone to motion sickness would not have an issue, because the spins are tied to your center of gravity. Thankfully, I was the only one on my team with a problem, and I stumbled off the chair to briefly regroup on a bench nearby.
From there, we broke into teams to complete our mock mission to Mars. We could choose between three roles: Mission Control, Mission Specialist, or the orbiter crew. I opted to be the commander on the orbiter crew, meaning it was my job, along with the pilot, to fly the shuttle out of our atmosphere and land on Mars, to create a space station there, then to fly back to Earth and complete a nice, soft water landing. (I did, by the way. It was a total success.) Mission Control itself is straight out of a movie, and Mission Specialists have arguably the coolest job at Space Camp. They put on the big white space suits and float outside the shuttle or space station making repairs. Whatever your preference, though, everyone on your team will train for every aspect of the mission.
Checklists telling you exactly what to do—and when to do it—control every portion of your journey. And lest you think it's all just fantasy, rest assured that you'll be performing the exact same procedures that real astronauts do on an actual mission. It can be confusing at times, but is high energy and tons of fun—even if you accidentally allow outer space to invade the precious inner space of your shuttle, inadvertently killing everyone on your faux mission. Trust me, it happens here...a lot.
At the end of the Space Camp experience, you graduate. There's a ceremony where your nametag (which has been on upside-down the entire time) is flipped upright, and you get a printed, ready-to-frame diploma. You're also encouraged to apply to be an astronaut. Of course, you'll have to meet a few requirements, but anyone is eligible.
"If you want to be an astronaut, all you have to do is apply," Joseph Vick, manager of museum education at the U.S. Space and Rocket Center, told Smithsonian.com. And if you're a redhead like he is, even better. "I like John Glenn because he was the first ginger in space," Vick explained. "Go gingers!" Red Planet, indeed.